It's been a wild start to 2020 for everyone when we have to face with the COVID-19 pandemic. Whether you are a student, a homemaker, a blue-collar worker, or a suit-and-tie worker working behind the desk, more or less, sooner or later, you will need to make an alternative income source. Thought many sectors have been badly affected, there are still some fields that have been expected to flourish across the crisis. Instead of being stuck at home with nothing to do, you should seek ways to make extra money during your downtime. Here are five ways to help you make money from home and reduce the pressure on the COVID-19 recovery.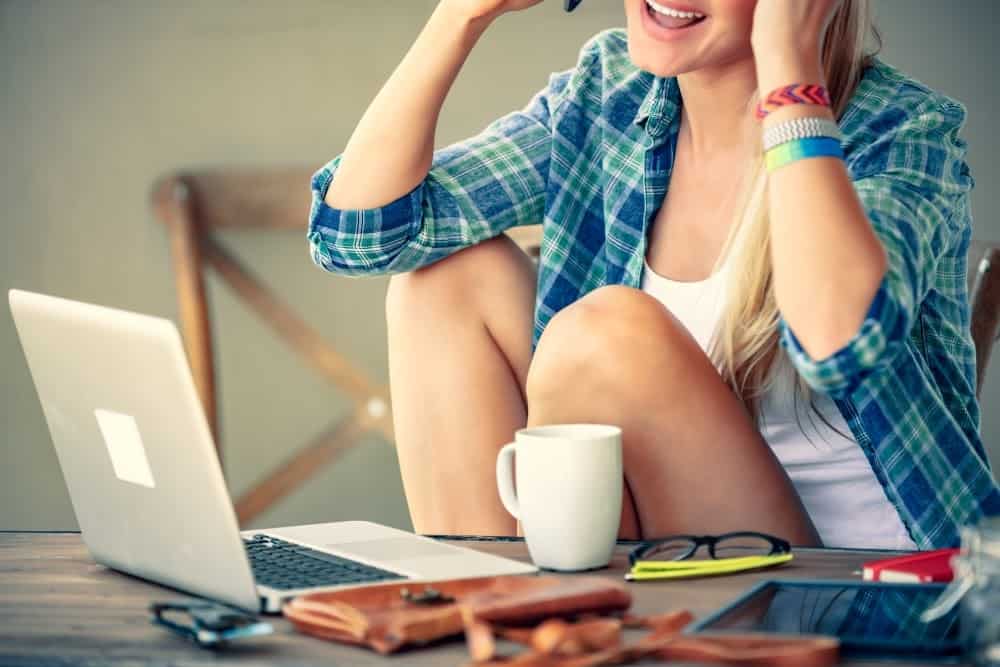 5 ways to make money from home during a quarantine
Rent out your unused stuff
People who fall short of their budget can have what they need at present by hiring them from you. On the other hand, you will be able to make an income by providing a cost-saving alternative to buying. When people are at home more, kids cannot go to schools, the need for these items may have increased:
Parking space
Kids toys
Books
Video making gadgets
Electronic devices
Fitness equipment
Home appliances
Home entertainment equipment
Websites like Zilok, Ruckify, Loanables, or Buro allow you to upload your unused items and find who is in need. These websites will help you to secure the transaction between you and the hirers. For renting parking spaces or driveways, you can upload the information to Spacer if you are in the USA or JustPark and YourParkingSpace if you are located in the UK. When social distancing is still required in many states, public places such as restaurants will need additional spaces to operate, in which you can turn your properties to an income source and its a good ways to make money from home. 
Get paid to take online surveys
While many shops and centers are closed, many people are bored at home. Instead of being stuck with nothing to do, you should seek ways to make extra money during your downtime.
One of the easiest and quickest ways to make money from home is by taking online surveys. Of course, putting in a few minutes a day on surveys won't make you rich, yet every little helps, particularly in a crisis.
So how can you make money at home through doing surveys? Remember that you are always a part of a community and your opinions can help many brands, research groups, and even political organizations understand what you are thinking to make important decisions. In exchange for your opinion, you will get paid for the time you put into answering a few questions.It is also a fantastic ways to make money from home.
Just spend 5 – 60 mins on each survey, you can get paid from a few dollars to around $100, or more for your time. For example, with some low-pay surveys, there may be only some polls. On the other hand, with high-pay ones, you will have to take part in an in-person or online focus group, or testing out a new product and providing feedback. The higher you get paid, the more involvement you are required.
Sites like Swagbucks or Survey Junkie is reliable survey sites where you can choose to apply. They are both high-rated sites and trusted by big brands all over the world. If you don't have enough time, consider short survey time sites such as YouSayPays or OnePoll to have some fun would be a better ways to make money from home.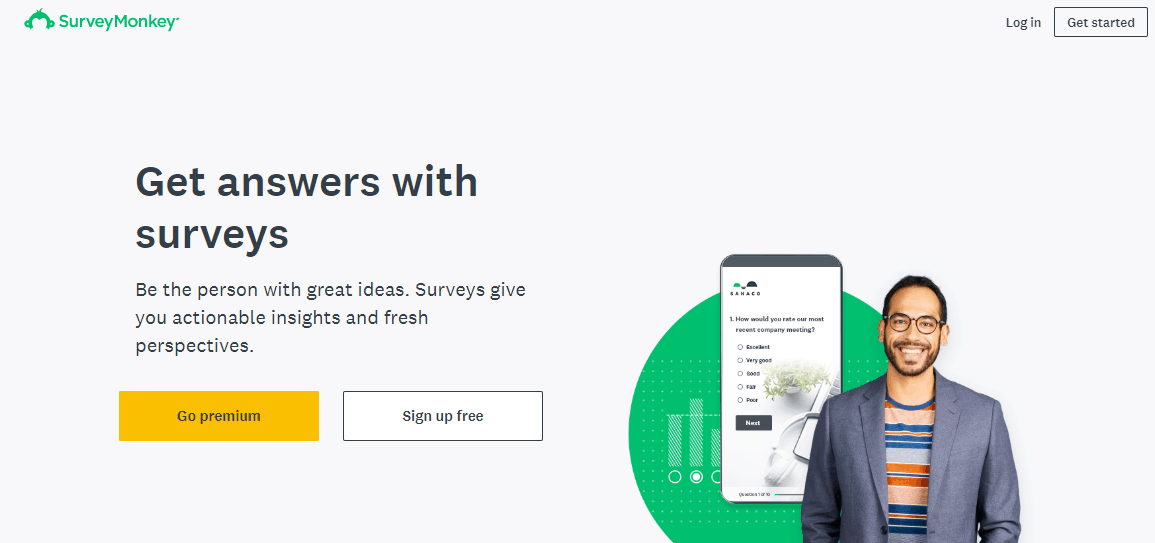 Besides, you can become a tester at some usability tests where brands seek opinions from their target audience rather than just their own marketing and development teams. You will be rewarded with $5-$90 per test or interview, but most tests are around $10 and will be paid directly into your PayPal. You can get started with these sites: Try my UI, Userfeel, UserTesting. These sites accept testers from all around the world.
Become an online tutor
The COVID-19 epidemic has disrupted the education of many students and learners across the globe. The desire to learn has been rising since the COVID-19 hit. Many online tutoring platforms have seen an influx of applicants during the quarantined time. Also, people have more time at home, and everyone knows that the economic crisis will not end soon, learning at least help to run faster after the outbreak.
So, this is a good chance for you to make money if you have expertise in any subject and believe that there is someone out there who can learn from your experiences. There are several ways that you can earn money from home through online teaching. Generally, you will have three choices: 
Find suitable students on social networks such as Linkedin, Facebook, Twitter then giving lectures through video conferencing apps such as Zoom
Create your own digital course and post it on the internet (Youtube, Facebook, etc)
Register in online tutoring platforms where you be connected with lots of students
No matter what teaching medium you will choose, promise with yourself that you will do it in a serious way. You should carefully prepare the content and make it interesting because online learning is less interactive than offline format. If you are wondering what can you teach other people, actually, there is a bunch: languages, primary/secondary/college's subjects, careers advice, design, art, music, etc. It is alos one of the best ways to make money from home.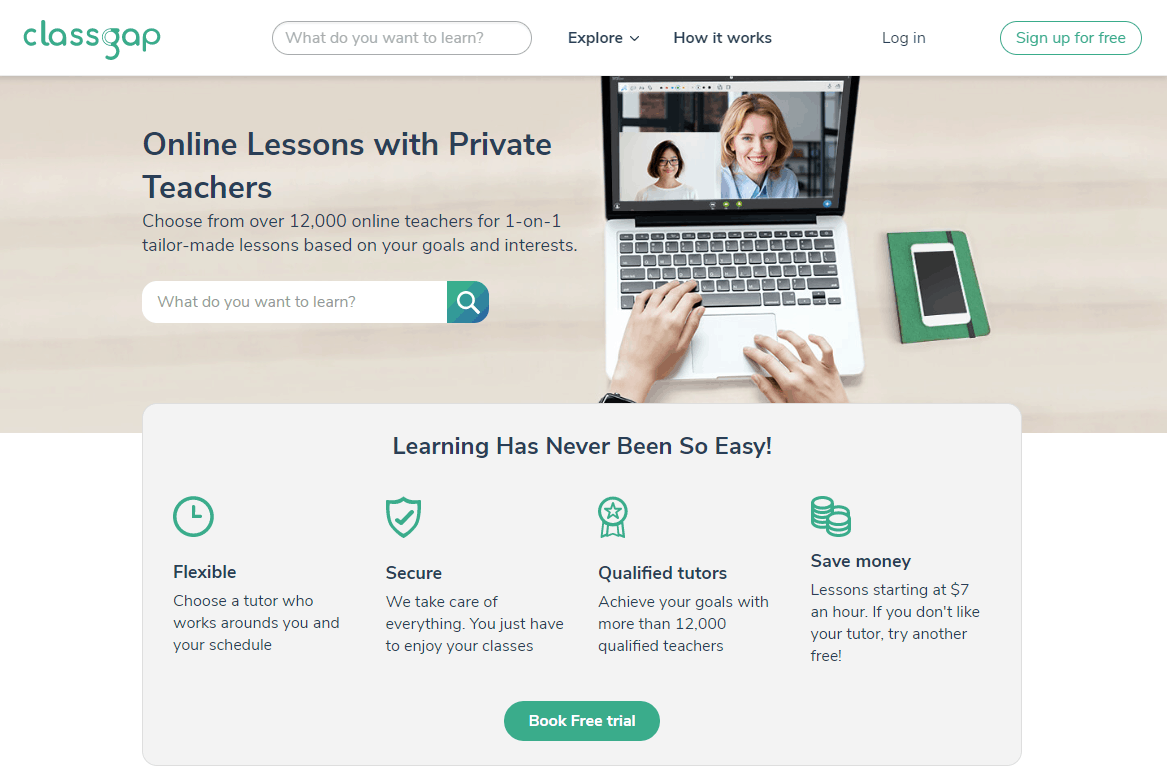 If you choose to connect with learners through online tutoring platforms, which provide you a lot of choices, you can find these websites: Udemy, Classgap, Chegg, Tutor. Every tutor has a different style of tutoring, so every learner does. Through these platforms, you can capture more chances to meet you suitable leaner.
Start a dropshipping business
If you hadn't owned any business until you lost your job or received a delayed salary letter from your boss because of COVID-19, you might need to earn money from home as soon as possible. 
However, how to start a business without any preparation? The answer is that you still can, with dropshipping, a business that doesn't require you to take care of production, warehousing, inventory, and shipping. You can focus all of your resources on selling and creating an appealing store that can drive a lot of visitors to your store and encourage them to make purchases. The difference in prices will be your revenue.
During the quarantine time, manufactures and stocks all over the world have been put in an unprecedented situation, which makes it tough for any store owners to ensure the flow from production to delivery. For such a time as this, dropshipping is truly a wise choice.
To do drop shipping, you must have an online store. And among a bunch of e-commerce platforms out there, Shopify, nevertheless, will make it the quickest and easiest to build a store with comprehensive e-commerce capabilities.
Oberlo, a specialized Shopify's dropshipping app, is a great place to start for newbies. You can find products from trusted suppliers handpicked by the Orbelo team and import products directly to your Shopify store with few clicks. Oberlo also allows you to source products from AliExpress- the mega-website that sells products at extremely low prices.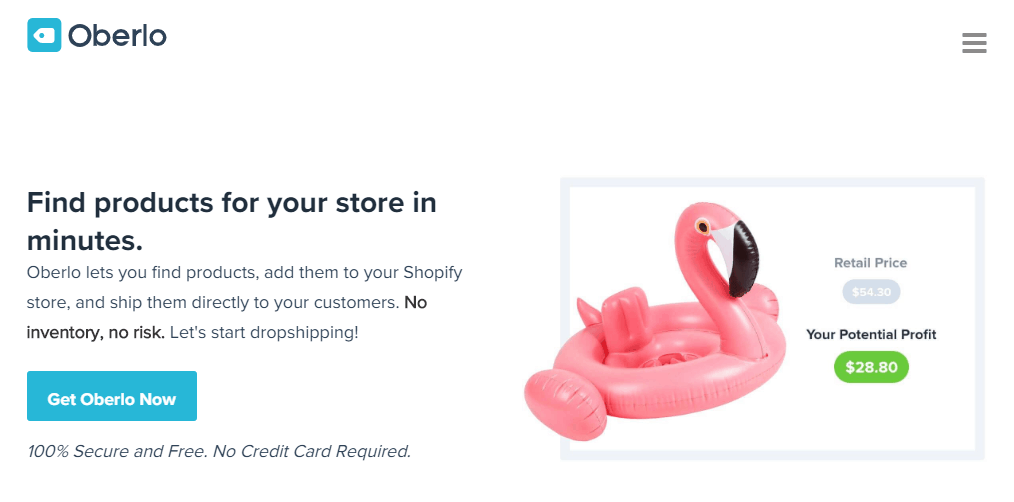 Shopify development team has been sharing with dropshippers a lot of knowledge as well as creating apps for all stages of a business such as marketing, sales, management. etc., you just need to take time to learn everything and shape your dropshipping business little by little.
Dropshipping worths trying. You might want to invest time and money in a serious business to make a profit in the long run cause the crisis will not end at least until the vaccine is completely developed.
Take up podcasting
According to Edison Research, there were roughly 90 million Americans listening to a podcast each month in 2019. In a few recent years, podcast listening has grown tremendously. Since the COVID-19 outbreak began, there is an increasing number in podcast consumption over the globe because the time staying at home has been extended. This is a good time for you to start your podcasting.It is one of the best ways to make money from home. Shopify blog has distributed a comprehensive guide to get started with podcasting.  
Become a podcaster can help you to make money through the time of crisis. You will not do a podcast for fun but with a strategy. When starting a podcast, you should consider these elements: recording & editing equipment, podcast formats, content – to match your target audiences, platforms to upload. As doing business, you cannot serve everyone, just choose a niche that you can understand and satisfy its audience.
There are some popular channels you can trust in to upload your podcasts and get listeners: Youtube, Spotify, Apple Podcasts, Soundcloud. These platforms will make it easier for your podcasts to be found and listened to by a large number of people. It one of the best ways to make money from home, Do try it once.     
Are you ready?
If you are in a hurry to earn money from home, taking online surveys or renting your stuff seems a good idea. On the other hand, if you are looking for a long-run financial solution, getting started with dropshipping, online tutoring, or becoming a podcaster is what you should think about. If you are determined, a success story could be written.      
Author Bio: Emma Nguyen is a content creator at Avada Commerce who frequently writes about new trends of e-commerce & content marketing. You can find strategic thinking methods, new ideas, and motivation from her articles where she pours all of her e-commerce practical experiences and creativity. On the weekend, you can see her at a park in the morning and in a pub in the evening.