Pen Drive is the most common mediator of viruses and malwares that helps to spread them among the computers. Although pen drive is the most common medium used to transfer the data, many people hesitate to plug-in to their PC, the one and only reason for this is "autorun usb virus". The most common "autorun usb virus" spread by USB are New Folder.exe, Ravmon.exe, RavmonLog.exe etc.  These autorun viruses gets executed automatically as soon the USB is inserted and start multiplying themselves and also harms the overall performance of the PC. There are some tools to protect your PC and pen drive from these autorun viruses, malwares and Trojans but here is the freeware that provides best malware protection. If your current antivirus is not efficient enough to defect and neutralize the effects of virus thread then you should read my vipre antivirus review and kaspersky review
Get Protected Against Autorun USB Virus
USB Disk Manager is a portable app we are talking about to get rid of pen drive viruses. With USB Disk Manager you can-
Write protect your USB to prevent writing data, this makes your pen drive secure and not allow viruses to attack pen drive automatically
Deny automatic software execution from removable disks, this stops autorun USB virus to execute itself when plugged in and as a result you get the best malware protection
Disable USB which won't allow your PC to detect plugged USB devices. This feature is useful for those who never want to share their files.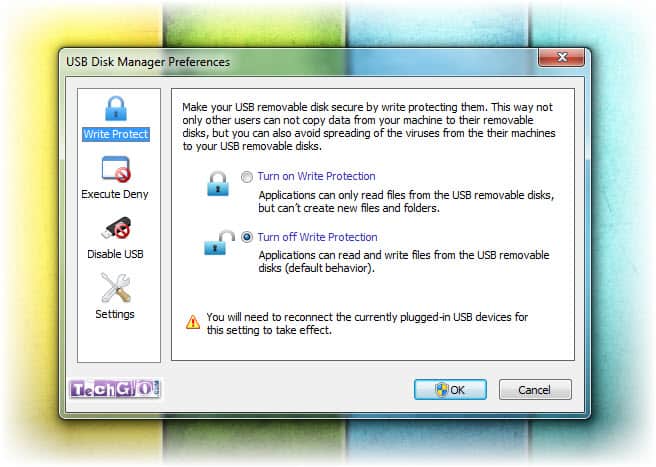 USB Disk Manager is a must have freeware which is also a portable app by Syed Ghulam Akbar. This freeware is robust enough to secure your PC from autorun usb virus. The most important thing is that, settings you apply in this software won't make any changes to the USB that is already plugged in therefore first unplug all USB devices, apply the settings and get protected against USB threats.
Download USB Disk Manager for free!