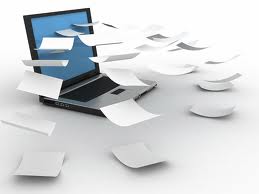 Most of us who has been in the field of business, which is also maintained online would surely know about the importance of a good online document manager. Basically an online document manager is online software which basically keeps all your chosen business documents online for 24×7 access, for your co-workers and members. The fact of introducing an online document manager to your business, could give it a moral high and boost your business in many ways.
Why To Go For An Online Document Manager?
There are various reasons why these days most of the companies and firms are moving a step towards the online document management systems. But let's be practical and see for the common causes below:
Security
Storing data of business in hard copy (In Paper) means, it should be stored onsite. This leaves a chance of it being accessed by persons from inside or outside the company. And even if the data is stored in digitized form in the computers of the company, it would be accessible to persons having authority in those computers. And even if that does not happen, it could be accessed or hacked from outside or rival companies. To make sure this does not happens, the company would need to take extraordinary precautions to see that their network is not hacked. This would cost the company a fortune, and the cumulative price would be much greater, when taken to the fees of the storage company.
Accessibility
In case you are storing the data of your business in hard format, it can be understood  from common sense you can only have access to it, when you are in the office. And even if you are storing it in your local server, then too there are chances you will not be able to access it anywhere, since most of the webmasters, won't take the risk of getting it online from the intranet due to the fear of abuse by external party. However, in case it is stored in the servers of large companies who specializes in this field, it would be available to you at anytime anywhere.
Safety
In cases when a firm stores their clients documents, in hard format onsite. There are various risks involved. You might never know there could be a fire or any other similar natural calamities. In case documents of clients are destroyed, the company might get entangled in costly lawsuits at times. However if the same documents are scanned and stored online, it is made sure that these are protected as most of the companies take full backups at regular intervals.
Must Have Features Of A Good Online Document Manager
There are several features that an good online document manager should posses, however today we will see the features you must definitely look for before purchasing one for your business.
Online File Storage In A Server Having Closest To 100% Uptime
The Server MUST be on a Https Secured connection. So that your business secrets are not in close reach of your rivals.
There should be an elaborate Admin Control panel, for the ease of sharing and it should be easy to use. So that your valuable time is not wasted.
There should be in-depth search option so that files can be easily found when accessible. Please be aware all search tools are not same and yields different results. It depends on the algorithm working behind it.
Easy multiple upload option, or drag and drop option to store the files easily.
Should provide additional data backup, so even if you mistakenly delete a data, you can  get it back in no time.
Should be quick in setting up and deploying in the field, without any fuss.
A Few Good Online Document Managers
There are several document managers out there on the internet. I suggest you to choose the one for your business carefully, since it will be the arteries of your business once you transform. Read the terms and conditions carefully and analyze them before making a commitment. And check out several reviews and know all details about them both online and offline if possible. I have found a few of the companies who have the above features and provide Free storage for Trial purposes. You can have a check below:
Zoho Docs
This online company provides a trial feature of 1 Gb, which just requires a registration and no payment. And has most of the essential features discussed above. Additional feature is that you can access it even via you web enabled mobile.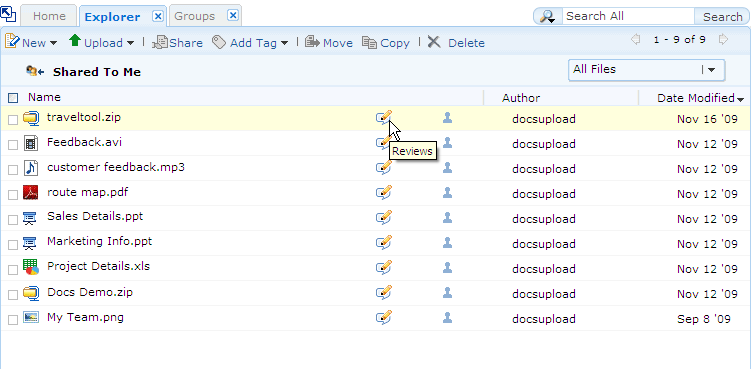 Web Office
This company provides a trial period of 30 days and has almost all the above features mentioned. Its also a part of Cisco. Provides connectivity to Palm and Outlook. University of Dublin and various other big companies are their client base.
Note: Before choosing for a storage, make sure you are 100% assured other than anyone.