Kids know the value of having a guardian around them and during the pre-teen years, many of the tweens don't even know how to deal with their insecurities. It's not only because of the hormones, but due to their inability to accommodate the anomalies around them. Kids like being around people they know.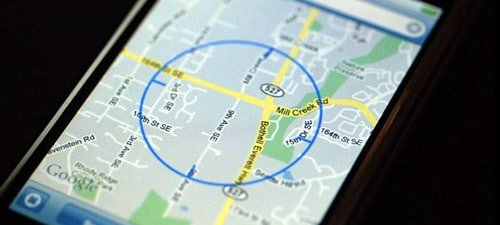 Bullied teens know the value of someone around them. But if parents are not able to communicate with their kids earlier, it's very rare that their kids would come up to discuss their personal issues later. A mobile tracking app for kids will make your tweens and teens more secure. How? Read on to know.
Also read: 5 Must have Safety Apps to Help Women During Emergencies.
What's the problem?
The problem is that kids want their parents/ guardians to be around them, but considering that parents are unable to do so due to their busy routine, work obligations etc., kids have to spend their pre-teen years alone without their parents on their side. This creates a room for demanding more independence in the later years, during teenage, because kids have learned to be on their own. It's a good thing if kids have learned how to be safe around people, but usually this is not the case. With digital media access increasing, it's inevitable that kids can learn all the drills to keep themselves safe on their own.
Also read: 3 Free Dating Apps you shouldn't let your teen use!
A silent guardian for kids
A smartphone monitoring app can be installed on the kids' electronic devices. The purpose of doing this is to keep tabs on kids' personal lives by watching over their digital lives. An internet-ready smartphone can be used to do more than just send/receive text messages and make calls.
A tracker like Xnspy can be used in so many different ways. It's compatible with all your Android and iOS devices. Parents just need to download and install the app onto the device that they want to monitor.
Don't miss: 8 Tips to Keep your Kids Out of Online Security Threats
GPS tracker—it tracks your kids wherever they go
With this app Xnspy, parents will know exactly where their kids would be. The GPS tracking feature will calculate the monitored device's location from anywhere. Xnspy parents will be provided complete address, date and time stamps of their kids whereabouts.
There is also a geo-fencing service to let contain your kids within the prescribed areas. It will help them to stay away from places that are not suitable for them.
Also recommended: 3 Major Advantages of a GPS Tracking System
Online activity monitoring
Digital monitoring is another important facet of your kids' safety. Though many kids won't feel insecure or unsafe, sitting at their homes and making chit chats with their online friends, concerning about their digital safety is unequivocally and equally important. Therefore, with this app Xnspy, you can track their photos, videos, chats, emails, internet browsing history and audio and video calls from apps like Facebook Messenger, WhatsApp, Viber, Line, Skype, kik, Instagram and even iMessage.
What's next?
Online safety could be one of the biggest safety threats that parents may have to deal with in the future, regarding their kids. Without a mobile tracking app for kids, parents can leave them vulnerable to almost every sort of online and offline dangers.