The trend of having dates in not new neither is the desire to get into a romantic relationship. The only thing that has changed in the past few years in the way to approach the dating partner. The new trendy way popular among the dating community is the use of dating apps. Now, there are two big concerns attached to the dating apps. Once is the freedom to join regardless of the age and the second concern is the option to be anybody! Both the two options are available in three Android dating apps discussed below: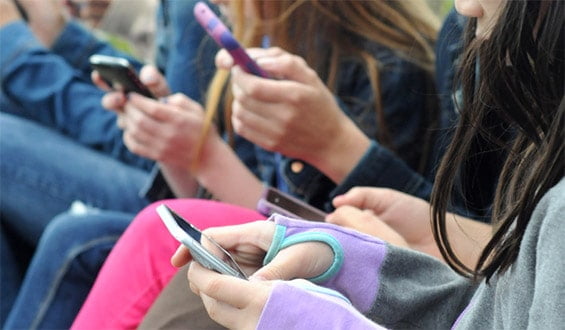 Tinder:
The app that secures a dominant position in the list of teens' dating app is Tinder. According to an estimate, almost 7% of the Tinder users are aged between 13-17, which makes up more than Tinder's middle aged users. The application logs users current location and then search for people who look meet up within a mile.  This is what makes this application a danger call for your teen as  showing location on public forums can get them into trouble. Anyone can misuse the information, making it a threat for your teen. In addition to that, the app has a lot of fake profiles and is considered the hub of online predators, especially older men/woman looking for younger users to exploit.
OkCupid:
Next to the Tinder, there is another free dating app popular among teens. The app is named OkCupid, and is very dangerous. According to a poll 314 online predators are present on OkCupid in a radius of every 5-mile, who target vulnerable kids.
Omegle:
Omegle is not directly called a dating app, however, it does offer free video chatting service with a twist to keep identity hidden. Users can chat as "You" and "Stranger". The twist itself is enough to elicit parental concerns and the security issues.  In a single click, users are directed to a virtual chat room where they are paired up with a random user waiting to chat. No one can tell the number of sexual predators available on this forum however they are certainly great in number.  
Blacklist Dating Apps To Keep Your Teens Safe
All these risks of online dating are really worrying; you want to restrict your teens from using such apps without coming out as over protective. Well, it's time to put aside your worries because you do have a parental solution. You can take help from Android parental controls FamilyTime's wide range of features that empower parents to not only monitor, but take control of their teen's device usage too.
You can use FamilyTime to view all the list of apps installed on your child's phone and then Blacklist the inappropriate one's. This way you can block all the apps you want with just one touch. To get hold of this app now, visit google play on your Android phone.