Do you even know that some websites or email id which you are using currently has been hacked by someone? Well, I guess many of you are not aware of this fact and you should not even take this matter lightly. All the data stored in the emails of the user are released on the dark web, and you can do nothing about it. So, it is better to check whether it is hacked or not. As soon as it shows that the website has been breached, you should definitely change your id and password, so that all your credentials remain safe and secured with you.
Here we are the team of Techgyo to provide you with all the websites from where you can check your website without even installing or downloading any softwares in your system. Let's explore and discuss the different platforms available :
This website is gaining popularity nowadays. What's so cool about it? Basically this website enables all the web surfers to check whether their personal credentials have been breached or not. Beside that another amazing feature of this site is that it allows the user to generate a secure and unique password for every account.
Email alerts: Yes
Free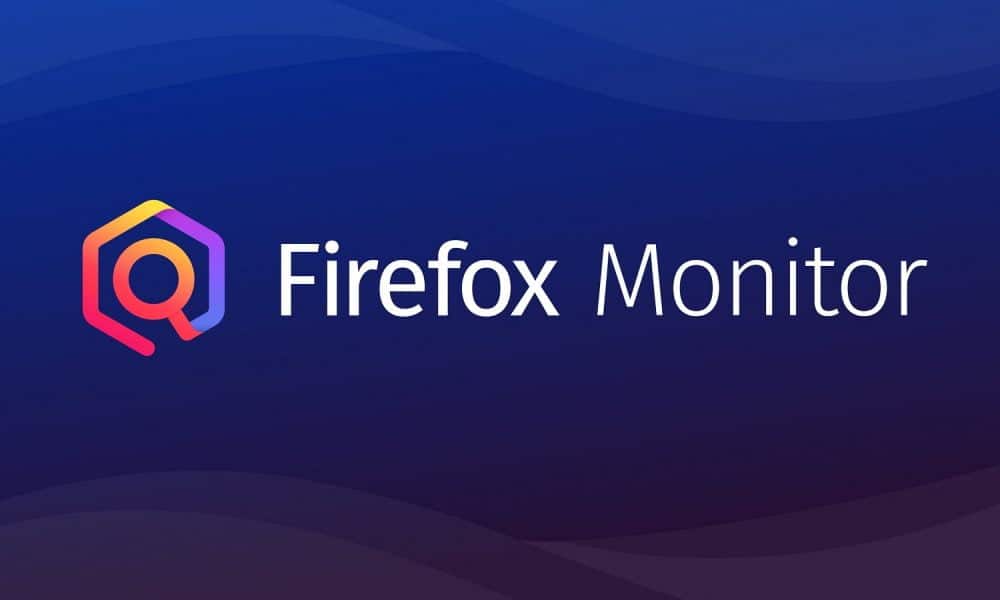 This is a special service available for Firefox users. This service was developed by the combined collaboration of Firefox and Have I been Pwned in 2018. It is a free and open source software. Here you can easily detect whether your data has been breached or not. It also provides detailed information about the services who have access to your credentials.
Email alerts: Yes
Free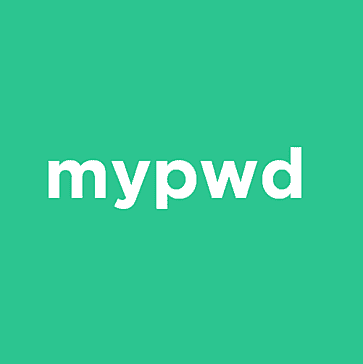 Axur has developed the tool named MyPwd in order to examine all the digital threats and breaches of your system. It is a free and proprietary tool. A vast database is made available for you to discover all the passwords that need an alternative one. You can even find some other versions of this tool like the Portuguese version named as MinhaSenha.com, Spanish version named as MiContrasena.io
Email alerts: Yes
Free
This service has been created by Bitfalls inspired by have I been pwned. It is free and proprietary software. It also provides a quick guide to prevent your emails from being sold. Other than that you can even get the database of all the purchased emails as well as you can check if your contact details are breached or not.
Email alerts: Yes
Free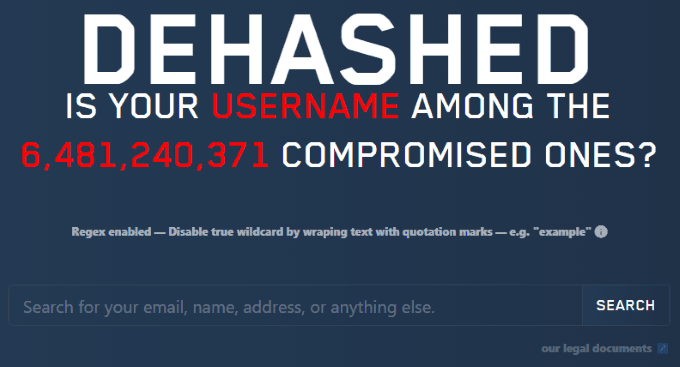 This is one of the most recognized automatic search engines which provides you the free service of deep web scans.It is considered as one of the largest and fastest search engines and can experience the creation of HTML microseconds. It is freemium and proprietary software. With the help of this you can quickly search for Emails, IP address, Username, VIN, phone, and a lot more.
Email alerts: Yes
Pricing:
Enthusiast Version: $5.49
Monthly Version: $15.49
Annually Version: $179.99
This is another great tool created by Axur but is mostly used for business purposes. Here you can detect and scan all the credentials like the emails, password and hashes of the employee, if it is breached in the deep and dark web or not. Artificial intelligence will give you a real time alert so that you can rapidly take the action.
Email alerts: Yes
Pricing:
Corporate Version: $50 per domain per month
Enterprise version: $200 per domain per month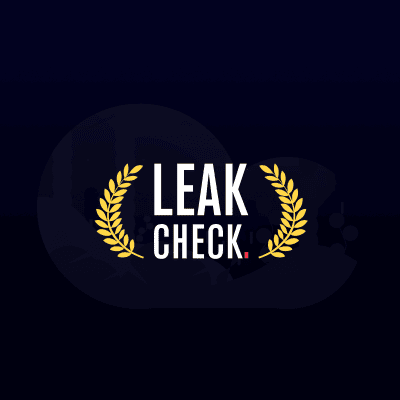 Leakcheck is a well recognized search engine for detecting data breaches. It is freemium and proprietary software. The subscription starts for $10 per month which allows you to have one free mailbox, unlimited API and 7billion+ entries.
Email alerts: Yes
Pricing: $5-$10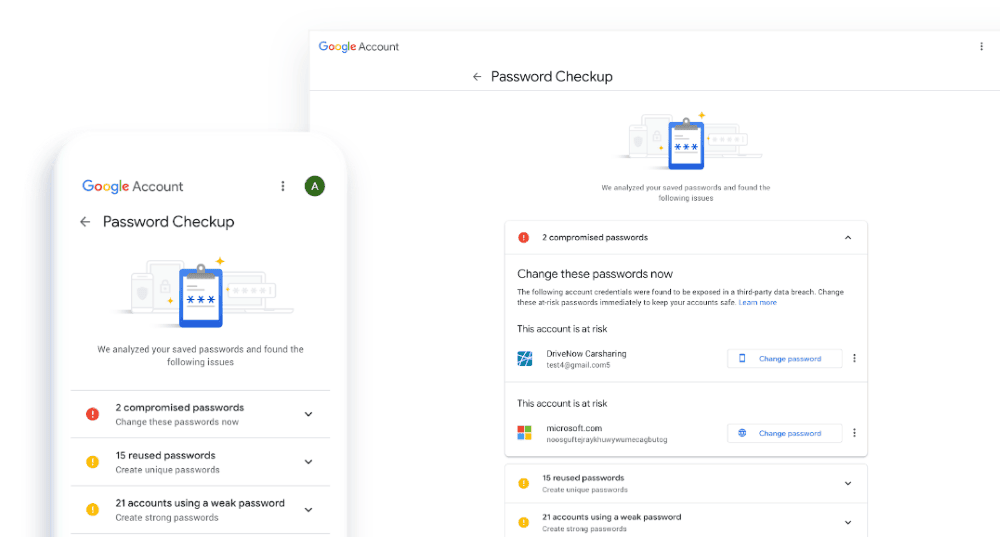 Secure your accounts now with this tool. It is also available as an extension for Google Chrome for securing your accounts and passwords. It is free and proprietary software. It provides you with all the reports and alerts to keep your credentials secured.
Email alerts: Yes
Free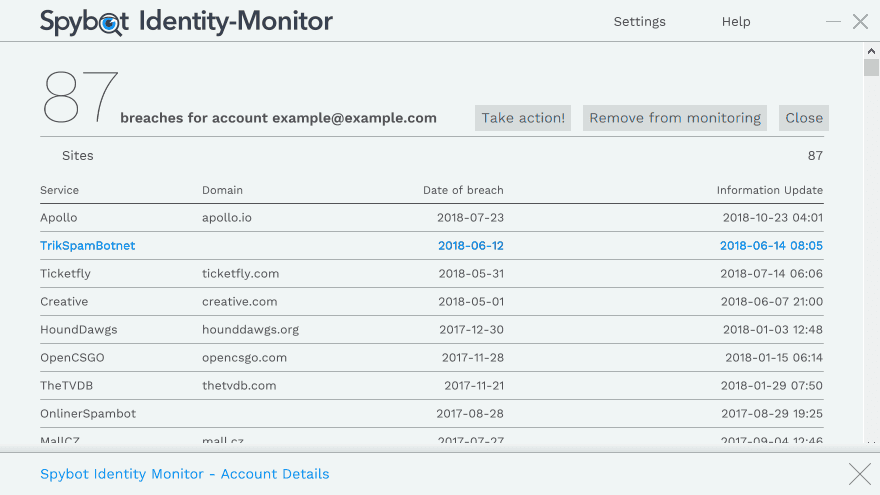 This helps you to monitor your accounts and credentials. It is totally free to use and the software is proprietary. It is only available for the Window version. So try out this program now to check whether your personal data are safe and secured with you or if it is leaked on the dark web.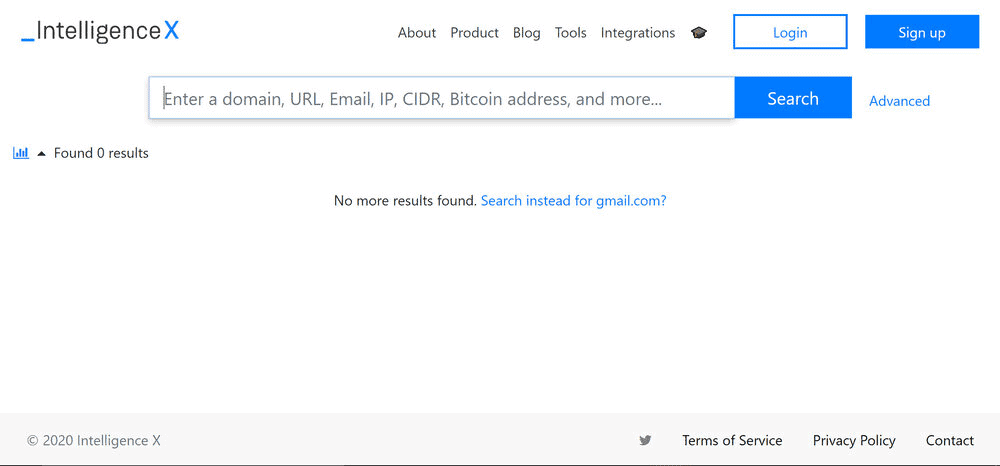 This is one of the coolest search engines and data archives with mind-blowing advanced features.With the help of this you can search Tor, I2P, data leaks and public web by domain, emails, CIDR, Bitcoin and others.
Email alerts: Yes
Pricing:
Trial Version
Professional Version: € 2000 per year
Enterprise Version: € 10,000-50,000 per year
So, now you must have seen how much one should be careful while inserting your credentials into some particular websites. Always try to keep yourself distant from all these breaches. The hackers are expanding in numbers now to a very large extent. I hope all these tools and programs will help you to keep your personal data, company credentials, employee details and others secured. If you want to mention some other highly rated and useful search engines, then you can comment down below.
Read more articles and know How to Tell if Your Android Phone is Hacked