There are many pc games like Stardew Valley that has pulled many people into playing the farm role-playing game. The game offers a variety of options to play and people have played the game for many years. There are many aspects to a farming game other than just farming.
Those who enjoyed Stardew Valley will surely like to explore more aspects of the games like stardew valley.
Here is the list of few pc games like stardew valley
These games are simliar to pc games like stardew valley will certainly allow you to go beyond what you have done in Stardew Valley.
Story Of Seasons By Doraemon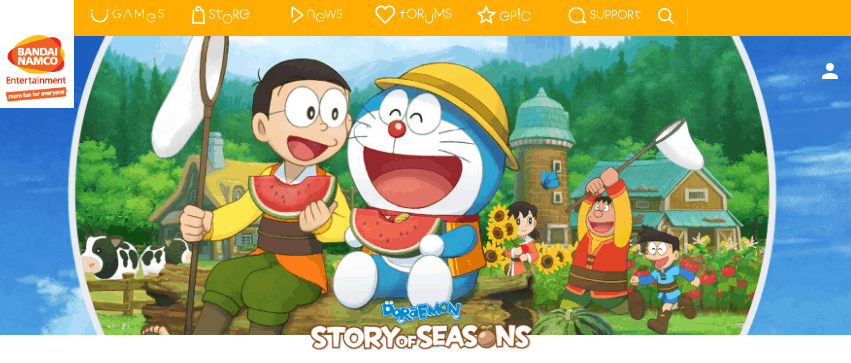 Story Of Seasons By Doraemon is the games like stardew valley. But this one is a change from what you are used to in Story of Seasons. In this one, you get a style similar to watercolour in the game instead of the usual 3-D style. The Japanese setting and style will really make you a fan of this game if you love the PC games like stardew valley and Skyrim.
For those who have played the Harvest Moon this game will be an exciting experience. Instead of the usual settings that don't give the game any attachment to a location, this Story Of Seasons has a typical Japanese background.
You can enjoy all the activities related to farming that the PC games like stardew valley have for example- planting fields, participating in the town activities along with your friends and making new friends. The town of Natura is a flurry of activities and you can get Noby to participate in all these while also progressing forward in the game.
The new friendships that Noby makes create for very warm situations in the game. The usual activities like improving the farm and growing horses are anyway there.
My Time At Portia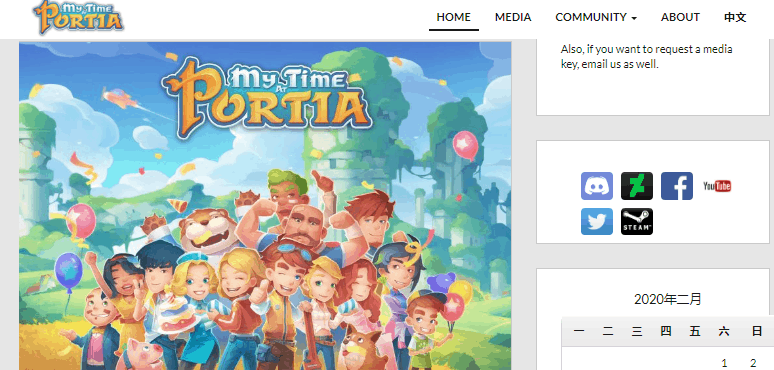 If you want to use your combat and engineering skills, then this is the game for you. It is also another PC games like stardew valley. Though this is not exactly a farming game, there are a lot of farming activities in this. You can explore beyond your farming skills in My Time At Portia. It also allows you to go on a date with the girls in the town and end up marrying your favourite one which is slightly different from PC games like stardew valley.
You will also be raising a complete farm in this game while building machines for your workshop yard. You start the game by inheriting a workshop in Portia left to you by your dad.
You will be doing a lot of cave exploration in this game. You can collect the loot in the caves and use it to buy resourcing. The assortment of components you find in these caves will help you build your machines.
The town will offer you many resources for your farm and restoring your dad's workshop. You must make the workshop the best in Portia. The game also demands you to fulfil the various requests by the residents of this town.
Rune Factory 4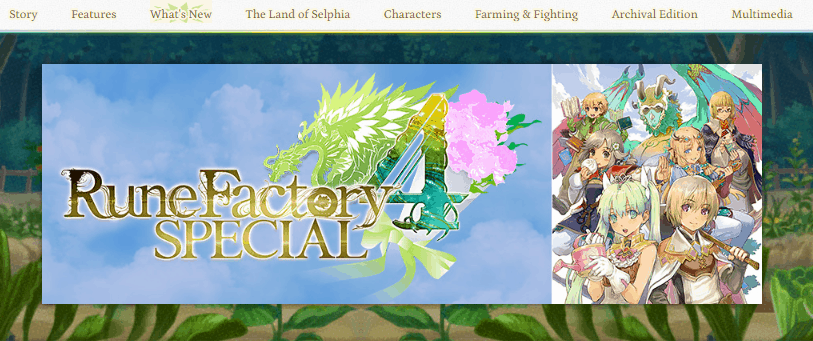 Rune Factory 4 is also pc games like stardew valley. It offers much more than just building and managing a farm. You have a whole town to manage and ensure the safety of its inhabitants. You must improve the infrastructure in the town by using the available resources. You must befriend the people in the town and ensure they have a happy life there.
There is also a farm to be built that will give you the feeling of playing the other games. You will not miss what you have been doing in Stardew Valley or Harvest Moon while improving on your town-building skills. It is much similar PC games like stardew valley and Harvest Moon.
It is not just building the town that you do. Enemies are lurking in the dark dungeons around the town. As head of the town, it is your duty to protect the citizens from these forces. You get to use a lot of combat weapons to finish off the enemies.
You also get a chance to woo prospective suitors for marriage. The protagonist of the game can be of either gender and will get enough marriageable men and women.
Garden Paws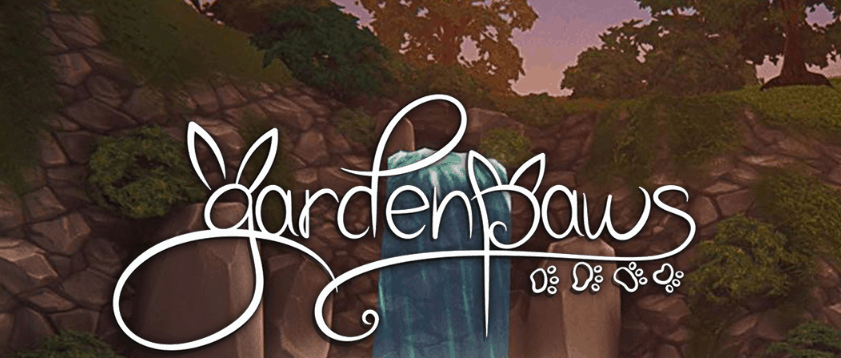 Do you want to do a lot of activities in a game? Do you want to do everything that you can do in a town? Then Garden Paws is the game for you, it is similar PC games like stardew valley. After doing just farming, you can now indulge in a variety of activities. You can go fishing and mining as well.
As in pc games like stardew valley, you can explore the various caves in the city and collect stuff that you can sell to the villagers from your shop that you build. This gets you coins to improve the farm that you inherited from your grandparents who left to see the exciting sites in other parts of the world.
The game allows you to work with the Mayor to build the town. The more shops and infrastructure that you build, the more upgrades you get to the game. You can also help the Mayor to build amenities for the local people with the cash that you get from selling stuff at your shop.
The game allows you to include three of your friends to play with you. You can also make them viewers who will have your customers named after them. The game offers wholesome entertainment with excellent audio. The game is constantly adding new features.
Fantasy Life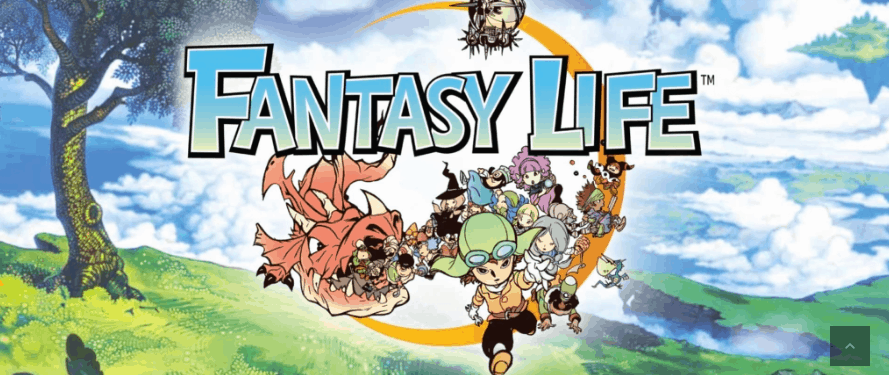 Fantasy Life has much to offer by way of the life you lead and the different classes that you can become. There are d12 different classes that you can change into. This means that you can turn into a variety of characters in the game and at different times.
The game is about living the life you choose in a fantasy world while indulging in various activities that help you lead an exciting life. It is much similar to pc games like stardew valley. You don't need to change classes, but it helps in progressing in the game. The money you earn in one class can be used in another class for buying things to go forward in the game.
There is the main storyline along with many side quests. There is enough to do in the main story that will take you a long time to complete the game. But you will certainly want to explore the side quests as well which help in moving up the levels in the game.
The game supports multiplayer online with a maximum of three players including you which is similar to pc games like stardew valley. There are also battles to be fought in the game though not serious or deep ones.
World's Dawn

If you are still in the hangover of PC games like stardew valley, then this one is just for you. World's Dawn follows the format of PC games like Stardew valley and Harvest Moon very closely. The game is cute and has many highly endearing characters.
The vibrant and colorful graphics more than make up for the fact that you will have to limit the play within preset lines. There are plenty of activities to indulge in. The sleepy town must be brought back to prosperity and cheer to the people of the village. You can make friends with these lovely people and also marry the one that takes your heart away.
There are many ways you can help to bring wealth to the village. You can farm and sell the crops to earn money to improve the lives of the people in the village, similar to PC games like stardew valley. There are many cooking recipes to try and sell at the village fairs.
The game has a wide variety of clothing and home décor options to try. This will more than compensate for the fact that you cannot build any new buildings on the farm.
Kynseed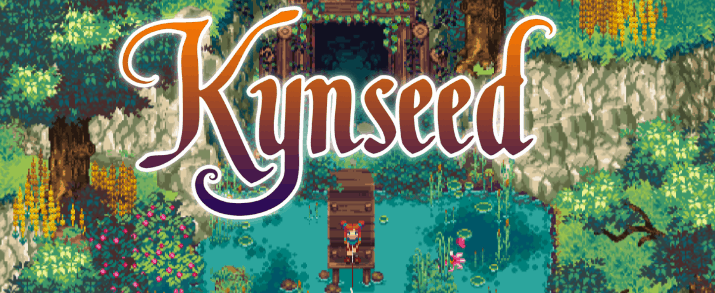 Kynseed is a pc games like stardew valley that has more other activities than farming. It is a game where the people around you die of age including your pets. The game runs over generations as you pass your legacy to your children and their children.
You must safeguard and build upon what you have inherited while running a business and battling dangerous creatures. You can choose between a variety of businesses to run and earn money. You can continue to grow plants on your farm after completing the other activities like you were doing in PC games like stardew valley.
The game helps you interact with the NPCs in the game. You can make friends with people who have their own private lives. Mr. Fairweather can sell you a variety of stuff that will help improve your life and fight the enemies.
But you will pay for all these with your lives. Every time you buy stuff from him you pay with many years of your life. This PC games like stardew valley allow you to indulge in many activities that will excite you.