The Elder Scrolls V: Skyrim was released by Bethesda Game Studios in 2011. It takes you to a massive open world where you can explore any way you choose. The epic storytelling, characterization and adventure in Skyrim have made it one of the best selling video games across the globe. Moreover, the enormous modding community keeps the players stocked with new playing modes. If you are one of the many people who love best Games Like Skyrim and Stardew Valley to the core, then you might want to look at some of the best games similar to Skyrim which have similar features and gameplay and are one of the best story games.
Let's have a look at some of the best games like Skyrim that you can try once and you will love these best story games as they are more or less games similar to skyrim.
Fallout 4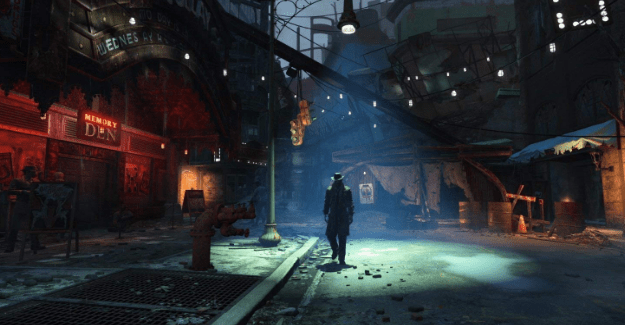 Fallout 4 is one of the best out of many Games Like Skyrim. It is an open-world action RPG with a third and first-person perspective which was released in 2015 by Bethesda Game Studios. The game has a lot of similarities with games Like Skyrim in terms of mechanics. In the game you emerge out of Vault 111 which was secured underground and enter into a world which is destroyed by a nuclear war. You have to keep fighting to survive and the fate of the land is determined by you. In Fallout 4, in addition to using wizard and swords you will also utilize lasers to gain points.
In terms of graphics, fallout 4 may appear less appealing when compared to best story games Like Skyrim with lots of brown and grey background but the intense combat compensates for that shortcoming. You don't get magic spells in the game but you will have guns and other weapons. The world in Fallout 4 is enormous and you will be given designated locations where you can build your settlements for you to reside.
Also, if you are paying the game in your computer, then you will get access to a lot of user-created content. The game keeps you busy in the endless quests and exploration. With the range of modifications and customization options, you will get a diversified play style. This is our highly recommended games similar to Skyrim. Games like Skyrim,Fallout 4 are very much popular and you must try playing it once if you are a gamer. It can be played on Windows, PlayStation 4 and Xbox One.
Witcher 3: Wild Hunt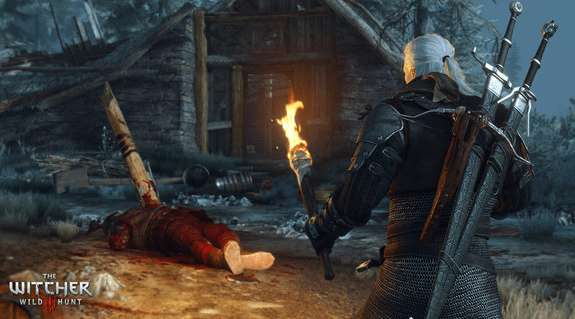 Witcher 3 has been one of the best selling game action RPGs ever developed until now. It is much similar to best story games like Skyrim and has received numerous positive ratings and awards for the engaging storyline. You will find a lot of similarities between the games Like Skyrim such as huge open-world environments with dark graphics. However, Witcher 3 has a bigger map when compared to best story games like Skyrim. In the game, you will be provided with a lot of customization options and you can go through one quest in different ways.
The basic story of the game includes Geralt of Rivia who is the main character is a master swordsman and monster hunter. He has to fight against the enemies who are attacking the Kingdoms of the north. He has to go on a quest in a huge world to kill the beasts and save the future of the communities with his actions. Geralt used two swords to fight- an iron one to kill petty humans and a silver one to slay the monsters. Apart from the weapons, the character can use magic spells to get through the enemies. You will get to see a highly detailed environment, fast combat and a huge world to explore in Witcher 3. Also, what makes the story even more interesting is that while hunting the monsters, Geralt is also in search of his adopted daughter who is being chased by the Wild Hunt.
The Witcher is a series which has three instalments and each one is worth giving a shot to. To get into the dark open world and slay the enemies with you sword, try Witcher 3 which is one of the games similar to Skyrim and you will surely love this game if you have played games like skyrim,fallout 4 and many more.
Middle-earth: Shadow of War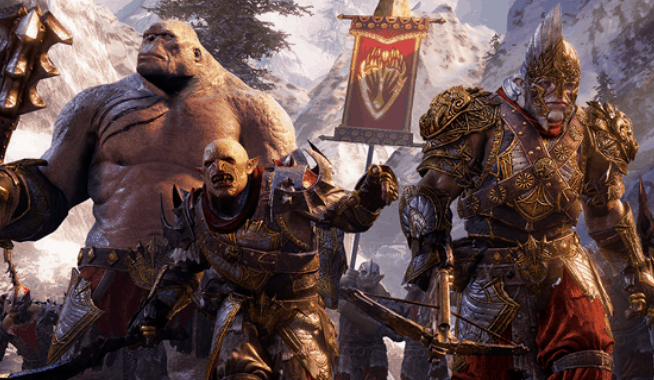 Middle Earth: Shadow of War lets to experience an epic open world action adventure RPG. The games similar to skyrim and to its previous installment is set in a fantasy land insured by the Lord of the Rings franchise.
In the game, you can forge a new Ring of Power, defeat enemies in the battlefield and rule Mordor with you own army. You have to uncover the stories of each enemy and confront the Dark Lord Sauron and his followers. The story continues up after the conjoined spirits of ancient elf Lord Celebrimbor and Aragorn stunt double Talion forge a new Ring of Power and later lose it. Similar to Shadow of Mordor, this game is also filled in powerful Orc captains that have exclusive skills and personalities. But the special abilities and powers have been enhanced in this instalment which makes it important to find a tactical strategy in order to take down the enemy.
In terms of gameplay and storyline, both the games in the series are quite similar and games similar to skyrim. However, Shadow of War uses the latest Nemesis System to bring life to the characters and their stories. Visually, the story goes to many charming places where all the five zones in the game appear different from each other. You can expect multiple hours of enjoyment from this game before you get done with it.
Dragon Age: Inquisition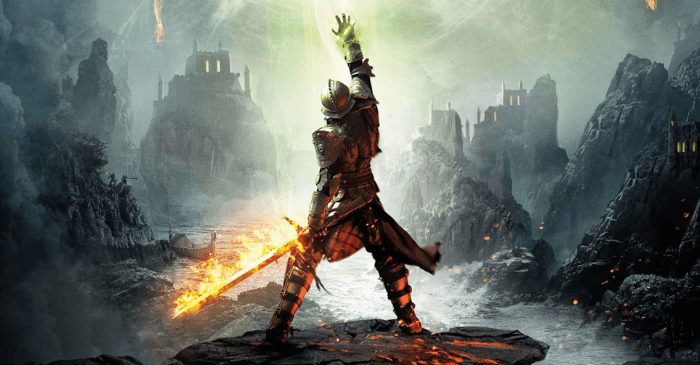 Looking for best story games? Developed by BioWare Edmonton, Dragon Age is another story-driven action RPG which is similar to best games Like Skyrim, here you have the liberty to choose your race and character. In the game, you play as an Inquisitor who can pick a friend from many different characters to accompany you in the battle against demonic forces. With your power, you are capable of sealing off various breaches in the world. Once you seal these breaches, it will bring peace and harmony. Even if you are the lead inquisitor, you still have to do loads of work including picking up rocks and trees. There will be caves to explore and many hideous creatures that you can kill.
The game is divided into various sections and each section has a unique look ranging from mountains to deserts. Even though Inquisition seems similar to best games Like Skyrim in terms of mechanics but it has better interpersonal relationships. It is in your hands to decide the fate of the world where you can bring war or peace to factions who are in conflict.
The combat and quests are slow-paced as compared to best games Like Skyrim. When you hunt the dragons, it will make your level go up and enhance your abilities enough to finish the game. You can play the game alone or team up with your friends in multiplayer mode to defeat your enemies.
Even though games similar to Skyrim has nice replay value and you may find something new every time you play it. But eventually, you will get bored at some point in time. These role-playing games mentioned in the post will keep you occupied with mechanics that we have in best games Like Skyrim but with some extra features. If you have any other suggestions, do let us know in the comment section.
Dark Souls III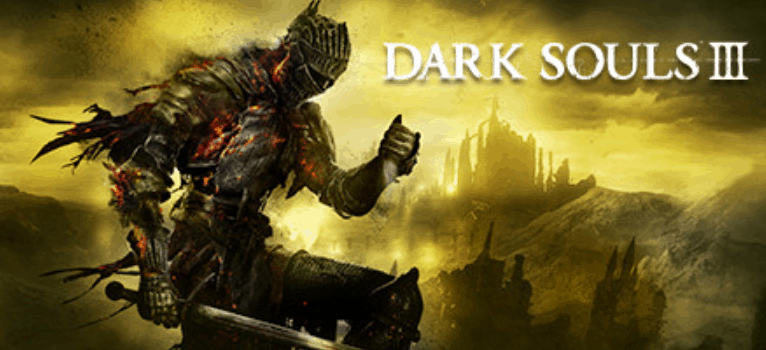 Dark Souls III was developed by Japanese developer From Software as the last installment in the Dark Souls Series and is very popular and one of the best story games. The game continues from the last installment in the franchise and offers you a story that would have never heard of. It has its trademark sword and sorcery combat with challenging action game play. Dark Souls II is best alternative to Games Like Skyrim, you will be given a lot of weapons which include bows, swords and projectiles that can be used to kill the enemies. The dark and intense graphics of the game, add more intensity to the game play.
The world in the game is almost ruined by the beasts and is filled with enemies, similarly to the best games Like Skyrim. The player has to travel across a huge variety of places in a world which is interconnected. You have to survive and find a way to stop the upcoming apocalypse. To postpone the Dark Age form coming, you will need to save the first flame from dying out. While playing, you will find all kind of possible monsters. Be prepared for a bigger world, bigger enemies and some nerve-wracking combat. For a newbie, the game can be a little difficult because of the heavy combat and you may get killed a lot of times. But once you get a hang of it, you will not be able to put the game down and will love the games as you love the other best story games similar to skyrim.