Whether you have an interest in writing or looking to generate some income online, blogging is a great hobby to get into. Because it has been around for many years now, some people have the opinion that there is nothing left to write about. However, the best thing about blogging is that there are so many different topics to expand on and more emerging all the time. If you are looking for some new inspiration, here are some great blogging niches to consider for 2021.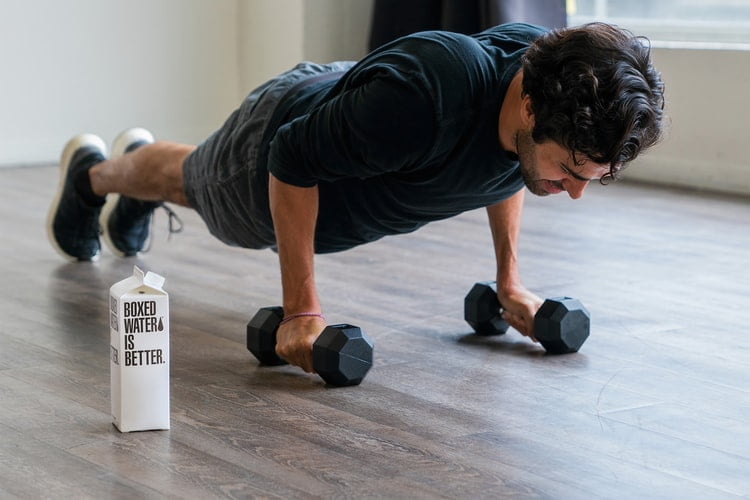 Fitness and Health
The fitness niche is always an important one to consider. No matter how much time goes by, there will always be a huge group of people that are interested in getting fit and healthy. This can mean losing weight, building muscle, or getting some exercise for a healthy heart. There can never be an end to the online fitness discussion because there is always something new to explore.
Whether that is the latest in scientific research, health, and diet fads, or weight lifting programs, you'll find that you will never run out of topics. If you are passionate about healthy living or perhaps have experience as a trainer or fitness coach, you'll find that blogging about this interest can be very worthwhile.
Sports Betting and Fantasy Sports
Sports fanatics are always looking to discuss their favorite teams and players with like-minded people. What better way to do it than with your own blog that's specific to your favorite sports? True fans are always pouring over the news and stats, and like to test their knowledge out. Many avid sports watchers find that sports betting and fantasy sports can be great ways to enjoy their hobby even further. This makes a sports betting blog a great niche to consider.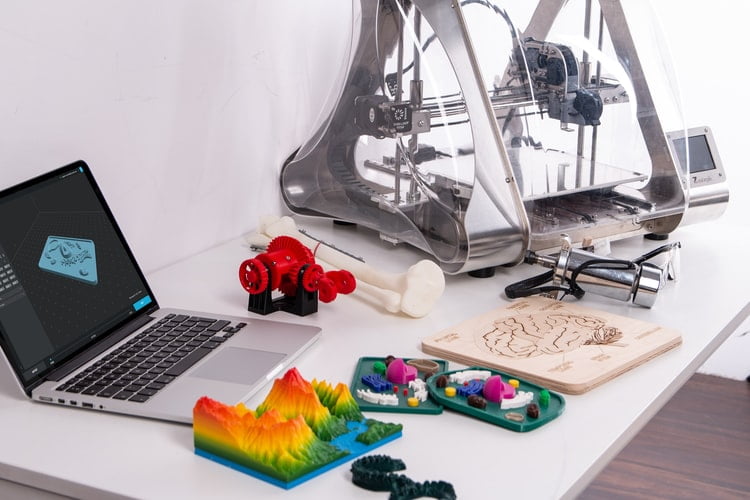 There are many different facets of this niche that you can expand upon to give your blog an edge. Maybe you would rather stick to mathematical research of baseball player's averages. Or perhaps you are more interested in how matchups between teams work. If you already have experience in this arena and consider yourself a seasoned bettor, you can also give your opinion on the pros and cons of different betting platforms.
For this, it's best to try many different platforms and understand where they excel and what features they have. Luckily, many platforms like Bet365 offer generous welcome bonuses like $100 in free bet credits for new users. Every betting site or app has its own advantages depending on the sport and betting methods you prefer. From here, you can share your experience with your audience so they can make informed decisions on which platform may be best for them. Understanding which sports your blog is most known for will also aid in this.
3D Printing
One of the most talked-about industries heading into 2021 is the growing 3D printing industry. This is an exceptionally exciting new market that still is remarkably unexplored online. As a fan or as a blogger, now is the best time to dive in.
3D printing utilizes CAD models or other digital 3D models to create actual real objects by layering materials like plastic or metal. The process is mesmerizing and awe-inspiring to watch and the possibilities are astounding to consider. In fact, 3D printing has already been said to be disrupting various industries. If you have some writing skills, and a passion for new and fascinating technologies, then this is a fantastic niche to consider.
E-commerce
The e-commerce world is full of profitable niches to explore, making it an ideal possibility for your next blog. If you have a passion for sales and new products, and an understanding of how to utilize search engines and social media, you may find that e-commerce may be exactly what you're looking for.
Readers of the different popular e-commerce blogs are often looking for tips on growing their own businesses, or how to utilize the different online platforms like Instagram or Twitter to get an edge on the competition. If you are not someone that already has the expertise, you can instead blog about your own journey in building your first e-commerce business and your readers will still find value. With so many options to explore, the only limit is the amount of effort you are willing to put in.
Reviews
This is another timeless niche that will always find an audience. If you have an insatiable love for a certain hobby, reviewing things related to it can be a great direction for your blog. Perhaps this means movies, new music, or electronics. If you have a lot of knowledge of a certain industry, your readers will certainly appreciate the well thought out reviews that you do that highlight certain components or themes.
In addition, this niche is ideal for connecting with different industries. If your blog is successful, you may find that companies will send you the latest products to review, or you may be able to interview actors or musicians. There are many different avenues this type of blog can lead to, so you should definitely consider this niche if you are passionate about certain industries.
Cooking and Foodies
Do you have a flair in the kitchen or some diverse recipes to share? Cooking blogs have been popular for as long as the internet has been around, and this certainly is not changing anytime soon. The reasons that these types of blogs do well is obvious. Everyone loves to eat different dishes and cooking is something that almost everyone does daily.
Cooking is not only an enjoyable hobby but also something that saves you money and can increase your health while you're at it. Aside from the time commitment, there are no downsides. However, many people are unsure about how to get started. Maybe your blog could cater to new chefs that are just learning the basics. Or you could break down recipes and new techniques. Exploring different cultures through your cooking and trying out foreign ingredients can also be very enjoyable.
Then there is the completely different world of foodies. Instead of cooking, foodies love to travel to different cities or countries in search of exotic dishes and culinary wonders. This goes hand in hand with travel blogs and the social media-driven world we live in. Foodies love to take high-definition photos of the dishes they order and rate the overall experience. Whether it's a new restaurant that opened in town or traveling to try a world-famous chef, foodie blogs are exciting and very interesting.