If you are a Windows 10 user and while playing YouTube videos, you are also facing the "Audio Renderer Error youtube" then don't worry, you are not the only one facing this problem.
Windows 10 is not completely free of bugs/problems and it's users face issues a lot of the time. This time we have some easy solutions for you to solve the YouTube audio renderer error. This issue doesn't occur on a particular browser and is reported by various users using different browsers including Chrome, Opera, Edge, and Mozilla Firefox.
Why Do You Get This Error?
This issue doesn't occur because of a specific problem. This may occur due to any of the following reasons –
Audio driver – If the audio driver installed on your PC doesn't work properly then the "Audio renderer error youtube" message may occur while you watch YouTube videos. It may require an update or a reset.
Windows Audio drivers and ASIO driver – ASIO is a sound card driver for digital audio in computers. When the users use both the drivers, Windows driver and ASIO driver with different sample rates then this error may occur.
Solutions To Fix The Audio Renderer Error youtube On Windows 10
So how do i fix the audio renderer error on youtube. Just follow the solutions below.
1. Disconnect And Reconnect Your Audio Device
The most easy solution for the youtube Audio Renderer Error Message is to disconnect and then again reconnect the audio device. It is a very simple solution and it may be a temporary one. Although many people who face this issue report that this solution works for them.
But after disconnecting also, if you still see the youtube audio renderer error message, you can apply any of the following solutions.
2. Audio renderer error please restart Your computer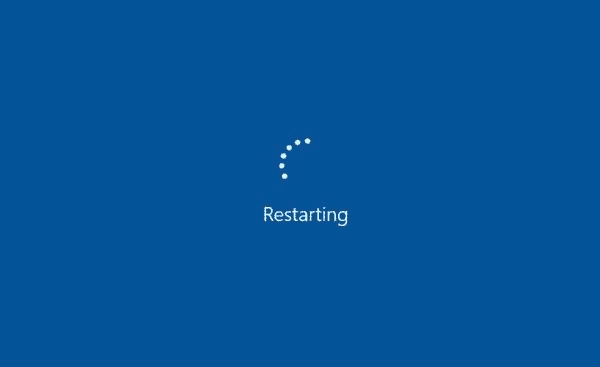 Before using the next methods, you have to restart your computer. As the error message itself says that "Audio Renderer Error, Please restart your computer". So, you should restart your computer before using any of the below methods.
If the problem still persists, don't worry, we have some more easy solutions for you!
3. Use Audio Troubleshooter for youtube audio renderer error
The solution may sound difficult and you may think that if you are from a non technical background, it's hard for you. But it's not difficult at all. Troubleshooting is a feature that Microsoft provides so that the system can deal with various errors by itself.
Follow the simple steps mentioned below to fix the "Youtube audio renderer error".
Step 1 – Type "Troubleshoot" in the Windows 10 search bar and click on the first search result.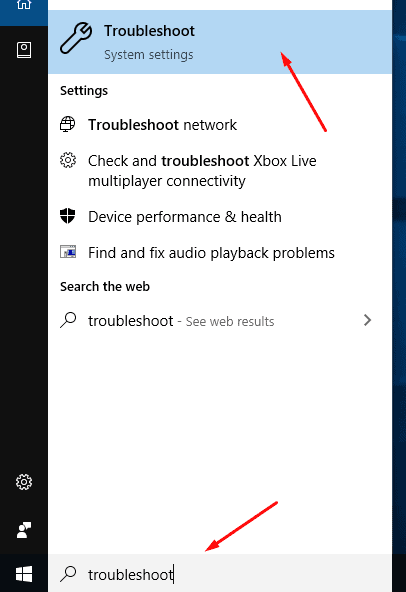 Step 2 – The Troubleshoot window will open and you have to click on "Playing Audio". An option for "Run the troubleshooter" will appear and you have to click on that.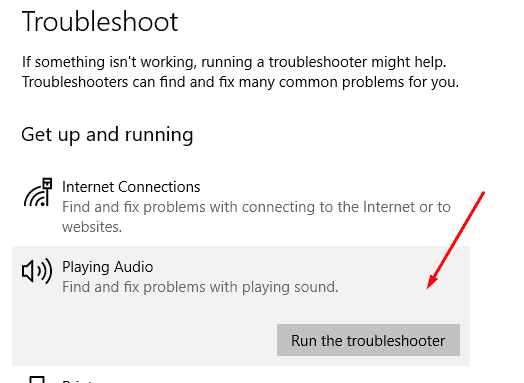 Step 3 – Now, you have to wait for a few minutes so that the troubleshooter can resolve the "youtube audio renderer error" issue.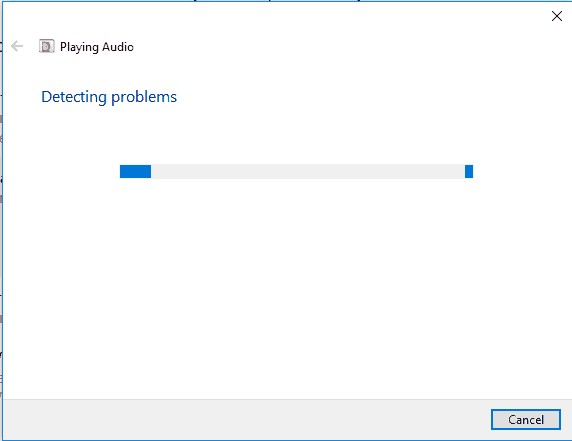 4. Reset/Update Your Audio Driver
If the Troubleshooter doesn't help and the problem of "youtube audio renderer error" still persists while you play any youtube video, then you have to update or reset the audio driver settings.
Step 1 – Search for "Device Manager" in the search bar of Windows 10. After it gets opened, select "System Devices".
Step 2 – Choose the audio driver which is installed on your PC and right click. It will show you options for "Update, disable, uninstall and properties".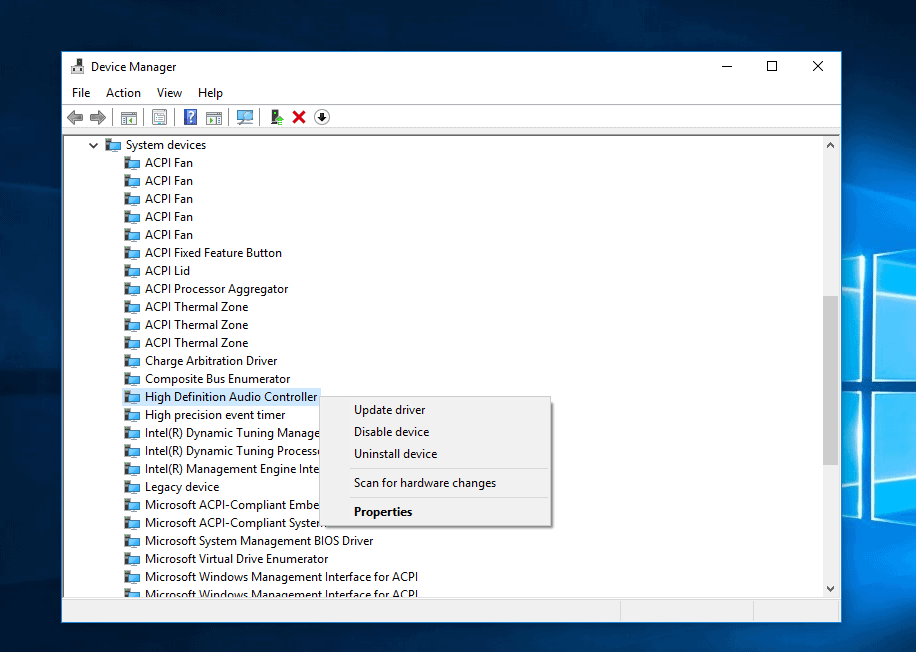 Step 3 –
For resetting the audio driver for youtube audio renderer error –
Click on the "Disable device" option.
Wait for a few seconds and then right click again on the audio driver. This time you have to select the "Enable Device" option. In this way, your audio driver will reset.
For Updating your Audio Driver
Click on the "Update driver" option.
A window will open showing the options and you have to click on "Search automatically for updated driver software"
5. Change The Audio Format for audio renderer error youtube
Step 1 – Right click on the Speaker Icon shown at the bottom right corner of your Windows 10 screen and choose the option for "Sounds".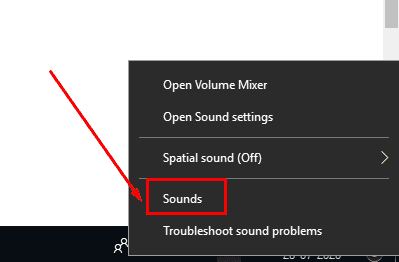 Step 2 – Click on the active Audio Device and then select "Properties".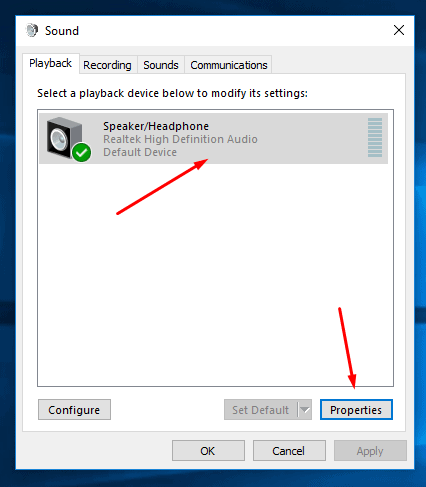 Step 3 – Click on "Advanced" and various audio formats will be shown. You can try them one by one and see that if the youtube Audio renderer error is solved or not. We recommend you "16bit, 44100 HZ (CD Quality)" but you can try any of them.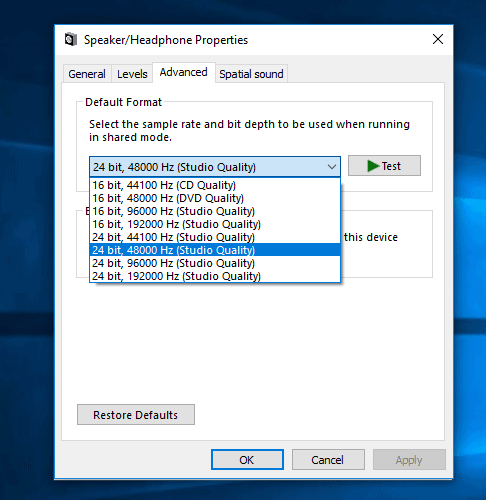 6. Specific fix for ASIO driver for audio renderer error youtube
Sometimes, it becomes essential to synchronize the sample rates of your device audio driver and ASIO driver. SO to do that, you have to follow the above method and select a particular sample rate. And after that you have to follow the below steps –
Step 1 – Open your ASIO driver settings and go to the Audio tab.
Step 2 – Under Sample rate, set the exact same sample rate that you chose for the Audio Device Driver in the above method.
Step 3 – Restart your PC and check if the Audio renderer error youtube has been resolved or not.
Conclusion
The issue of "Audio Renderer Error youtube" is a common one and has been reported by a lot of Windows 10 users. If you are also one of them then follow the above given easy solutions and then you can watch YouTube videos without any such errors.