All thanks to the rapid advancements taking place, we are now a generation of smartphones, smart people, and even smarter gadgets. But, there's also a battle between choosing the best to lead a smarter lifestyle. Amazon Echo vs Google Home is two of the most trending gadgets (or smart speakers) today. Both of these devices are well equipped with functions to make your life easier. How? By following your commands and answering your questions!
We all have so many questions. And what is humanity without doubts? Certainly not much! So, we are going to find out which device (smart speakers) serves its purpose better and what could be worth your money!
Amazon Echo vs Google Home
Amazon Echo:
A wide range of smart speakers which are exclusively designed by Amazon is voice controllable devices. "Alexa" is the personal assistant guiding you throughout the experience with these smart speakers. If you do not want it to be called "Alexa" you can even rename the same. This interesting device is fit for voice interaction, playing audio and music, making your errand listings, waking you up in the morning, informing you about the traffic, weather, latest news, and all other real-time events. Also, it is capable of controlling all the other devices in the house since it has been designed to be a superior home automation hub.
The Amazon Echo family consists of different variants. Echo Home, Echo Dot, and Echo Plus are a few of these. The range is actually pretty extensive. All of these variants are priced differently and they more or less provide distinctive services. Echo Spot, Echo Tap, and Echo Connect are a few others from the Echo range.
Similar to the Amazon Echo range, Google Home is a brand of smart speakers that were first released in November 2016 in the United States Of America followed by a later release during 2017 in other parts of the world. It enables a user to initiate voice controllable interactions and command. Google Home comes with a voice recognizing personal assistant named " Google Assistant". You can listen to your favourite song, control your video playback, pictures, weather and news update without moving your feet.
Google has made this range into a potential home automation system through voice commands. The Google Home introduces various options such as the Google Home Speaker, Google Home Mini and Home Max with all distinguishable features. And they are all priced at different prices as well.
Amazon Echo – Highs And Lows: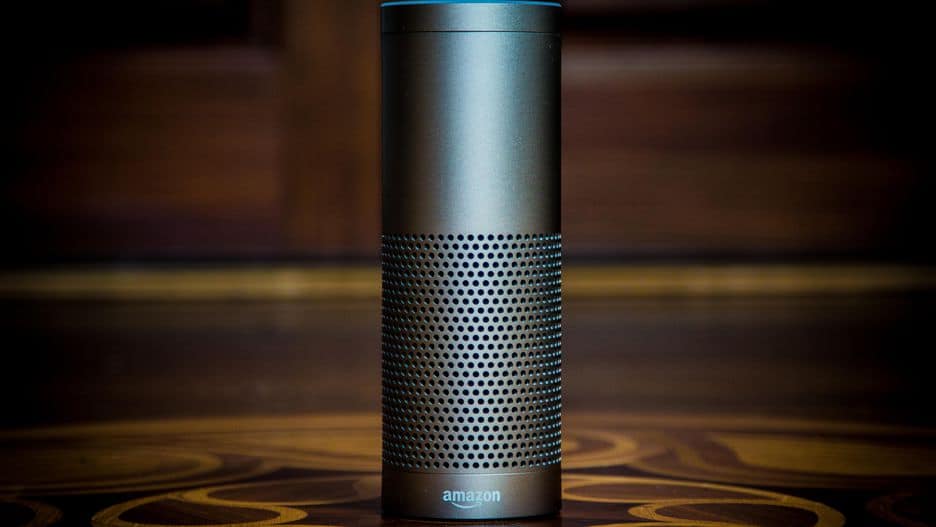 It displays great hardware but the Echo interface is a tad bit older compared to the Google Home. Echo is also "universally compatible" as it can connect almost to all the devices since Google Home was restricted from connecting to any third-party devices. With Echo, you do not face any such hassles. As there is no connectivity issue so you can manage most of the things effortlessly including your device performance, security and other commands.
Google Home – Highs And Lows: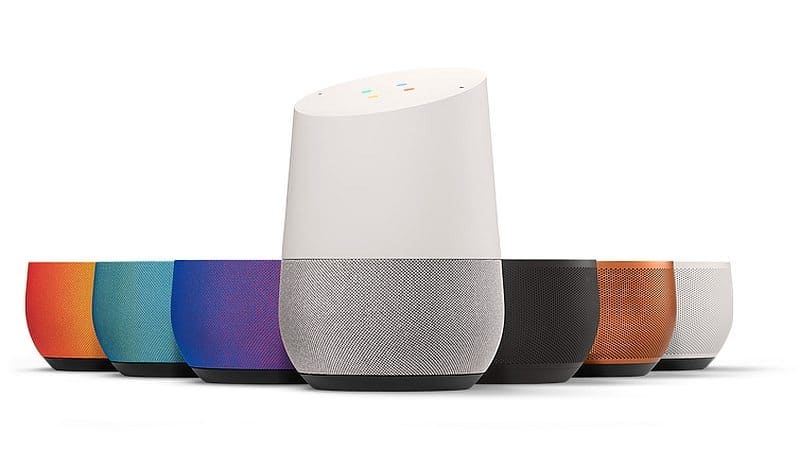 The "if not then that" feature is enabled in the Home's device and that's like ten steps ahead. The Home device has a powerful voice recognition feature, thanks to its dual microphone. The home also holds a thick memory of your previous questions or conversations. This could be beneficial since it displays a learning pattern of the AI.
Comparison:
Obviously, both Amazon and Google have invested an intensive technology and thought process behind the mechanism of these gadgets. However, you can still choose which one would be more beneficial or efficient for your needs and lifestyle considering the amount of money you are willing to spend into this. But let us help you in making an informed decision just to conclude which one could be the better one for you!
1. Pricing
The Echo roughly proceeds between $99 to $120 depending upon the Echo you are purchasing since they come in 3 different body finishing. Google Home is comparatively expensive and is priced at around $129. Amazon Echo wins here since all the 3 variants are cheaper than the latter.
2. Design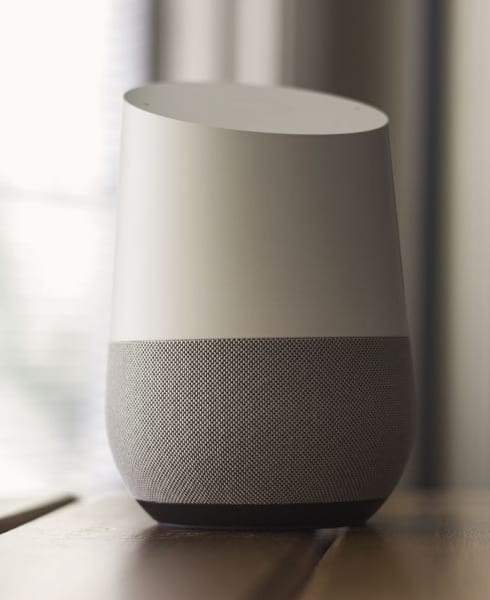 Google has carved these intelligent speakers into a beautiful and heavy bottom curvy design that they can almost be mistaken for a piece of artwork. It comes in 4 different colours symmetrically distributed from the white portion. On the other hand, the Echo (2nd Generation) is much better designed than its first creation. However, Google Home wins this argument since the design defines the word "elite".
3. Microphone Performance
A handsfree device built to catch your commands and do as you say must come with powerful microphones in order to recognize your voice. Both these devices are built with microphones that are meant to determine your voice in the hardest situations. Google Home is built with dual microphones while Echo comes with 7 mic-array.
When put to test the Google Home won the hearts of many users. Google Home detected the voice of the users after breaking barricades such as overcoming the loud noise of a vacuum cleaner, long distances and constant loud noise from the television.
Designed for providing intelligent assistance to the user, both the devices are appreciable. Echo relies on Microsoft Bing search for its answers while Google Home works depending on its own artificial intelligence. Hence, Google home is basically a table version of its own AI.
Google's artificial intelligence is rated better than that of Echo and there are fewer chances that your Google Home will direct you towards the Google search. However, in many cases of tricky interrogation, the Amazon Echo would fail and suggest a Bing search on the internet.
Verdict
More or less it's the same device just that Google has been rated better after practical usage. However, costing stands a very major point in such purchases so your choice would always depend on how much you would want to flex your budget or either your preferences.
Liked the article? In the comment section, you can share your suggestions or experiences that you have had with your Amazon Echo vs Google Home just so that our readers could have a piece of advice from you!
(Featured Image: Cashify)