Getting in touch with your website visitors is the most important factor which not only fetches the feedback about your website but also let you assist them in their difficulties. Live chat systems are very useful for shopping websites to connect the buyer and webmaster to solve transaction issues, product replacements or claim the warranty. According to the "Making Proactive Chat Work" study, "Many online consumers want help from a live person while they are shopping online.".  Online free live chat system saves company's expenditure and avoids the hiring a call center for communication.
Adding free live chat for your website or blog
Yahoo! provides free live chat that allows you to chat with website visitor privately. It supports many platforms including website, social network profiles and blog through Yahoo! Account. To add free live chat for your website-
Navigate your browser to Yahoo Pingbox page
Click on "Create a Pingbox" button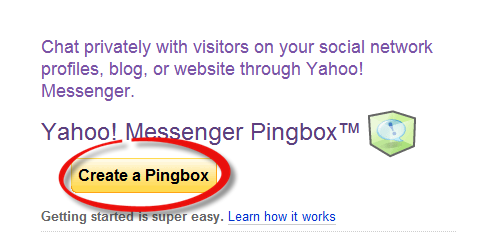 Pingbox customization page appears where you can customize your free live chat which suites your website
Here select background theme, font size and color. Also add your name along with online and offline greetings.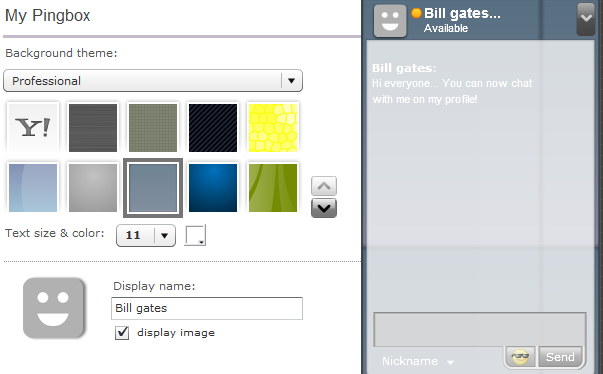 Finally specify a name to your free live chat and click on "Save" button.
If you are already logged in to your yahoo! account then you will be taken to code page else redirected to login page, to get the code you need to login to your yahoo account.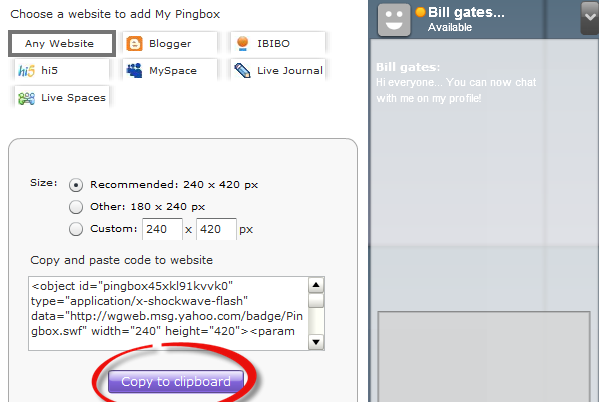 Yahoo Pingbox can be added to website, blogger, ibibo, hi5, myspace, live journal or live spaces. Select "any website" among these options to add the created free live chat for your website or choose "blogger" if you wish to add it to your blog.
Specify the height and width of the pingbox and click on "Copy to Clipboard" button
Finally paste the code in your website where you wish to embed free live chat.