Blogging in an e-commerce sphere is not a whim. In fact, a blog has the real power to make or break a business. And yet many web-shop owners put blogging aside just because they cannot find the right approach and do not know how to get started on this task. This article shares 4 best practices to help you make sales without actually selling, drive targeted audience of immediate or potential buyers to your site and build up the loyalty of your customers. Sounds good but blogging seems frustrating? Read some tips to be clear on the theme.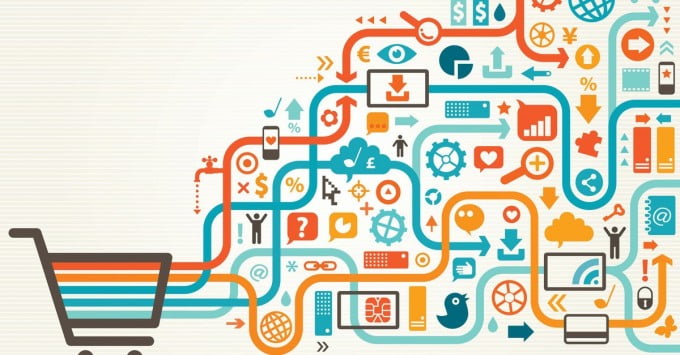 Drive traffic
to your site with blog content.
Easier said than done, you sigh. But in fact it is not so hard when you know what to do. Think about your customers, imagine them in real life. Who are they and what are their interests? If you dwell on this for a while, you'll come up with a list of keywords and relevant topics that can attract your audience. During this mental research you can also figure out what resources and social networks your customers prefer. This piece of information will come to use a bit later, when your blog will have some decent content and you'll face the need to promote it.
So you succeeded and have lots of people reading your blog from cover to cover. But driving the audience is only half the job, keep in mind that your permanent readers are more likely to become customers; they become loyal to your team and your store.
Give your audience good
reasons to come back
.
Put your soul and mind in creating content. Blog should not become an advertising platform in the conventional sense. Be creative! Get your customers involved into the debates with you (using comments), hold up contests (photo, for example), and share user-generated content. Enliven your posts with entertaining content (music or video) to give the readers one more reason to follow your activities closely.
Don't force the sale and promote your products at the same time.
This may seem like quite a contradictory statement. We are used to the idea that promotion is all about calling to purchase. On the one hand, you start blogging to engage more clients and have more sales, on the other hand, straightforward advertising irritates customer, and the very idea of blogging is to provide valuable information in the first place.
The key to solving this dilemma is finding a delicate balance between sharing tips (on look and fashion, technical matters, tourism or sport, whatever your business is about) and just mention that you can help with some matters.
The secret of success is in close relationship between interest and purchase. People come to blogs for inspiration and fresh ideas, not ready to spend some money. When they eventually decide to pamper themselves and do some shopping, your store will automatically be a target in their mind; because with the help of blogging you've created an image of a helpful expert in the sphere who obviously knows what he is dealing with.
People love gossip and whacking up interesting or funny things,
make the blog share-friendly
.
It's a fact that before making purchases people take their time to make an immerse research for brands and products. They surf the internet and especially review sites, and only than make a pick for purchase, still not completely sure that they've made the right choice. There is a loophole in this mentality. People take reviews and opinions of their friends and family as the ultimate truth. Merchants can use this psychological mechanism to their benefit. Just enable sharing of your content in social network and let your word of mouth promotion spread and flow.
The best thing you could do for your e-commerce blog is to stop putting it off and saving the work for later. Just try to write your first post (you can ask a copywriter for help) and publish it. In the beginning it may seem hard, but the more you do something, the easier it gets. With this one effort you can open the door for new marketing opportunities and boost sales and reputation at the same time.
About the guest author:
Kristina pays careful attention to the latest marketing trends while developing detailed strategies for site performance improvement. She is a marketing manager and SEO specialist at Amasty, a company that develops professional Magento extensions which make the lives of Magento store owners easier.