Heard about LeapFrog Connect?
A Sneak-Peak At LeapFrog Connect!
LeapFrog Enterprise Inc. is a pioneer innovative solution that has devised unique approaches, encouraging a child's curiosity and love for learning. This 20+ years old platform has a planet of award-winning products that are inspired by innovative technology and engaging playing. Learning core school and life skills are made beautifully possible with the most interactive and fun-filled games and activities in LeapFrog.
The array of products in the list of LeapFrog Connect include learning tablets, reading systems, learning toys, and other gaming accessories. inculcating reading habits and problem-solving. Knowing the science and the world, most creatively is now possible with LeapFrog Connect.
LeapFrog claims to be the master in making learning fun! They have introduced the tools that are believed to support parents with engaging games and collective learning programs for all kids of all ages. The interactive world of LeapFrog Academy has specially designed an adventurous experience with a personal touch that is meant to develop personal skills.
Products in LeapFrog Connect:
The best of the learning toys, designed by the experts for kids of every stage, are meant to cultivate the foundation for future success. These uniquely blended ideas, expose your child to important skills like vocabulary, letters, emotions, and more at an early age.
Learning Tablets
The LeapFrog Learning Team has carefully designed LeapFrog's proprietary learning tablets, which are kid-friendly. These out of box tablets that feature extensive parent controls have exclusive access to educator-approved learning content.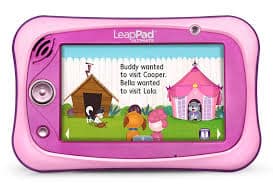 These tablets that prepare kids for school and beyond, develop math, reading, writing, coding, problem-solving, and creativity skills.
LeapFrog App Center offers a personalized and FUN learning experience, covering everything from STEM (science, technology, engineering, and math) to creativity and social understanding. With more than 750+ games, apps, videos, music, and more is a world of ideas and innovations that kids will surely enjoy.
Reading & Book Systems:
Interactive books have stayed on the favorite list of kids, especially of the toddlers. The exclusive range of interactive books with favorite cartoon brands and information to the surrounding and human body are the call of the hour! The books in this range spark interest in reading and aid in improved vocabulary and spelling skills in kids.
The book systems are uniquely designed, interactive learning systems that are attractive and eye-catchy for the tiny inventors. These are fun-filled solutions to creative learning.
The LeapFrog learning toys:
Encourage Infants to explore their senses – The simple melodies with repetition with supporting key skill development, stimulate senses in infants.
Build a sense of independence in Toddlers – The little explorers can have fun alongside developing skills like vocabulary, numbers, shapes, colors, action/reaction, etc.
Excite Preschoolers with school-ready skills- the essential skills like socialization, emotional development, phonics, and counting are encouraged.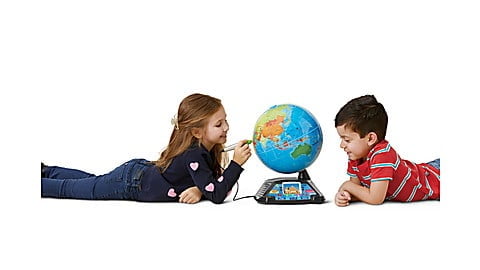 The most innovative toys ranging from my pal scout, busy learning bot to speak and learn puppy, and ABC phonics word builder, are explicitly devised solutions to engage kids and provide quality playtime to kids. These toys ensure fun with learning and super skill development techniques.
Popular Reviews of the LeapFrog Toys
Well, if you go and check the reviews, I would come straight that you will find both positive reviews and critical reviews on the varied products of LeapFrog connect. The point-blank review is to choose and experience the products. LeapFrog ensures fun-based learning, so there's absolutely no harm in trying it!


LeapFrog Connect Subscriptions
Anybody looking out to buy a subscription can choose from three plans, including a monthly plan, a 6-months plan, and a 12-months plan. LeapFrog offers additional free 2 months trial on signing-up and some discounts. Please do check the site for further information.
Where to Buy
These uniquely blended toys and inventions are easily available on Amazon, Walmart, and Target stores. You can also choose and order them from here.