Are you a pro photographer or just an amateur who has quite mastered the art of photography? No matter how good you are at it, you always want to produce your photos in front of the massive online audience. Why should you not? Whether be it your hobby or practising your photo skills, you can always earn a bit of cash from those photos and that too while sitting home. Sell your photos on various stock photo sites on the internet and earn some extra cash in no time.
So, what are these stock photo sites?
You sign up for a stock photo site by agreeing their terms and conditions which is a must-read before starting to sell your photos. They work in a very simple process.
You only have to upload your photo to those sites to offer them to the mass audience. There,  customers will visit who needs imagery. If they choose your photo, the site sells the photo to them by licensing them. For the payment they receive from the customer, you will get a cut from it. In another way, the buyers only need to purchase the license so that they can use it under certain parameters, rather than having the copyright.
Like this, stock photo sites keep huge libraries of photos. By using the stock photo sites, you do not have to handle the sales and commissions. The sale price of each photo on these photo stock sites is based on the number of times it has been downloaded by customers.
What are the different stock photo sites available that are best to use?
There are a number of stock photo sites available on the internet, and each of them is distinguished from the others by comparing their loyalty rates, popularity among customers and sometimes for offering something different from the rest of the sites.
So here are the top 12 most profitable places to sell your photos online.
Alamy
Alamy is favoured among its users for it has got a huge photo library containing more than 60 million photos and videos for sale. The reason for which Alamy is very favoured among its users is that it offers a straight 50% royalty payment on each of the photos sold. Adding to that, the website also allows photographers to sell their photos in other places for they do not demand exclusivity.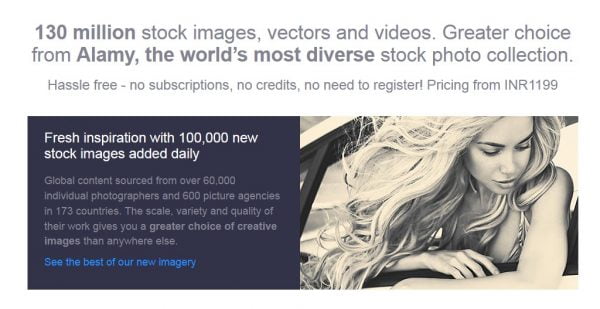 Alamy is noted for being the world's largest marketplace for stock photos.
2. Shutterstock
Shutterstock is the second in the list when it comes to the popularity of stock photo sites. Shutterstock is noted to have paid over $350 million to its contributors. The catch about the website is that customers can keep the copyright for their photos after uploading them to the marketplace. In such a way, depending on the size of the image, contributors can earn up to 30% of the sale price of your photos. The website maintains a balance between $0.25 and $28 per sale for the payout.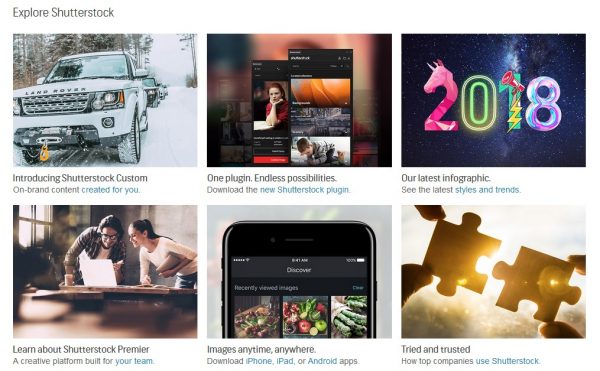 3. iStock Photo
iStock Photo is generally favoured by amateur photographers or the ones who have recently come into this selling of their art of photography. The most helpful factor behind using this stock photo site is that iStock Photo provides its contributors with forums and resources that will help the contributors to find contacts and flourish their sale of photographs. Most important of all, iStock Photo provides tutorials for contributors to understand the world of photo sales.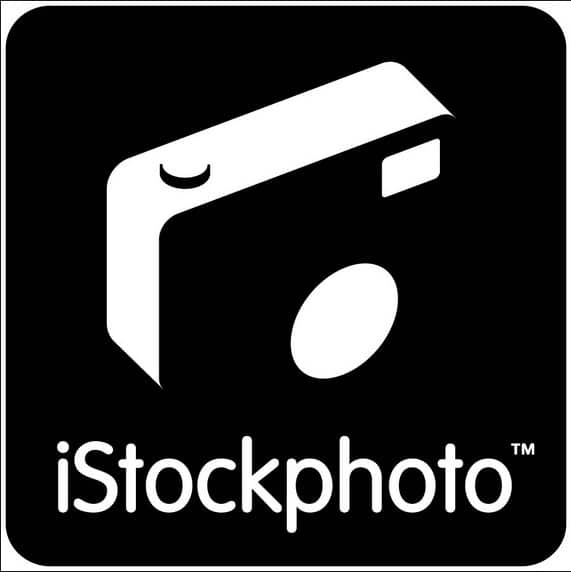 When it comes to iStock Photo in terms of standard royalty payout, at first it starts at 15% per download. But depending on the popularity of a photo, the rates can be increased to up to 45% per sale. The website will also offer 22-45% royalty rate in you choose to sell exclusively on iStock Photo.
4. PhotoShelter
The special feature of PhotoShelter is its ability to integrate into almost any website. This photography-oriented e-commerce platform offers its contributors with various features like the cloud storage of the photos, intuitive interface, user-friendly SEO and is integrated into several social media. For its ease of accessibility, PhotoShelter is highly preferred by both customers and contributors.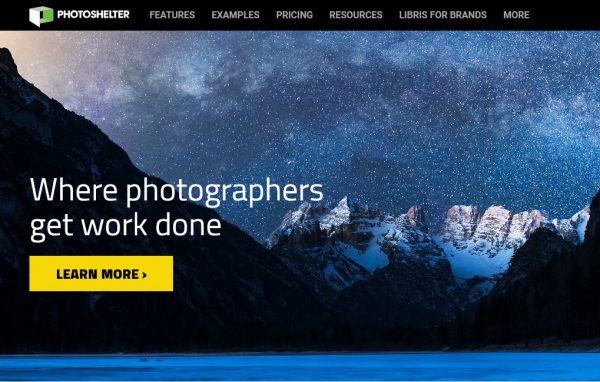 Also in PhotoShelter, the contributor can control how their photos can be displayed and do not have competition photographs displayed alongside.
Fotomoto and Pixpa are favoured alternatives for PhotoShutter to sell your photos.
5. Fotolia
Fotolia is noted for its high royalty offering that ranges from 20-46%. Fotolia belongs to Adobe and has got over 4 million buyers. The best part of the website is that the payments are directly credited to the contributors' bank account. Fotolia has been operational for the past 10 years and has got a huge collection of photos.

The recent updates make Fotolia integrate with several Adobe's packages such as Illustrator, Photoshop and also InDesign. Customers can buy the photos directly from within the Adobe Stock.
6. PhotoMoolah
PhotoMoolah is very much favoured by contributors for it allows contributors to submit relevant photos to different contests. For the winners, they can retain their rights and at the same time get paid. PhotoMoolah has still not been very much popular and thus the competition for the photos are less and that makes it ideal for aspiring photographers.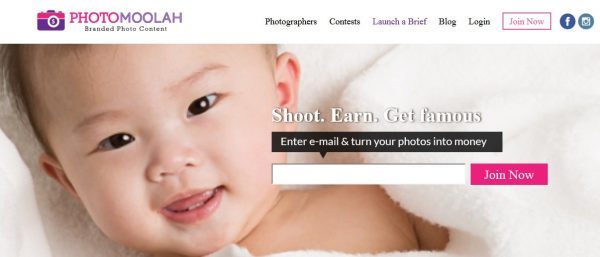 7. SmugMug
If someone wants to go for an alternative to PhotoShelter, they must try SmugMug. Like PhotoShelter, SmugMug Pro allows contributors to showcase their work on their massive customizable storefront and at the same time, they can manage their orders.

The noteworthy feature of SmugMug is that they offer prints, greetings cards and books created from the shots in their lab. Additional to that, contributors can create coupons and photo packages. Here on this website, contributors can make money up to 85% of the revenue.
8. Can Stock Photo
Selling photos in Can Stock Photo undergoes a simple process. Here, the contributors are allowed to upload and submit 3 photos at a time to the site's editor. Within 24 hours those photos undergo approval and then they get fit to display before the audience.

One important factor concerning the upload of photos is their metadata and keyword data. In Can Stock Photo, they are read automatically, saving time. For every sold photo, contributors get 50% in royalties. The withdrawals are done through Paypal account, once the minimum balance reaches $50 after you sell your photos in this website.
9. 123RF
The website has a huge collection of stock photos where the weekly upload counts to almost half a million. Depending on your level of contribution, the contributors can get 30%-60% payable royalties. In this website, the contributors can get higher payouts depending on the more number of photos they upload. The royalty payments depend on the number of photos one contributor uploads on the website.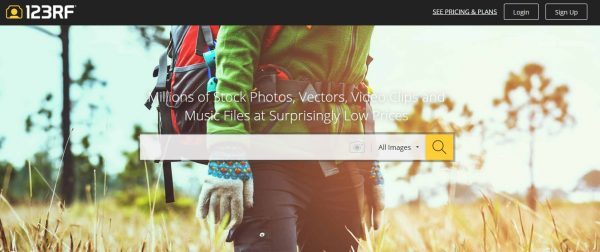 10. Dreamstime
Dreamstime has been in this market for long and it is very reputable for both the contributors and the customers. In the matter of uploading photos and displaying them before the audience, Dreamstime has very high standards where each photo goes under quality check based on its standard on technically, aesthetically and commercially.

The normal rates of royalty payments are between 25%-50%, but that can be increased to 60% if any contributor signs up for their exclusive contract.
11. FineArtAmerica
FineArtAmerica allows its contributors to sell your photos and portfolios and also can sell physical prints of your photos. Photos sold on FineArtAmerica can be a canvas print, metal print, acrylic print, poster, greetings or even framed print. For this, the order will be fulfilled by FineArtAmerica's own Print-On-Demand service.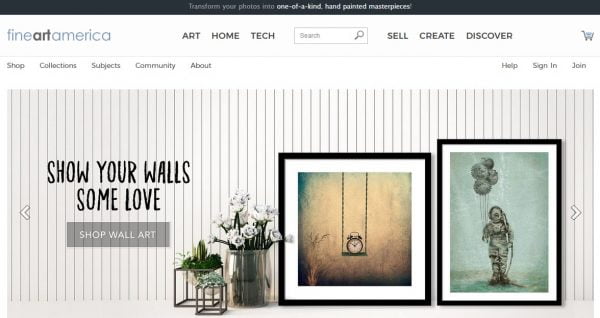 At first, the sales will be from free accounts but after a certain number of sales, the contributors have to sign up for the premium account.
12. Snapped4U
For photographers who are well into taking photos of events such as festivals, gigs, parties and weddings. Snapped4U is the best place for them. Once you upload your photo, the rest of the process that includes processing, printing, and postage will completely be handled by the website itself.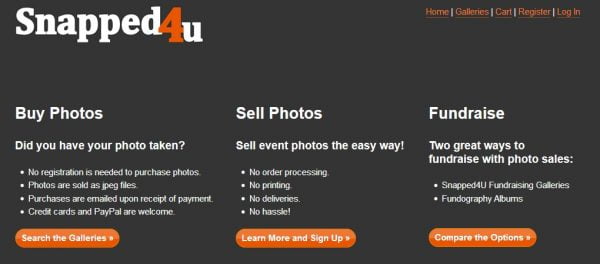 If any of your photos sold through Snapped4U at more than $5, the website will charge a 10% commission.
Take your passion for photography to a next level ad while doing so, earn some cash too. Check out the stock photo sites available on the internet to sell your photos and have fun with your photography skills.