Adobe has recently unveiled a brand new stuff called "Adobe Creative Cloud", a creative suite for the creative mind inside you that make you think beyond desktop apps and move towards cloud technology. 
What exactly is Adobe Creative Cloud?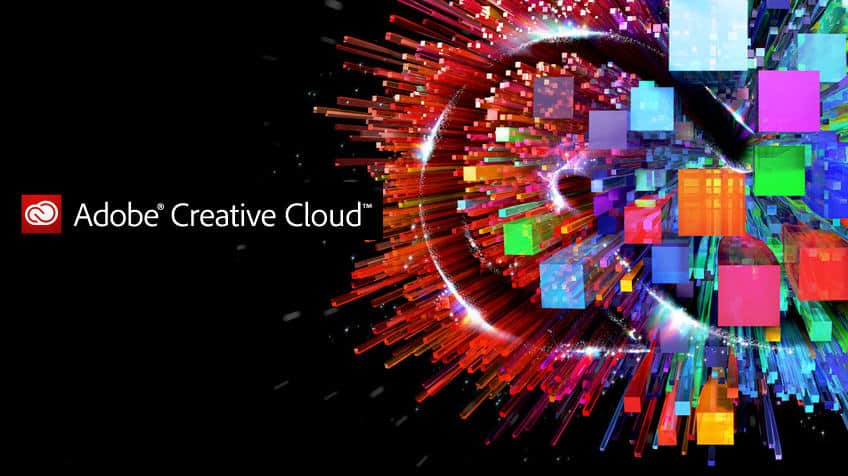 Adobe creative cloud is a cloud suite that includes Adobe's creative tools and edge tools including Photoshop, Illustrator, InDesign, DreamWeaver, After Effects, Adobe Premiere, Adobe Muse, Edge Animate, Edge Web Fonts and Edge Code etc. Adobe creative cloud comes with annual membership option which has to be paid monthly.
Once you subscribe to Adobe creative cloud, you can download creative cloud apps such as Photoshop cc, Illustrator cc, InDesign cc, DreamWeaver cc and other available apps to your PC and get started with your work as soon as you activate the license. You don't need internet connection once you activate the license as you work with local copy of creative clouds apps, but these apps validates the license  every 30 days which requires internet connection. You can keep track of all your files along with the tools and services from centralized dashboard.
Why Go for Creative Cloud Apps?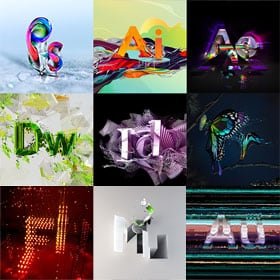 All the creative cloud apps including Photoshop CC, Dreamweaver CC and Illustrator CC are rebuilt from the ground with brand new features and co-ordination between each tools. In Adobe creative cloud you will be given access to all creative cloud tools and services, you will also be notified when Adobe releases new versions of subscribed tools.
Let's have a look some new features of major creative cloud apps.
Photoshop CC
One of our favorite tool Photoshop has got many cool new features, here are some notable features added to Photoshop CC, images can now be sharpened with Smart Sharpen option which results in level best clarity, minimize noise and also adds natural touch. Intelligent upsampling enlarges low resolution images without any loss of quality. Camera shake reduction feature helps to reduce blurriness of photo due to shaking of camera. Along with this you can now share your work from Photoshop CC to Behance to get valuable feedback by creative community.
Illustrator CC
Illustrator CC has got major updates, the new Touch Type tool let you manipulate individual letters of a word, you can also paint with brush created from a photos. The all new Illustrator CC has a powerful font search tool, multiple file importer, CSS extraction, Behance Integration and many other useful features to play with.
Dreamweaver CC
Dreamweaver CC comes the awesome fine tuned features that makes it easy to create the website that works on all kind of devices including PC, tablet and smartphone. With Dreamweaver CC you can instantly see the preview of applied CSS effect, utilize Adobe Edge web fonts with Dreamweaver, import animations created in Adobe Edge Animate CC. One more cool thing is that now you can use jQuery UI widgets such as button, slider, autocomplete and progressbar without manually adding any javascript files.
Flash CC
Flash CC is now faster than ever before as it uses  64-bit architecture, additionally it includes high definition export feature so that you can show off your animations without any loss of quality. With Flash CC now you can also export your work as HTML5 to ensure great compatibility for all modern devices including Apple. Apart from these stunning features Flash CC comes with easy to use user interface, testing your swf movies via USB and robust actionscript editor.
Benefits of Adobe Creative Cloud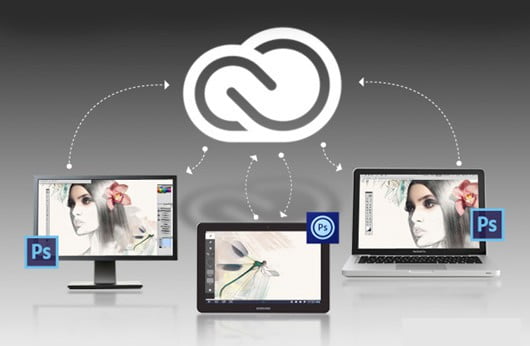 Adobe creative cloud let you access your files anywhere and from any device, no matter whether is it a PC or tablet.
With the new creative cloud apps you can create the websites or interactive web animations that works on any device including all desktop browsers, iOS, Android smartphones and tablets.
You can work on your files and save back them in your cloud storage that comes with your subscription.
You get 20 GB of cloud storage to store and collaborate your files with other. If you have subscribed to creative cloud team plan then you will be provided with 100 GB cloud storage.
In creative cloud you will also have access to informative video tutorials from professionals.
You will get access to download the latest product updates instantly
Creative cloud membership also includes the stunning features of Behance and ProSite where you can create customizable professional portfolio with your URL.
Adobe creative cloud is offered in more than 15 languages