We live in an age where we are blown away by new technological advancements on a daily basis. We see new startups in the digital and tech space, the rise of robotics, and innovations in almost every sector from healthcare to education.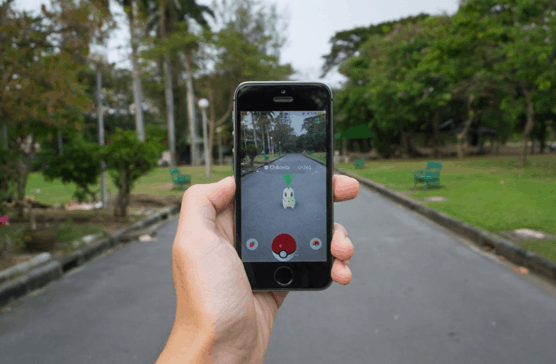 There are many technologies that have shown huge potential, one of which is augmented reality (AR).
AR is used to superimpose a digital object onto the real physical space. One of the most popular examples of this is the game Pokémon GO, in which the players have to locate and catch as many Pokémon as they can. These friendly creatures are projected on the actual physical landscape with the help of AR technology.
Even though AR is quite old, there is still a lot to be done to take it to the next level. For instance, the following are some of the most exciting AR apps that must be developed ASAP:
1. AR Concerts
We have AR-enabled GPS apps, fashion apps, etc. However, no one has worked on an AR concert app, even though there is no reason why it wouldn't be a hit.
Just think about the numerous possibilities AR can have when it's combined with live music. You could enjoy one of the concerts of Imagine Dragons by singing along to their tracks as the lyrics fly in the air. Or you can bring the concert to your own house! Then there is a whole concept of AR karaoke. Needless to say, with AR, music will never be the same again!
2. Background Check Service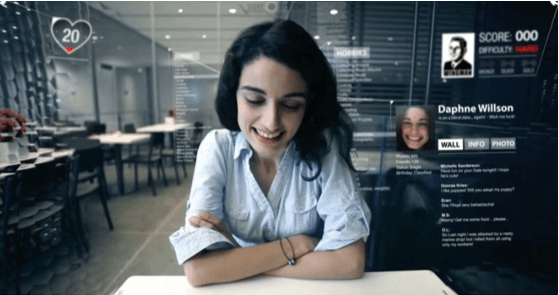 User identification is easily one of the most naturally fitting areas for AR. Imagine an app that allows you to learn everything you need to know about a person by simply looking at them through your phone's camera. Their details- date of birth, occupation, education, criminal records, contact information, etc. all hovering right beside them.
AR-based background check service can take dating, recruitment, etc. to the next level. Unfortunately, we would need to wait for a while before something like Background check service is actually created. That said, there are actually such services available today. Only they are not backed by AR yet. One we've used in the past, with the very appropriate name TruthFinder. You can read more in this in-depth TruthFinder review.
3. Urban Exploration
Travelling to new places helps to learn about different cultures, meet new people, and try a new cuisine, etc. It's always fun, there are no two ways about it. However, a lot of times, navigation and exploration can be a challenge. This is especially true when you are in a different country where the locals don't speak your language. This problem can be easily solved with an app that offers AR-enabled urban navigation features.
By combining GPS navigation with AR, you can see directions on the roads pointing you where to go, restaurants and hotels with their ratings right above them for you to make informed choices rather easily. You can explore all the beautiful and interesting places in different cities without depending on others. Plus, travelling could be a lot safer and comfortable this way.
4. Zombie Attack
We know that virtual reality is super fun. There is Sony PS4 with huge support for VR through games like Resident Evil 7, Wayward Sky, etc. and then there are new standalone headsets like Huawei V2 (which the company claims can provide an IMAX-like virtual video experience). However, experts and gamers have found that VR games can often cause motion sickness and nausea, etc. and perhaps we are not 100% ready yet. However, augmented reality games can be a great alternative. For instance, wouldn't it be fun to have a zombie attack game that would put virtual zombies in the real world?
There are many ways an AR zombie game can be created. For instance, you can even get different kinds of weapons/upgrades on the road as you try to run away from the zombies and attack to survive. You can also be made to stuck inside your house as a sea of zombies surround your place outside!
5. VR Sports
If you are a true sports fan and love technology, then there is a good chance that you thought about an AR app for sports matches, at least once.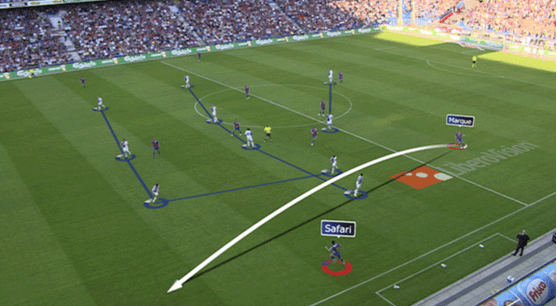 An AR sports app can take sports entertainment to a whole new level. You can wear an AR headgear (something like Google Glass), and get a slew of details and data about the match that's being played on the field right in front of you. You can track the projectiles, the distance between the players, the speed at which the ball is being kicked, and more! It would be a sight to see, to say the least.