Mac's are the most efficient and reliable operating system. It is a widely reputed OS and seldom has system failures. But a machine is after all a machine and any system or OS failure can give the biggest glitch of your life if you haven't backed up your data.
That's where Time Machine comes for your rescue. To save you from those mishaps, set up Time Machine backup on your Mac. It is a worthwhile course to do, which you realize once you get to restore your entire hard disk data restored afresh like before after any recent hard drive failure or data loss.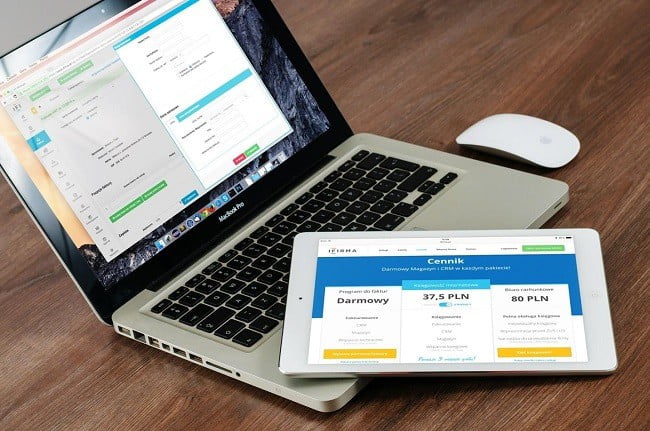 Such an incident happened with me few days ago with my MacBook Air. Just when I was on the course of upgrading to the El Capitan and restoring my all old files, I just happened to see that a new application "Photos"in El Capitan and no iPhoto.
The challenge before me was to restore my iPhoto library on El Capitan.  I couldn't find my old iPhoto library list, although I got to see the iphoto app along with the Photos app.
So in a nutshell, I concluded that I lost all of my Old Photos and was not able to recover from Time machine as well.
But thankfully, with the help of a little research online, I founded the solution to the problem.
How did I recover my iPhoto library photos?
I went to Photo folder and then to the location of the original iPhoto library.
I selected 'Open With' and chose Photos (not iPhoto).
A window appeared stating 'Preparing Library'.
I got my old iPhoto library back with Photos with all the old pictures.
After then whenever I opened iPhoto, it gave me a message that the library had been migrated to Photos and that iPhoto would be read only.
However, there are still few other methods as well to look out for depending on the Photo loss Situation
We all know one of the most basic and easiest way to look for your lost photos is open iPhoto trash or Trash on your Mac.  You can select your "iPhoto Library" and restore it back from here. You will get back your deleted photos back. However, there is no use in looking in Trash if that folder is already empty.
If you cannot find the files in trash, then the next place to look is spotlight located at the top right corner of the menu bar. You can search with the library file or the default name iPhoto Library. You can also search by "iPhoto Library" through all the folders and drives of your system.
Load the finder application. You can find a square with a smiling in your dock.
Open a search window from the file menu
The first dropdown is named Kind, and then select the file size from menu.
Change the second drop down menu option to "greater than".
The next box would be an open square box for the size of file. The size would depend on the number of photos that have been saved in the library file. You can try 5 for medium or if you had many photos or videos you can even try 10.
The next dropdown would have KB (Kilobytes) you need to change that to GB (Gigabytes).
When you click on search, it will search and show all the files which are above the specified file size. You can locate your file from the displayed file list.
Note: iPhoto 9.6.1 is the only version which is compatible with El Capitan. But since it is not a free update, iPhoto 8.1.2 cannot be updated to iPhoto 9.6.1.
It is recommended to run all the repairs – repair permissions, repair library, to make sure that the iPhoto library has no issues.  But before you go to repair it, keep a backup copy of the iPhoto Library. This is essential since you can easily restore the original library, if the repair should go wrong.
It is better to do this exercise before upgrading your iPhoto Library.  It needs to be done before you upgrade the system, because it will be impossible to rollback after the upgrade, if you find any issues later on with the library.
If iPhoto Library is stored on an external drive, move it to a drive that is formatted.
If after applying all the methods, your photos couldn't be recovered and you have no backup then, better use third Party photo recovery software. Read more at retrievephotos.com
Stellar Phoenix Photo Recovery Software is the solution for you.  This is one of the best Photo Recovery Software which facilitates you to retrieve iPhoto photos which are lost.  The software comprises of a very user-friendly interface and powerful recovery engine. Apart from all this, you can also recover video and audio files, from your Mac.
About the Guest Author:
Sumona is a technical blogger and writer. She has over 2 year experience in Photo Recovery technology. On her free time she writes about technical tips and tutorials.