If you are looking for background music for your videos, or for your upcoming presentation or youtube video, or you want to add some funky sound effects in the game you are working on, creative commons music websites are the best solution. In these websites, you will find creative commons licensed music for free and you can use it for your commercial and non-commercial use. These music compositions are written, produced and shared by many music community for everyone to use.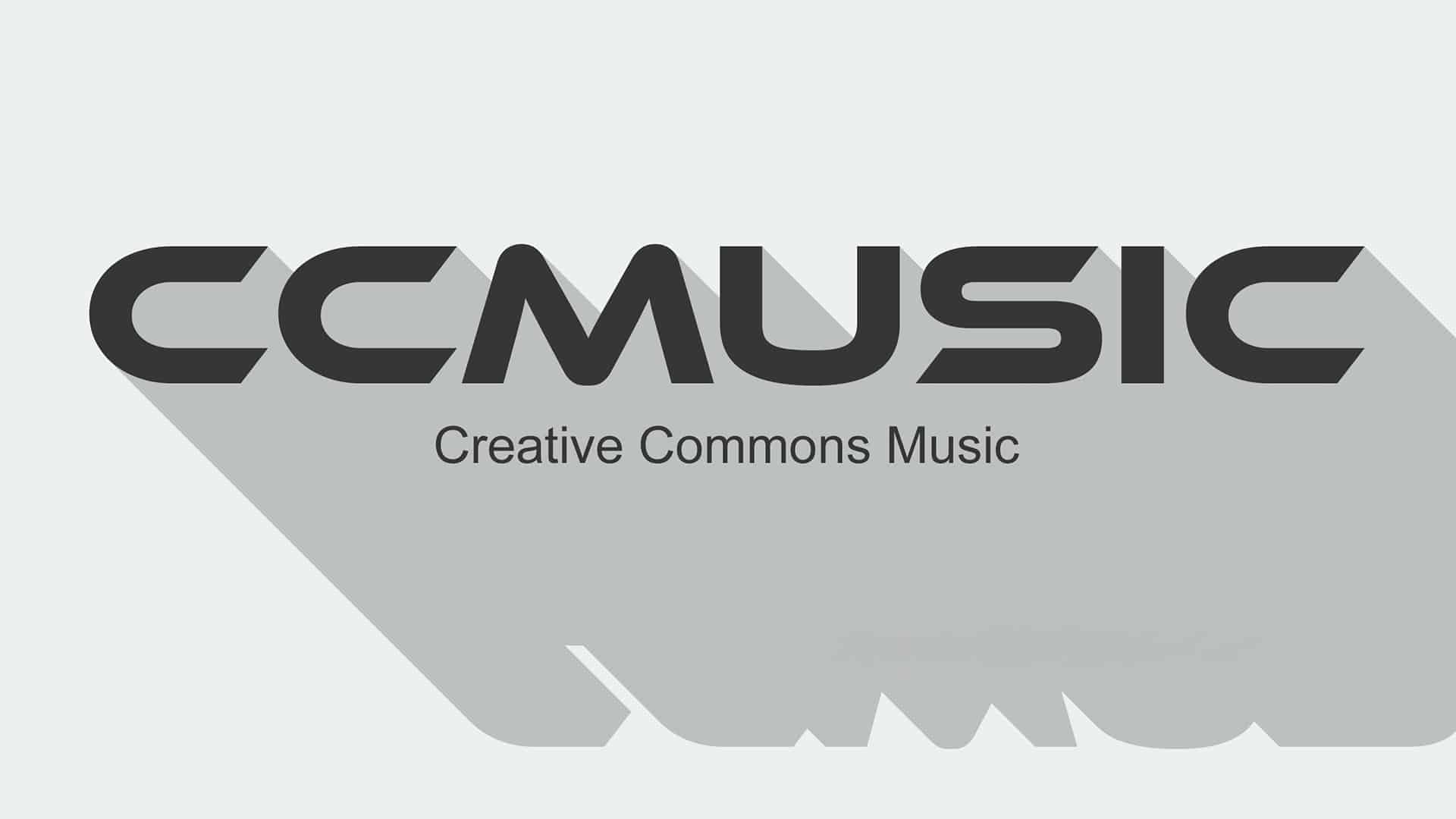 The music producers don't charge anything and let other people use it for their videos, multimedia productions. They need credit from the people who use their music for their own projects. There are a lot of websites where you can find and use creative commons music in your own projects for free as long as you give proper credit to the owner of the music composition and follow the rule attribution rules mentioned in the terms of the license. So let's talk about the Best Creative Commons Music Websites.
12 Best Websites To Download Creative Commons Music For Free.
1. SoundCloud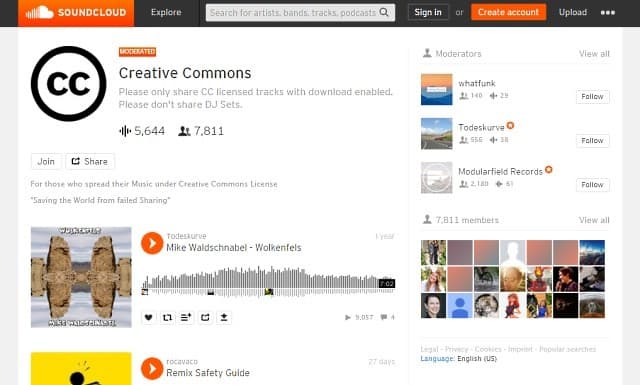 SoundCloud is the largest music sharing website where most of the famous artists share their music. It has a huge collection of all kind of musical composition like audio tracks, podcasts, full albums, and much more. The music lovers find it very awesome website to get their favorite music online and a lot of musical composers find it very useful to make their music popular as it used by millions of people every day.
Almost all the Creative Commons Music files are downloadable on SoundCloud and you can find license and attribution details along with them which you have to follow to use that music. To get awesome creative commons music, search for "creative commons music" on the website and you will find a bunch of creative commons musical compositions. You can also get iOS and Android app for SoundCloud.
2. Jamendo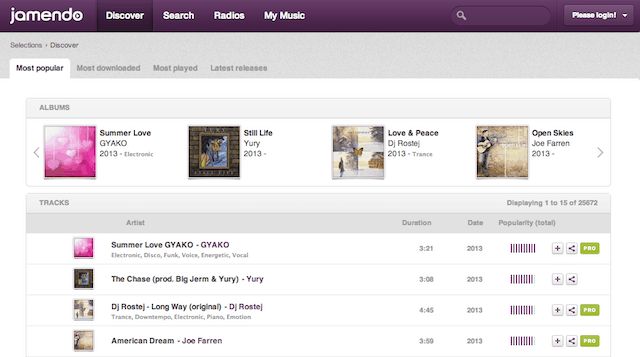 Jamendo is another best platform to get Creative Commons Music with more than 400,000 audio files from different languages and countries. Not all the audio files are licensed under creative commons, still, there are so many music compositions which are licensed under creative commons. Its advanced search feature will let you search for music files which you are looking for. You can also to radio on this website.
Jamendo has a bunch of musical stuff from instrumental tracks to background music, podcasts to full albums. Generally, all the creative commons music files are free to use, but if you want to use it for your commercial projects, you have to acquire a Jamendo license.
3. Free Music Archive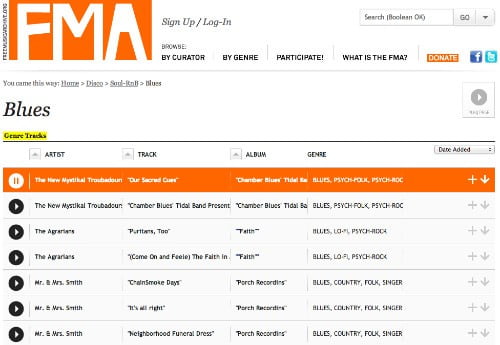 Free Music Archive is another creative commons music portal for those who are on the hunt for decent music which licensed under creative commons. As the name indicates, this website lets you download music files which are licensed under Creative Commons. It is not less than an awesome music station. You can browse a wide selection of high-quality, legal audio clips, you can add them into your music player and you can download your favorite clips without registering for an account.
Free Music Archive has an advanced search tool through which you can search for the music you are looking for. It will filter the search results based on a variety of parameters like song title, album, duration, genre, and Creative Commons License. You can find musical compositions which are spread across a board spectrum of genres such as Historic, Electronic, Pop, Spoken, and Jazz.
4. ccMixter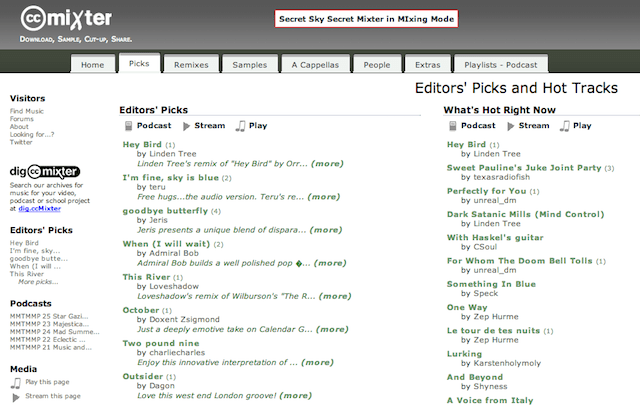 ccMixter is another major Creative Commons library which cannot be missed. The music from this site can be easily downloaded and shared with anyone, anywhere and anytime. The music files uploaded here are mostly used for remixes on Dj and are uploaded by the artists who collaborates with other artists to create mashups of their creations.
All the mashups, remixes uploaded on ccMixter are licensed under Creative Commons and can be downloaded for free. The users and use these files in their projects for free until they follow the proper attributions which the music owners provide. There is a sub-section of this website, dig.ccMixter  This section mainly focuses on the Creative Commons library and users can find music here. Its advanced search tool lets the users search for the music they are looking for.
5. Freesound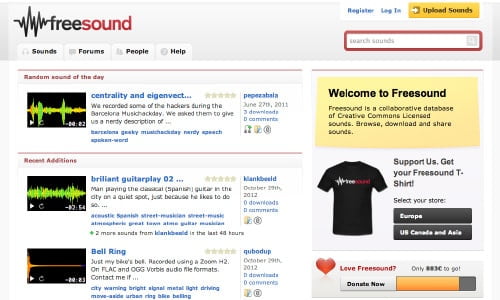 Freesound is a collaborative platform Creative Common soundtracks such as complete background tracks, specialized sound effects, ambient noises, instrumental music, synthesized music and much more. The users need to register for an account if they want to download and upload their own created cc music.
The search tool is even more simple to use and you can look for your cc music without any trouble. Like if you will type "animal like" in the search bar, it will show all the music clips which match the animal sounds. The users can filter their search results on the basis of tags, duration, song title etc. All the music files will contain the basic information like Creative Common license attributes, duration of the music, bit-rate and file type.
6. Vimeo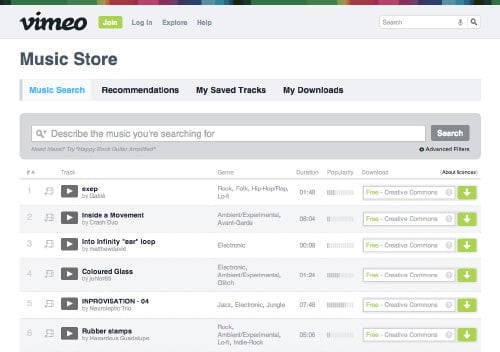 Vimeo is a video sharing as well as the creative commons music sharing website with a dedicated user base. Users can download creative commons sound files with a collection of musical compositions for free as long as they give proper credit to the owner of the music according to the attributes given with the music file.
The users can search for their music very easily. All they have to do is to search for "Creative Commons Music". There are a bunch of music and video files to download and use it for their own project. All the file will contain license details and attributions which the users need to follow to use it for their commercial use.
7. Internet Archive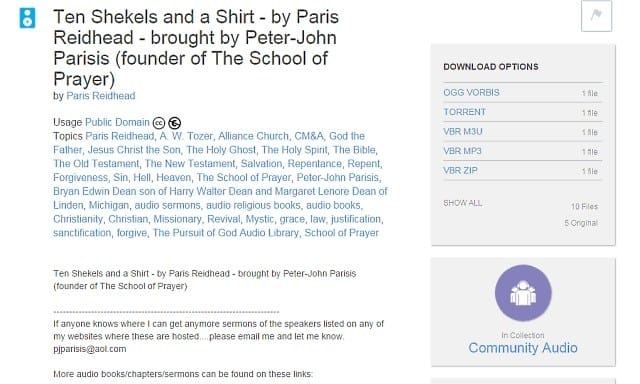 Internet Archive not only contains the Creative common library, but it is also the biggest digital collection of software applications, books, movies and music with over 450 billion web pages. The "Community Audio" has a huge collection of audio files, covering genres and types such as experimental hip-hop, jazz, spoken word, and much other stuff like that. You will get all the information of the music files like duration, file type, Creative Commons Attribution License, publishing date etc.
8. Bandcamp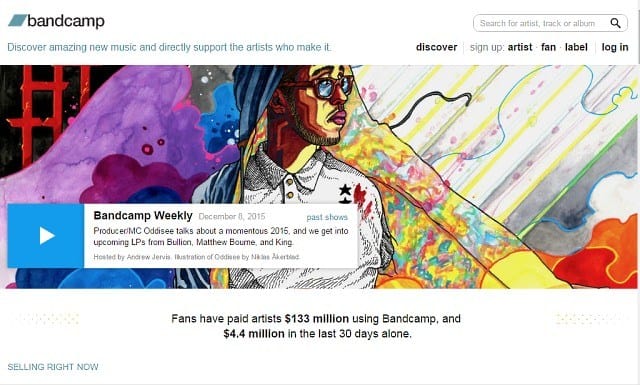 Bandcamp is another portal which allows the artists to upload their composed music under the Creative Commons License. There is a huge collection of Creative Commons sounds which can be searched by the users based on parameters like duration, file type, Creative Commons License. Generally, it is intended as a platform for emerging artists for promoting their music.
The artists can upload their musical compositions, songs, albums and can give proper Creative Commons License details at the bottom of their individual information pages. The users can use that music for their own use by giving proper credits and following the attributions.
9. Freeplay Music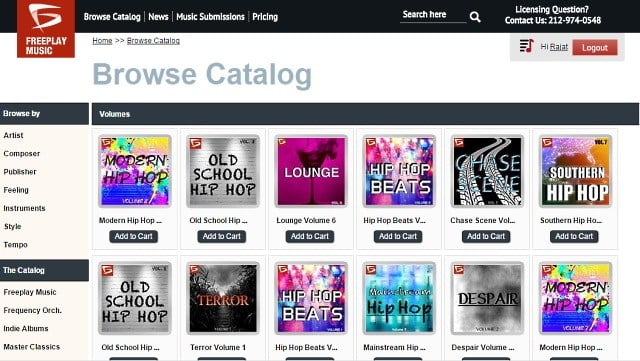 Freeplay Music is another best platform for the ones who are looking for awesome music for their YouTube videos. It has more than 15,000 music compositions and its vast catalog consists of stuff including genres and themes such as suspense, modern hip-hop, lounge, terror, despair and much more. The users can search the music files based on parameters like style, feeling, tempo, instruments, artist etc.
There are a bunch of music files with different types license types which users can download for free. The users need to follow license details for using it for their own use. Once the users create an account on Freeplay Music, they can download and upload music files freely.
10. Musopen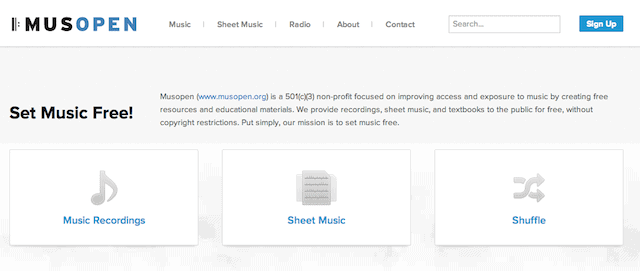 Musopen is a non-profit music website which is open to anyone. There is a huge collection of instrumental music from instruments like violin, violas, cellos, combinations of instruments. Their main focus is to set music free for everyone and give access and exposure to music by creating free resources and educational materials. It has a rich collection of sheet music, musical recordings, and the textbooks, including the works of famous music composers such as Beethoven, Bach, and Mozart.
The users can find music by filtering through parameters like composer name, musical instrument, duration or can directly search Musopen's catalog. The users can download free music from Creative Commons library by registering for an account. There is a restriction of 5 downloads per day per account. There is also a paid version in the account where you can download unlimited high-quality music without any restriction.
11. iBeat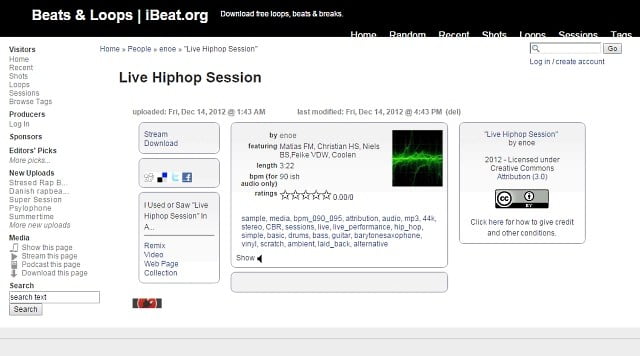 iBeat is a platform with a rich collection of DJ sounds such as sound loops, beats, hip-hop beats, rock beats. It is one of the most loved websites by DJ lovers. You can search and download from a wide database of genres like acoustic or electronic beats which are Creative Commons Licensed. The attributions and Creative Commons License details can be found musical piece's information page which the user need to follow for using the music.
The browsing of music files is very easy as the there are sub-sections on the left side of the homepage like Loops, Shots which makes the searching easy. The music files can be downloaded in different formats such as MP3, WAV etc.
12. Bensound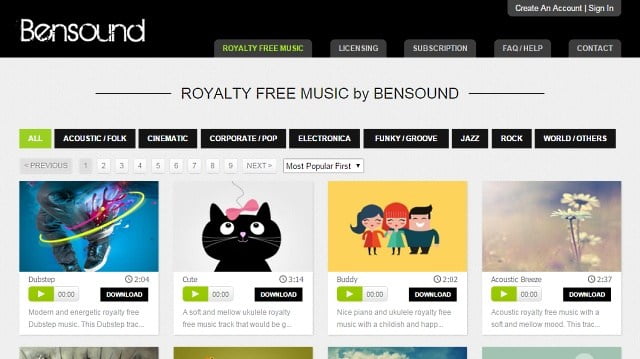 Bensound has about everything if you are looking music in your upcoming animated short video, next commercial or anything like that. The homepage is consists of different varieties of genres and free musical clips. The users can go to the genre tabs for more granular search. As the musical compositions are Licensed under Creative Commons, the users can use it freely just by giving proper credits to the owner.