Back in the 90s, Super Nintendo was a booming success and immensely popular SNES Emulators. It may be decades old, but it even now boasts a few of the most amazing video games of all the time. And, you might be missing some of these old games like Super Mario and Donkey Kong. Playing these classic games again is possible if you get your hands on the right emulator.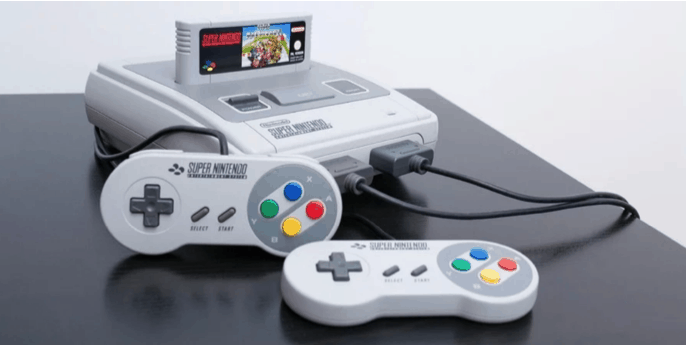 If you are one of those who are interested in getting the ultimate retro gaming experience, here is a list of the 10 best SNES emulators for windows 10, macOS and Android devices that are worth trying.
Best SNES emulators for Windows 10, macOS and Android:
HIGAN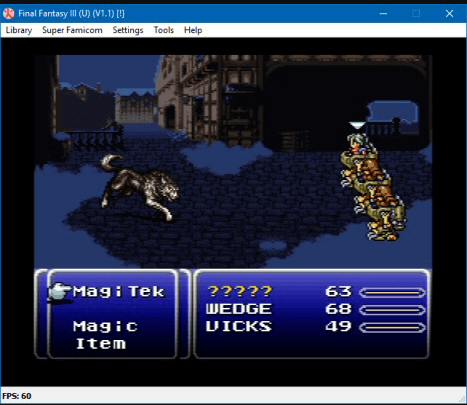 Supports -Windows and macOS
Higan, created by Byuu is the latest version of the best SNES emulator for windows 10 that you can get out there. The current version can run 12 different systems including Game Boy, Game Boy Color, Game Boy Advance, Nintendo Famicom, Nintendo Super Famicom, NEC PC Engine, NEC SuperGrafx, Sega Master System, Sega Game Gear, Sega Mega Drive, Bandai WonderSwan, and Bandai WonderSwan Color.
During the late 90s, the development of most of the Best SNES emulators began, however, these emulators focussed on High-Level Emulation rather than accuracy in best SNES emulator due to the lack of computers at that time. HLE tries to simulate the response of a system only which usually resulted in some games not working at all.
When Higan was developed, it focussed on rendering the original code of the games as accurately as it could be. With such perfect accuracy, gamers get an experience which is as good as they can have on the console.
Even though Higan still hasn't got the 100% accuracy, but it is capable of running on every commercial SNES title that you can think of. You should give it a try if you are seeking for the best snes emulator and most accurate gaming experience.
SNES9X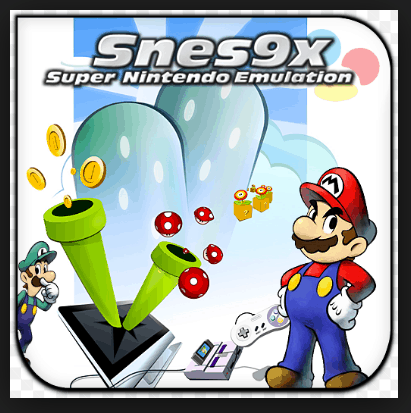 Supports- Windows and macOS
One of the oldest and best SNES emulator for windows 10, SNES9X easily beats a lot of its competitors when it comes to features and game emulation. Developed in 1977 by Gray Henderson and Jeremy Koot, this emulator was a combination of two earliest emulators- SNES96 and SNES97. This best SNES emulator for windows 10 and macOS is currently being maintained by developer OV2.
SNES9X is light on system requirements and supports jailbroken iOS devices, Android, Nintendo 3DS, and more. It doesn't need any specific adjustments and you can launch the games immediately post the first extraction. You can easily run any SNES title without any errors, even if you are using dated hardware.
However, as it is dependent on Direct X, it cannot be downloaded. You will need to install Direct X first in order to make Snes9X work. The good things are that the Direct X library add on more unique features such as support for game cheats, ability to save game states, external gamepad support, and more.
ZSNES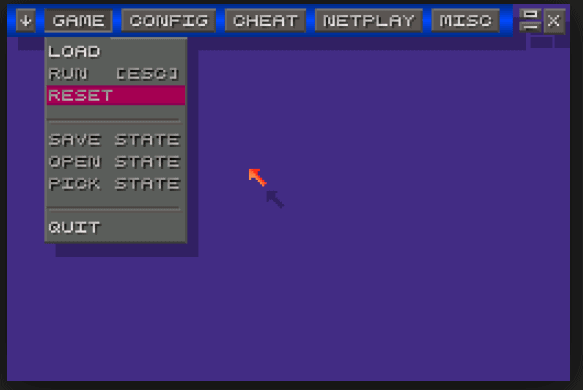 Supports-Windows
ZSNES was developed back in 1997 and even though it is counted among the least accurate but best SNES emulator for Windows 10, still it is used widely. You can use ZSNES to run the most popular SNES games pretty easily, but the execution can be dreadful at times.
This best snes emulator for Windows 10 offers various features including filters to improve the video output and a recently played list which shows the last ten games that you have played on the emulator. What makes ZSNES stand apart from other emulators is that it can run on a turnip. With an amazing low overhead, this emulator is the ideal choice if you are stuck with a very old Windows version.
RetroArch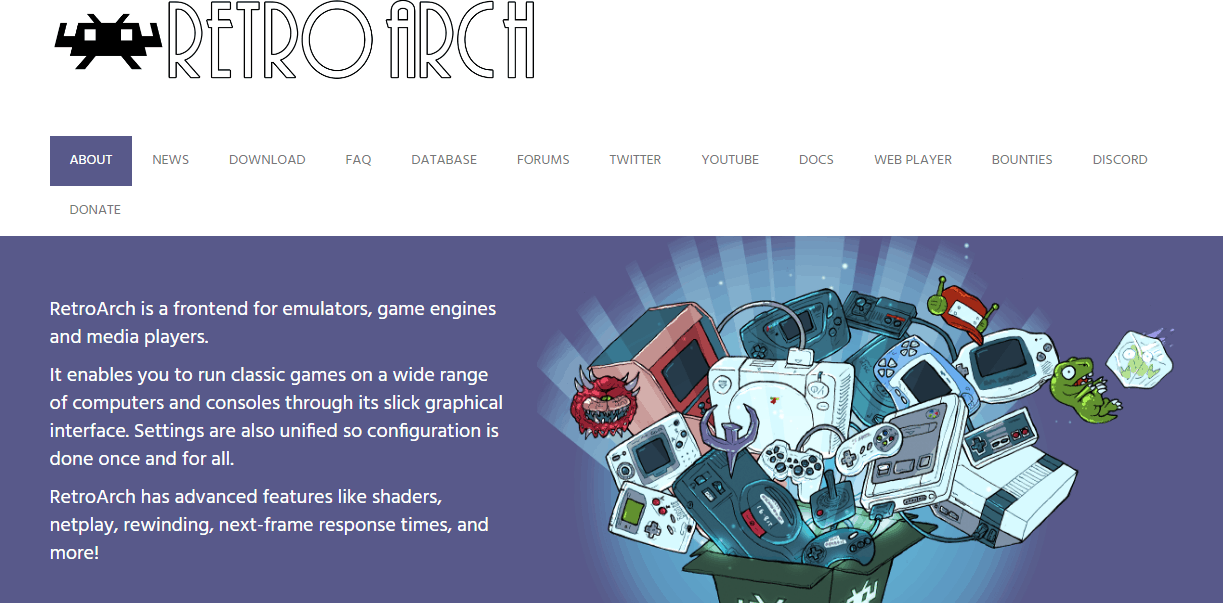 Supports- Windows, macOS, Android, Linux, and Web
RetroArch is a unique and one of the best SNES emulator for android and windows 10 which supports a wide range of systems. This made it a popular choice among game lovers who wanted to try all varieties of games and get the most out of an emulator. It is free to use, open-source engine which pulls in other open-source emulators. It supports a variety of controllers and you get advanced features such as fast-forwarding, rewinding, shaders, etc. Gamers get options for not only SNES, but also for NES, PlayStation, Sega Genesis, N64, GameCube, 3DS, and more. This best snes emulator for Windows 10 and android also allows you to record and stream your gameplay to YouTube and Twitch.tv.
There is a bit of learning curve in the application and you may have to read the wiki to find most of the troubleshooting answers. The emulator has a high compatibility rate and supports on-screen controls. You will not find any advertisements or bugs and it works decently on various smartphones and tablets.
BizHawk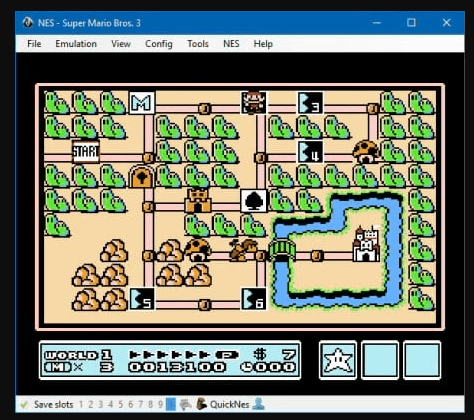 Supports- Windows
Designed predominantly around the production of Tool Assisted Speedruns, this is a multi-system emulator. Despite being designed specifically for TAS, BizHawk is an easy-to-use and best SNES emulator for windows 10 when it comes to casual gaming as well.
This best SNES emulator for windows 10 boasts several features including full-screen support, joypad support, auto fire controls, input display, RAM searching, Lua scripting, rewind, and more. Apart from SNES, BizHawk also supports games on various other platforms such as NES, Nintendo 64, Sega Genesis, PlayStation, etc.
OpenEmu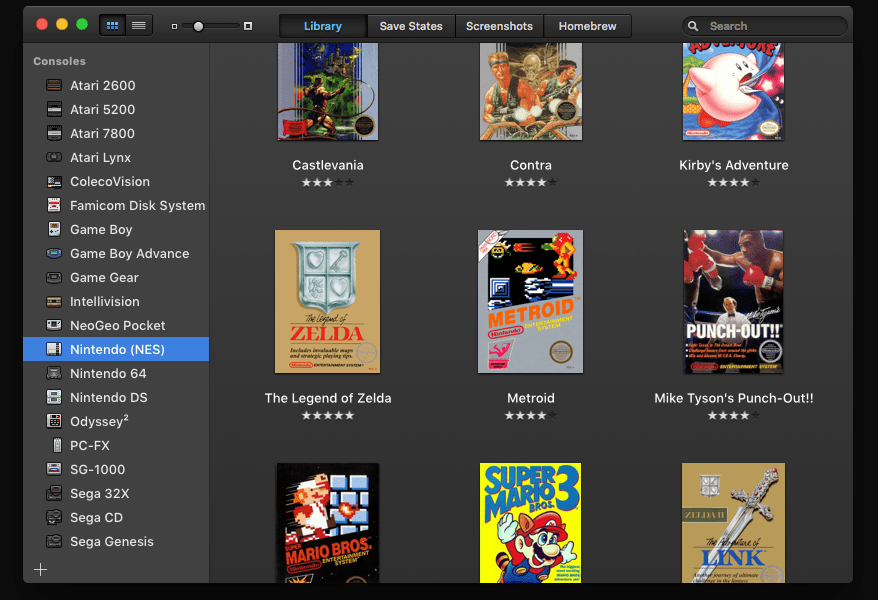 Supports- macOS
OpenEmu isn't a new name for all the emulation enthusiasts. Developed in 2007, it is an open source multi-system emulator developed for macOS, which provides plug-in interface to emulate various consoles. It can be more accurately described as a frontend for various other emulators. It offers 13 cores which support 12 systems including SNES, NES, Game, Boy, Game Boy Advance, Nintendo DS, Sega Master System, Sega Genesis, Sega Game Gear, Sega's 32X, Virtual Boy, the TurboGrafx-16 and the NeoGeo Pocket Color.
The user interface of OpenEmu best SNES emulator is pretty simple, you just need to drag and drop your ROM files to the window and the app will create their copies in the game library, organize them and download box art for the game automatically.
This best SNES emulator also offers various features including graphic filters for display enhancement, ability to play various ROMs at once, high-quality OpenGL scaling, save state support, ability to scan attached disks, full-screen support, and a lot more. One of the most amazing features of OpenEmu is how it organizes all the games in a unified game library. You will be able to create your unique collection from different consoles. It gets extremely easy to add, browse and, organize your games. With a compatible gamepad, you can get the best experience of your favourite games that you already own.

Nestopia UE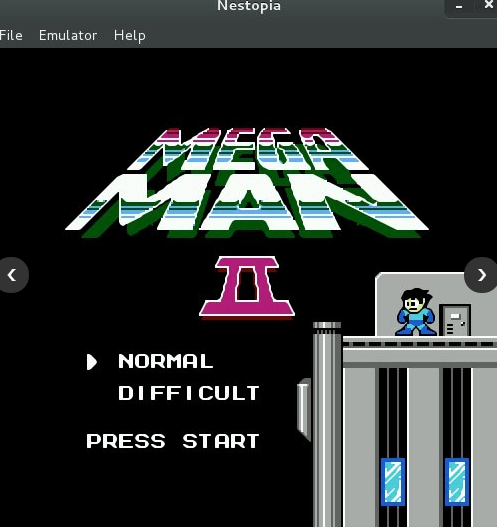 Supports- Windows and macOS
Even though more than a decade as passed since the development of Nestopia UE has stopped, but it is still counted as one of the best SNES emulators for windows 10 and macOS. Using RetroArch, as a front end user interface, you can download the Nestopia core to enjoy the official version of the emulator.
With a simple and user-friendly interface, Nestopia UE can be easily set up. This best SNES emulator offers various features like save state support, auto-detection of PAL and NTSC format games, multiline cheats support, option to select the favored console, audio filters, automatic soft-patching, etc.
John SNES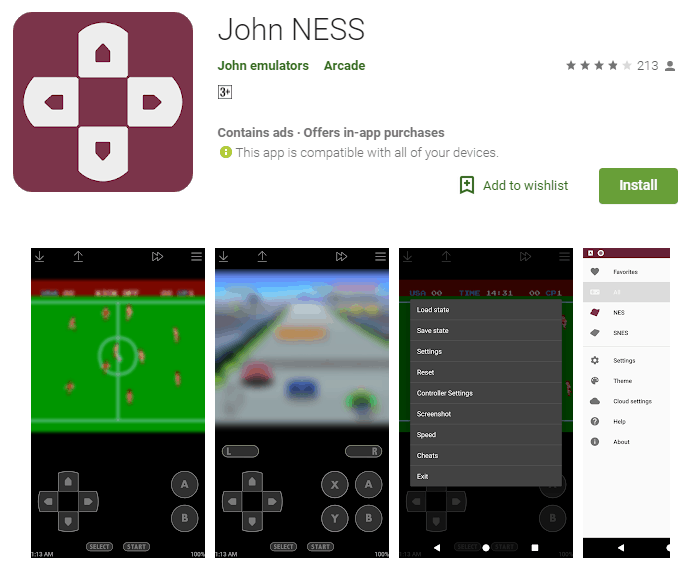 Supports-Android
One of the best SNES emulators for Android is John SNES. It allows you to play the entire catalogue of one of the best consoles of all the time. This best SNES emulators for Android has great compatibility and it doesn't take too much space in your smartphone. You can play many popular games like Super Mario World, Super Metroid, Zelda: A Link to the Past, Chrono Trigger, and more.
You can save the game whenever you want, customize the controls, and as the best SNES emulators for Android is compatible with Bluetooth, you can use your Android device as screen to play any game using other controls.
SuperRetro16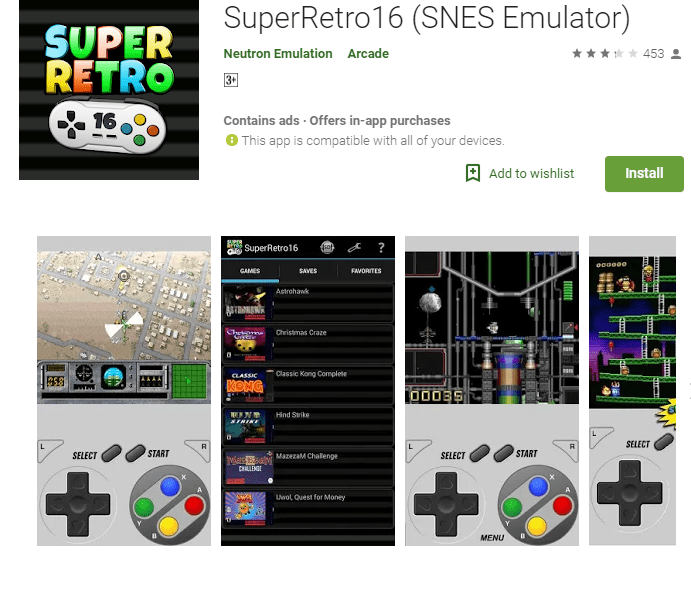 Supports-Android
Looking for SNES emulators android, SuperRetro16 is a complete and best SNES emulator for android with features that include cloud storage support, save/load states support, fast forwards, support for various types of controllers, etc. It is highly compatible with .smc, zip, fig, and 7z formats. It also offers possibilities such as an option to take screenshots, activate cheats and increase the speed of the games using turbo which comes handy while playing RPGs. While playing games, you get the option to see the Super Nintendo controls on the screen for better gameplay. This best SNES emulators for Android also offers visual enhancements to make games appear smoother and you can play in both horizontal and vertical modes. With so many features and possibilities, SuperRetro16 is indeed the most in-demand SNES emulator Android.
SNES9X EX+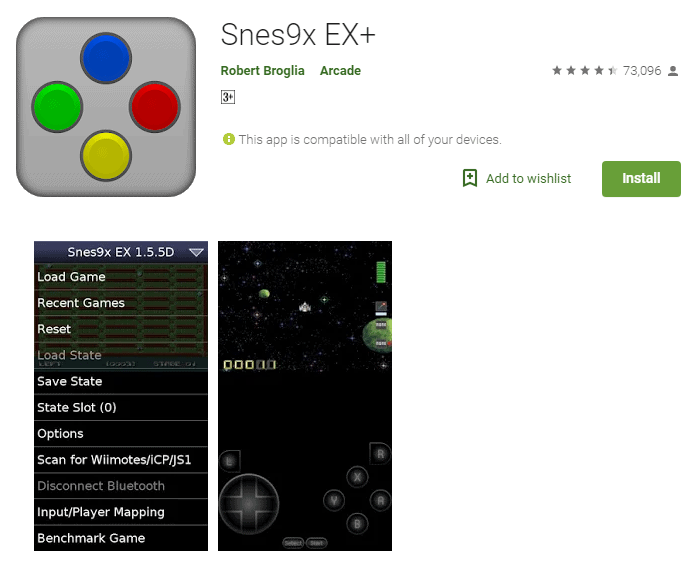 Supports-Android
SNES9 EX+ has been considered one of the best SNES emulators for Android since its release. It comes with all the basic features that you can find in most of the SNES emulator android including save state support, on-screen controls, support for .smc and zip files and gamepad support. The user interface has a conventional appeal, but it works decently on all the devices. On top of that it is completely free with no in-app purchases.

Wrapping up:
With the evolving world of video games, it is easy to move from one game to another. Many of the most popular releases of decades back cannot be played until you use an emulator. This guide on best SNES emulators for Android, Windows 10, macOS that will help you in getting started with the right emulator that matches your requirements.