Fiverr is an ultimate resource to buy or sell almost anything for as low as 5$. Here you can sell your skills or ideas with the niches including graphic, video, social marketing, travel, writing, advertising, programming, business and technology. There is no such a word as "unemployment" since the launch of Fiverr and many people buy or sell here just for fun. Even enterprise businesses hire their tasks on Fiverr. It is an easiest way to make money online using your skills with Fiverr.
Read our post Fiverr.com, a service where people buy and sell services for $5 for in-depth review of Fiverr.
New Withdrawal Method of Fiverr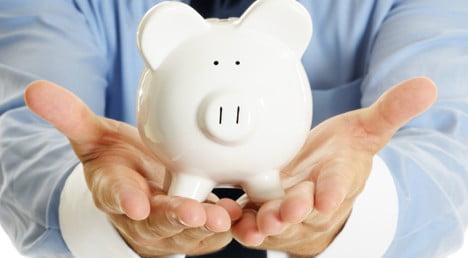 Fiverr which connects buyers and sellers has now come up with the new withdrawal method, this new Withdrawal Method of Fiverr allows sellers to withdraw their revenue using Local Bank Transfer. Earlier Fiverr used to support PayPal to withdraw the amount collected by selling gigs but now it has incorporated Bank Transfer which is a major change that helps Indian sellers to withdraw their money directly to their bank account.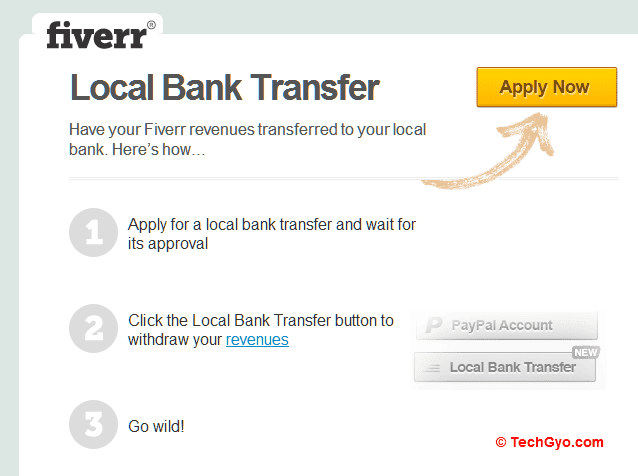 How Local Bank Transfer withdrawal Method of Fiverr helpful for Indians?
PayPal which is known as a safe and easiest method of online payment is always a most difficult method for Indian customers. PayPal changed its rules on 1 March 2011 as per the guidelines of Reserve Bank of India (RBI) that almost stopped buying online services.
Local bank transfer withdrawal method of Fiverr replaces PayPal and you can avoid the transaction charges of PayPal and saves your time as well, as you can directly withdraw your money to your bank account from Fiverr.
Fiverr allows you to withdraw your bucks using Payoneer Payment system which charges $5.95 as a transaction fee for each transfer. Fiverr says this feature will be available for all its users soon.