In today's day and age, Instagram is not merely restricted to social connections, because this social media platform is already a part of online marketing. The majority of businesses will succeed if they will use the right techniques and approaches in reaching their customers.
On the other hand, in this modern era, the use of different social media especially Instagram is very important and a must. This popular social media is being used by many users not only for communicating with their friends but to be acquainted with a certain service or brand as well.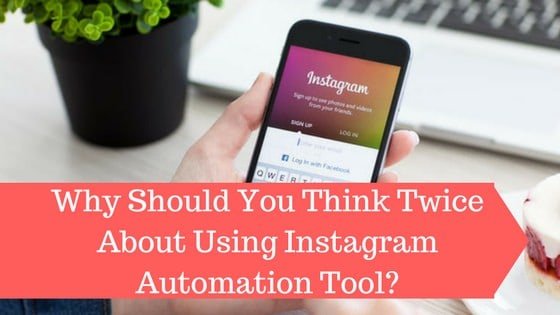 However, if you're a business who is seeking an excellent way to become popular in the market, then use Instagram as part of your business. You can advertise your products or services on Instagram by adding advertisements or backlinks, though you need a lot of time to accomplish this task. And since it is really time-consuming, the majority of businesses are fluctuating to automation tool or bots.
A RapidBot which is a best Instagram Bot sounds like a good answer. As what we have mentioned above, this tool can help business from promoting their brands to increasing number of relevant and real followers. It also reaches new consumers with a set of rules that target Instagram users using standard follows likes and comments.
But the big problem is, this bot can damage your company or brand very quickly. That is why it is very that you should handle your automation tool carefully. In other words, make sure that when you're promoting your products on Instagram make sure to do it in a right way. Because failing to follow the guidelines there is a higher chance that your account will be blocked. So as a result, the traffic that goes to your business website, as well as the number of your followers, will drop.
Things to Consider When Choosing an Instagram Automation Tool
Apart from numerous other things to bear in mind, it is very important that you should choose the best Instagram automation tools. Because in the previous years, Instagram already shut down some major Instagram automation tools like Instagram and Mass Planner.
Yet, there are so many tools that are currently available in the market, form RapidBot to a chatbot. Each of these tools claims to be the best especially when it comes to Instagram Automation.
On the other hand, a few of these are free of charge while the rest charge a certain amount in exchange for promoting your brand. Whether you choose the paid or unpaid automation tool make sure to thoroughly read their terms of service before making a final decision.
Most importantly, don't fall into the trap and get fascinated by fake websites. Thus, if you really want to use the right automation tool you can read some opinions of past customers of a certain Instagram Automation tool.
Even so, the demand for Instagram automation is definitely increasing as well as the number of new service providers. That is why you need to be careful and choose a service provider that won't let your account blocked by Instagram and offer the marketing techniques that your company needs in order to succeed.