Instagram is a hub of commoners as well as celebs. Everybody, literally everybody, is on it irrespective of their age, occupation or status. October 2010 marked the launch of this application when nobody knew how popular it would get! And ever since, the Instagram followers are immensely increasing. It's a platform capable enough of making you an overnight success. Personal bloggers, small business owners, vloggers, sellers and all kind of people can benefit if they just know the key to the lock of gaining more popularity and Instagram followers. So, let's get into this!
1. Hashtag Is A Science!
Do not mistake hashtags for just any concept, use them wisely and keep them on point! Hashtags must best define your post. When you upload something, put hashtags in relation to what you are trying to show. It goes in the feed of millions and only when the posts look genuine is when you gain dedicated followers. These are the ones that'll stick around if you're going to regularly upload pictures.
2. Keep Your Profile Public
This is something obvious yet not many people are aware of it. Only if you are going to keep the profile public is how you'll gain more viewers and Instagram followers for your work! More viewers = more recognition = more chances of popularity = more followers. Voila!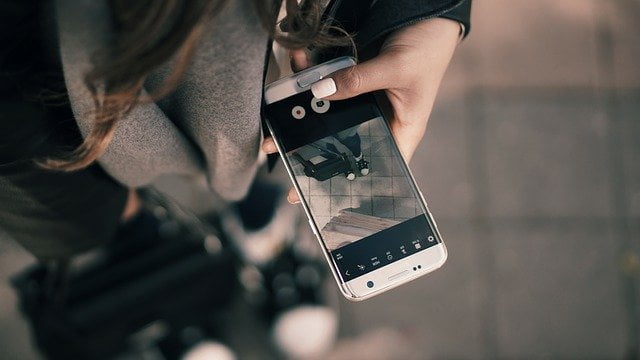 3. Be Different
Why do you deserve to have more followers? If you have a reason, then show it. If you don't have a reason, then create that first. But, be different alway! Nothing in the world comes for free, so you've got to earn it. Make sure that your posts are interesting and better than your competitors (accounts with similar posts). Keep your posts vivid and make sure they're good enough to awe the users on Instagram.
4. Caption It!
Yes, a correct description or something too jazzy might spice things up. Go for it. Use those emojis, put some quotes, share your life's experiences or put anything interesting into the caption box. You speak a hundred words with your pictures and you get one more opportunity to do so with a caption. Through a caption, you can communicate with a viewer. You manage to put your words to them.
5. Timing Is All That Matters, My Friend!
You post an amazing post that you believe could fetch a hundred likes but you post it in the midnight. The chances are you get viewers from places that could be living in the daytime while maximum people of your location might be sleeping during that hour. Choose a common timing when you want an increasing number of views.
Select a timing you think could have more viewers. For instance, uploading a picture at 3 AM might get your views from contrasting time zones. But, this decreases your chances of getting potential viewers from your own geographical location. And by the time they see your post is when it'll already be somewhere down below in the main feed.
6. Paid Followers
Well, I do not particularly wish to write about this but this even this is one way of gaining more Instagram followers. There are third-party websites and applications that help you with this in return of a certain payable amount. And people actually make use of this method.
7. Fetch Similar Accounts
If you wish to have a more recognized account then search for users that are familiar with yours. Have dedicated posts that cater to a certain "genre" and look out for more such users. Like their posts, stay in touch with those accounts. This gives your account some credibility and even more potential to be visible to other users.
8. Stay In Touch
It's a constant process to reach a satisfactory amount of followers. So, consistency is the key – Learn to post frequently. Posting everyday won't hurt for that matter, but if you're a little lazy then you can even go a little easy on yourself and post every alternative day. The more the better. But every single post needs to be personalised, unique and likeable. Also, stay connected to your followers. Send a message every once in a while through your post/ story/ direct message, you can enable or disable instagram read receipts. Keep your followers close to you and make them feel like you do recognise their comments and appreciation.
9. Add A Bio
Fit in the bio that best describes you. If you like, you may even insert your website/ personal page url just to let people know what you're all about. Never keep your bio long like a ballad. Let it stay short and pretty much self explanatory. If your bio speaks up for itself, it delivers a clear message of what exactly you could offer your viewers, be it food pictures or your personal creations.
Any more personal tips you'd like to share? Please go ahead and put it right there in the comment section below without any further hesitance!