I still remember I had a friend when I was very young. She was my next door neighbor. She was so cute and adorable that I still can't forget her divine face. She was crazy about gardening and fortunately they had a huge lawn so she could enjoy a lot of her time practicing her hobby. Her father also helped her and they truly made the garden look like fairy place.
One day I woke up and fount that she and her family are gone; the landlord had exiled them as he desired to rent the house out to one of his friends. When she was no more there, the garden turned into carcasses in no time. Did you ever think that the same thing can happen to your online business? If not, then it's time to rethink – rather seriously.
If you have an online business, regardless of its nature, you are dependent on many other bodies which are beyond your control such as the ISP, web-hosting company and so on. But the most important entity for all of us is undoubtedly Google – the search engine that enjoys 70% of the market share. If your website is banned, or even starts performing poorly, it simply means you are screwed up.
How to Cope with Google's New Algorithm?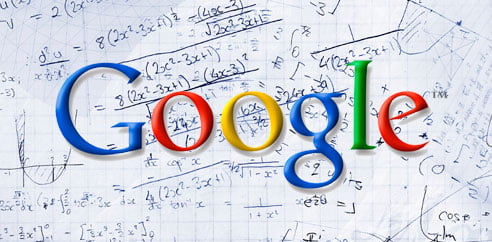 Google team is striving to make it the perfect search engine as stated by Google's co-founder Larry Page. The changes in new algorithm i.e. Panda 2.0, can severely affect your ranking if you do not comply with the following four guidelines:
1-      Get Rid Of Superfluous Ads
Do you know which site is most affected by Google's new algorithm? Every article writer's favorite: Ezineartcles. The reason behind this is clear; you can see their pages are flooded with ads. If you don't want to let the same happen to your online site, make sure your page has unique and useful content for visitors rather than countless ads. Keep the ratio to 80% unique and quality content and 20% ads.
The ads incorporated inside the body of the content are most hazardous. The best place for ads is your side bar or page footer. Do you know what is really beyond belief? This penalty also applies to Google's very own Google AdSense.
2-      Pay Attention to Google Analytics
Google's new algorithm is smarter than we may think. It calculates the time how much a user spends on your pages after finding it in Google. If the visitors spend more time on your competitor's site as compared to yours, you will be creamed. It means that gone are the days when you could simply con the web surfers by cheeky, outlandish keywords while your page contained a completely different story.
You can view the average amount of time spent by a user on your page through Google Analytics, by signing up for free.
3-      Present Longer Media Rich Content
Do you think previously adored 300 word count standard is enough for your better SEO? Think again. New rule of thumb is the more the better. Make sure your page has a few more words and is rich in media.
4-      Boost Social Media Existence
Though these Facebook likes and Twitter tweets don't help your page rank directly, but now Google takes into account the social activity on your website or blog as a measure of popularity. So it is time to download a plugin and create content which leaves the reader with no other option but to like it!
Have a question about this post? Feel free to leave a comment