This post brought to you by ampm. All opinions are 100% mine.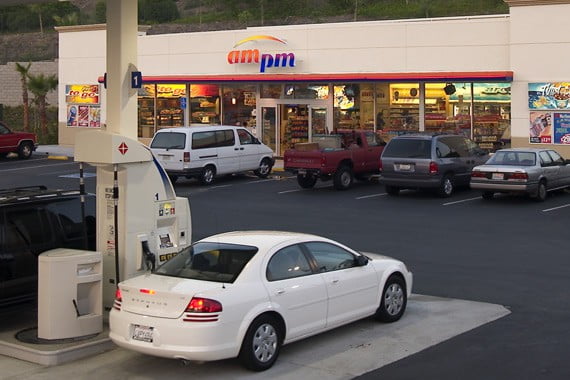 ampm the famous food chain in the U.S is hosting a contest in which you could be one of many lucky ones to win a grand prize of a free Trip to Las Vegas, Nevada. Also cool prizes like Apple iPod Nanos, iPod Touch, iPads and the Apple MacBook Air every few weeks!
And the most awesome thing bout the contest is that you don't have to spend a penny to enter the contest, yes no purchase no payment required to enter the contest or claim the prize. All you have to do is to visit their Facebook fan page ( Too Much Good Stuff )to register and then play the Instant Win Game by spinning the reels of the Virtual Machine.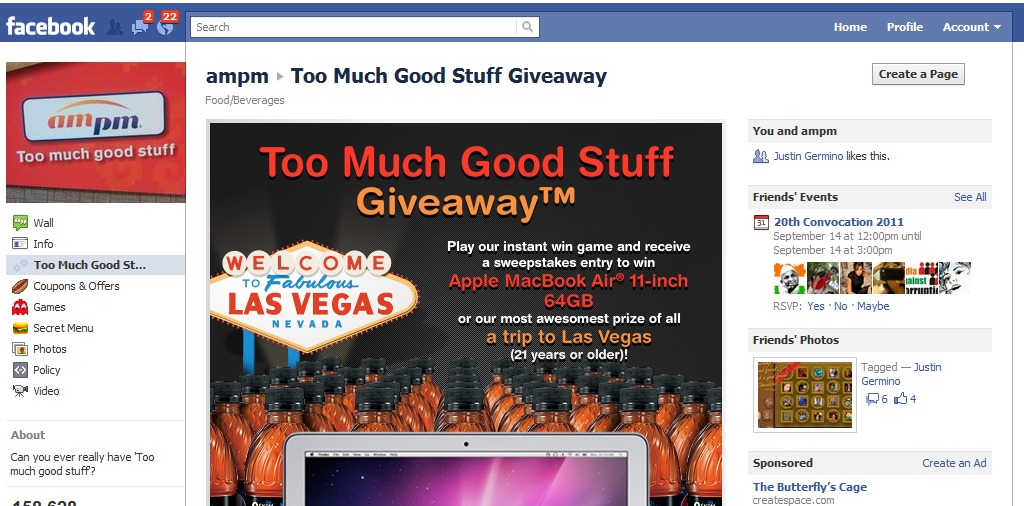 You must "Like" the Facebook page in order to view the contest page as it is set to private page, Once you click on "like" click on the "Game Tab" where you can enter the contest and start playing.
In order to start playing, you must enter your email id and complete  the registration you may start playing the Instant Win Game by spinning the reels of the Virtual Slot Machine. You can read complete rules and guidelines for the contest here.
The game is simple, you'll win if the reels match the other end of the virual spin. Isn't that simple. Yes it is, and I already spoke to many winners and they said it was cool!
Also you could win 15,000 Bittles of Pepsi Max and 10,000 corn dogs in the Instant Game play.
They have many special dishes inclduing, "Thirst Oasis" which has up to 24 flavous of different fountain drinks, a choice of crushed or cubed ice and a free condiment bar.
Have you been to ampm before? Let us know in comments what you like in their snacks menu and the best about services they offer in their stores.