Vistaprint is one of the top online printing services offering great quality printing products at budget price. Its a nice way to order something like print products online and get it delivered at your doorstep. I remember couple of years ago when me and my friend went to a printing shop in my town, it was so boring and time consuming stuff to do, and the guy at the print shop had very few designs to offer still at high price and yet we had to wait for days to get it printed. And we had no idea how it is going to look once printed.
But Vista print has a huge collection of free designs to choose from and with the design editor, you customize your design and choose how you want it to look. You can edit and preview your design before you order.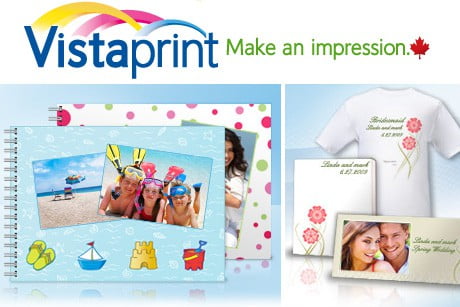 Online printing comes with lots of positive surprises, we get great quality printing at budget price, great for small businesses, we get to choose our own design, preview it before ordering it,  cheap price and the best part is that you get it delivered home while we sit and relax. Not just business cards, they do offer lots of products like Mugs, Signs & Banners,Photo Gifts, Stickers, Stamps. Marketing Materials like Postcards, Flyers. The list is huge so it is best to check all the products list from their website here.
They also offer Free business card and other products for you try out, where all you have to do is pay for shipping. You can check all free products here. Most of the times, when we see something being offered for free, one thing that comes in our mind is, "Free stuff? will it be any good". But when it is from Vista print even free stuffs comes at very professional quality. One thing about the free cards is that at the back of each card there will be a small ad for Vistaprint and will be printed on standard paper. If you want to go to glossy paper you can go for premium business card.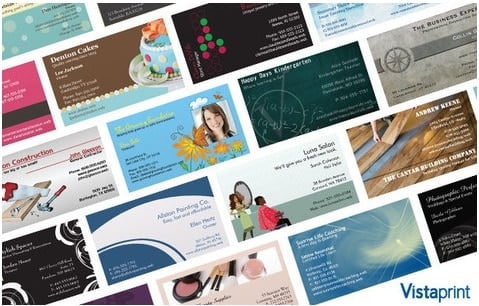 Online printing is not just for businesses, you can also print custom greeting cards, holiday gifts, printed cloths T-shirts, hats and a lot more. Often times it is hard to find a site which offers a combination of pocket friendly products, customization options and most importantly humble and helpful customer support.
If you have a lot of pictures you can make a photo album online with Vista Print and share your sweet memories with your friends and family.