In this technological era, you will find tremendous websites and applications available over the internet which enable you to morph, animate and/or sketch human faces. You can also read the post about making photos funny with GIF effect but how does one create or draw their own personal avatars without any artistic knowledge or any technical hustle. Therefore, we provide your search with a finish line and reward you with the following websites (in no particular order) that let you create (anime character creator full body) cool faces online. But before that do you know what a anime maker does? Or who made anime?
Anime is a characteristic art style that emerged in the 1960s with the works of cartoonist Osamu Tezuka and spread in following decades, developing a large domestic audience. Anime is distributed theatrically, through television broadcasts, directly to home media, and over the Internet.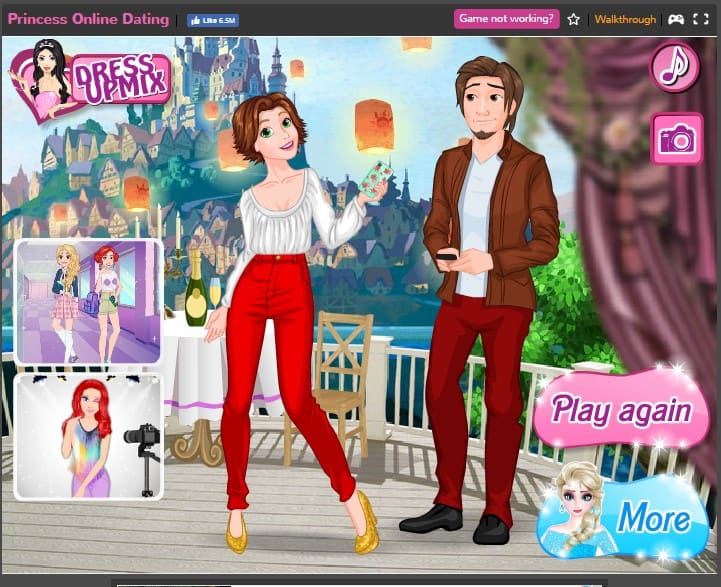 1. AVACHARA MEGA ANIME CHARACTER CREATOR
Avachara is an interesting and simple web application wherein you can create your own anime characters ranging from Anime (males/ females) characters to wedding couple styles, baby cartoon or cartoonify your portrait etc.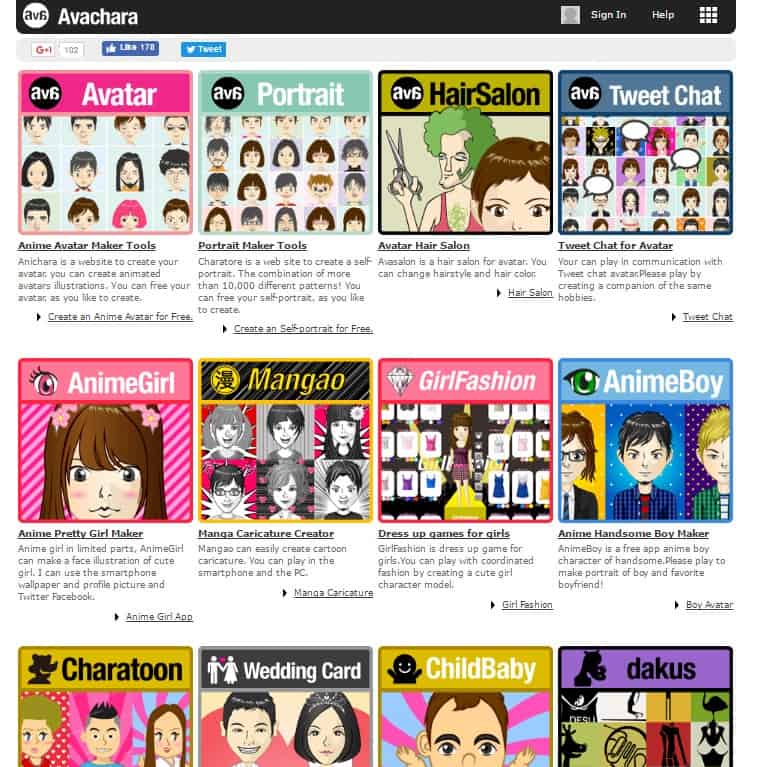 Avachara is an amazing anime character creator online tool. You can select any of the categories (as shown in the image above), create your cartoon or anime avatar and on clicking the "camera" icon under the created avatar you get both the portrait and close up shots for downloading and save the avatar to your computer.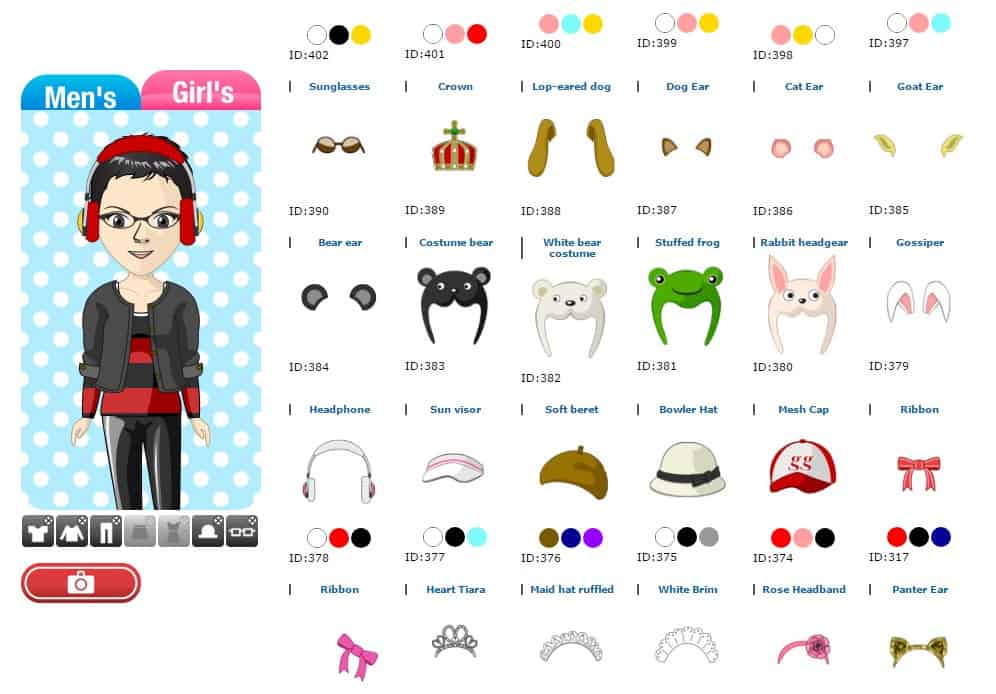 Such avatar portraits of human faces or full bodies are widely used all over the Internet community for 2D/ 3D visual chats, sharing over social media and much more. And avachara also offers you to have a look at the anime avatar character created by the other people!
2. RINMARU GAMES – MEGA ANIME AVATAR CREATOR
RinmaruGames could be your ultimate mega avatar creator online. Roman Alkan, the creator of RinmaruGames designs virtual wardrobe simulations along with interactive storytelling based on human companionships.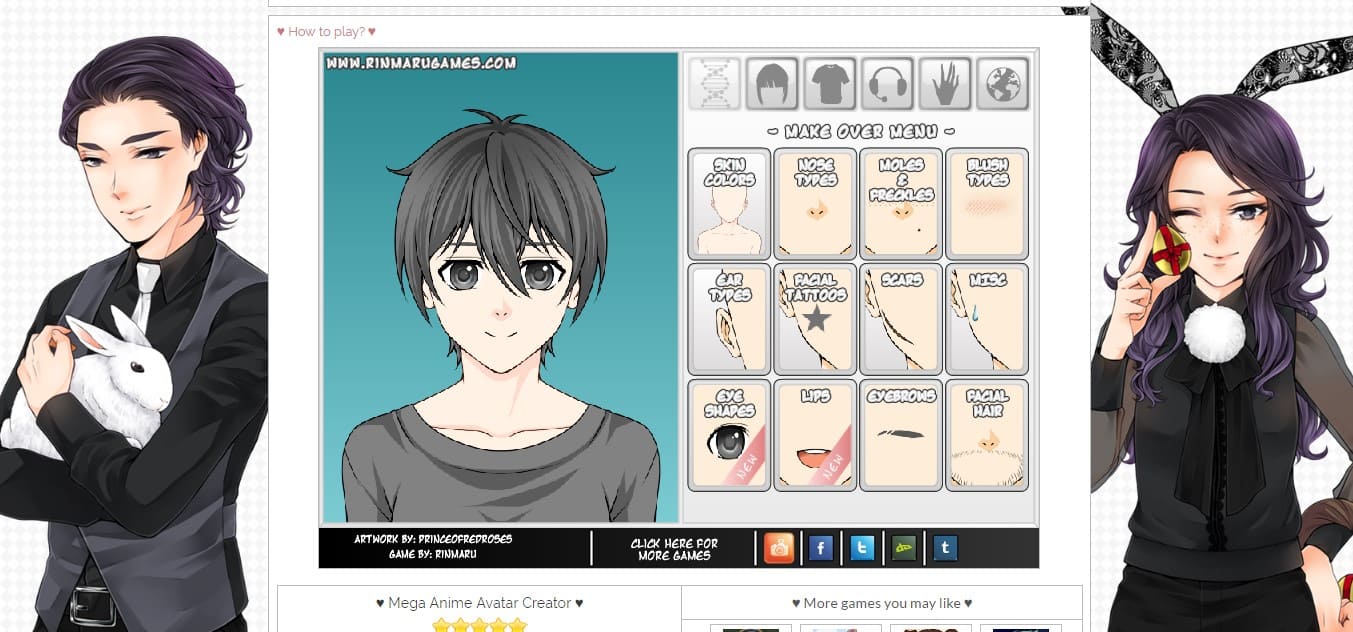 Launched in the year 2008 by a nineteen-year-old, Rinmaru Games now has a comprehensive variety of avatar categories. Using RinmaruGames, you can create your own anime character of your choice. It is another popular anime avatar maker online tool.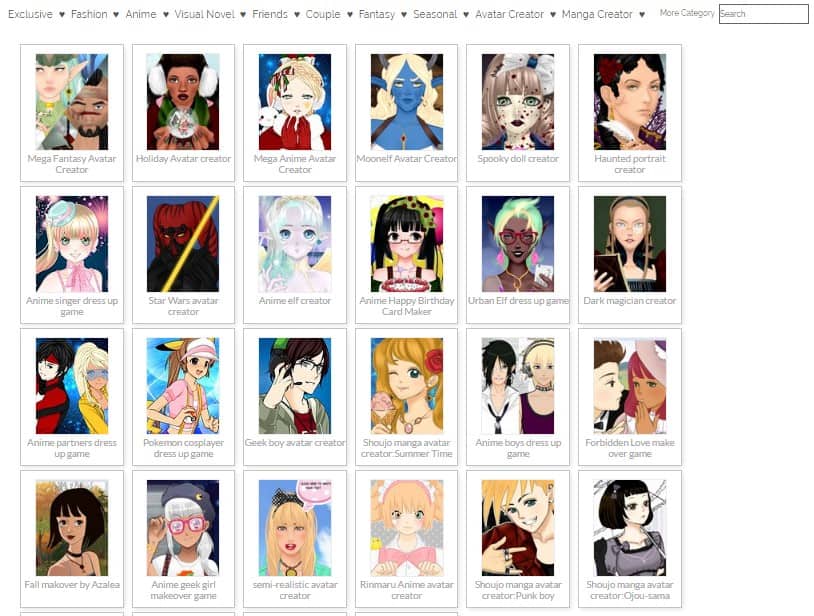 Not only the sections above, but even the makeover menu has tremendous options to create your own anime character ranging from skin tones, nose & ear types to facial hair/ tattoos and eye shapes etc. Each of the mega avatar and/ or mega anime are colour changeable.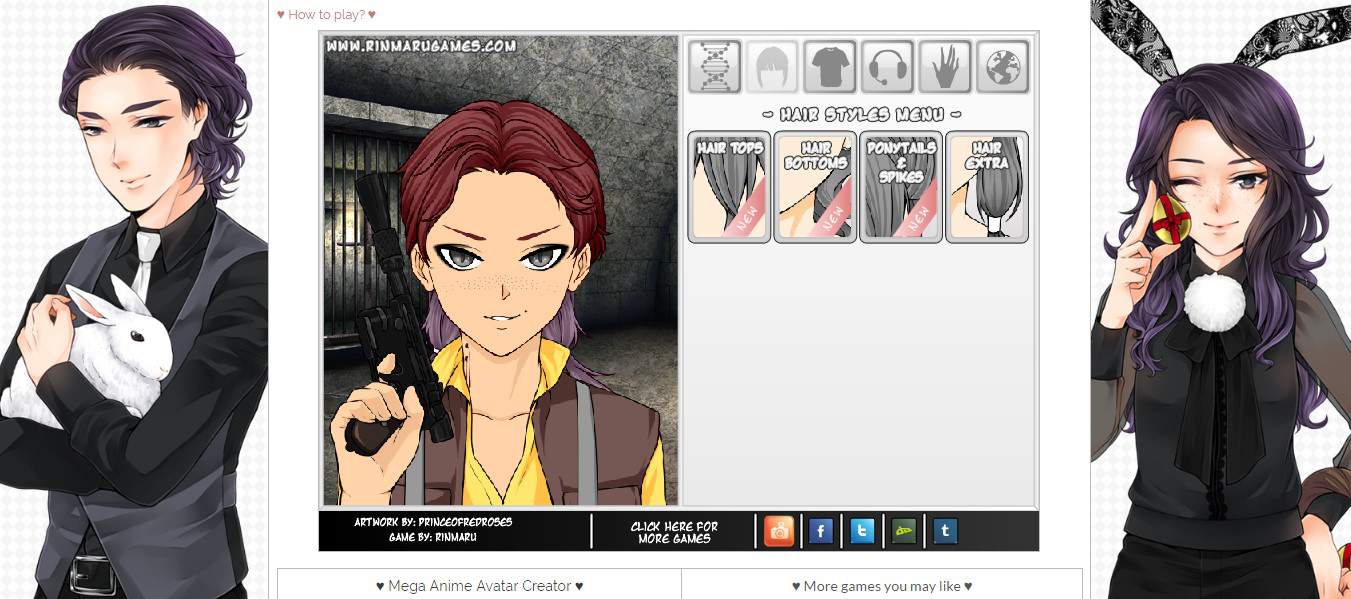 There's a forum section too where you can discuss your favourite mega anime avatar creator, all the games and each character.
Other than this, you can add shadow effects to your images online
You can make your own anime avatar creator too! Do not forget us to tag when you become a anime star maker.
3. DOLLDIVINE – MEGA AVATAR CREATOR
At Doll Divine, you get quality content along with diverse creative options that can be achieved in the majority of dolls at Doll Divine. This anime avatar maker website has some exclusive categories like Animals, Folk, Fantasy Creatures to Historical and Media etc.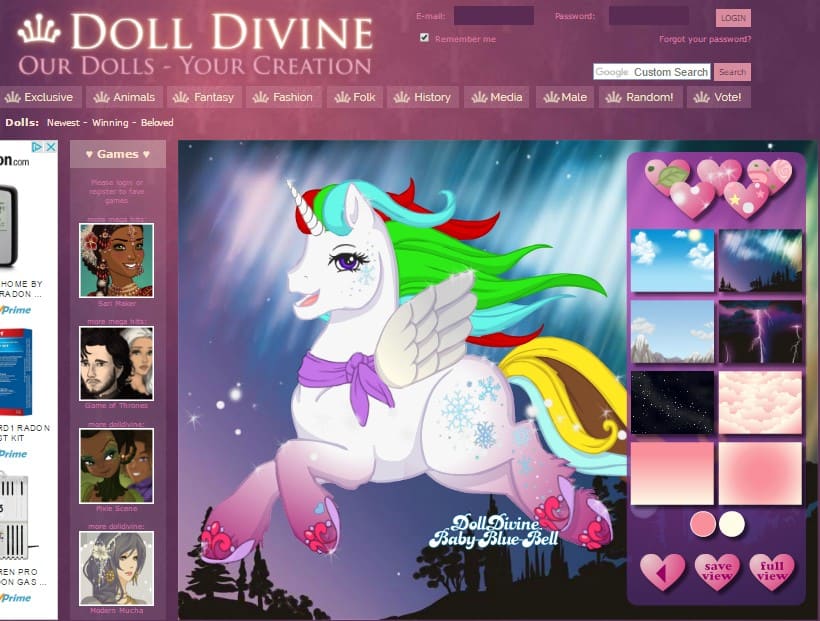 There are several interesting sections available under the Exclusive category like the teddy bear dress up, trending Game of Throne characters and LotR & Hobbit etc.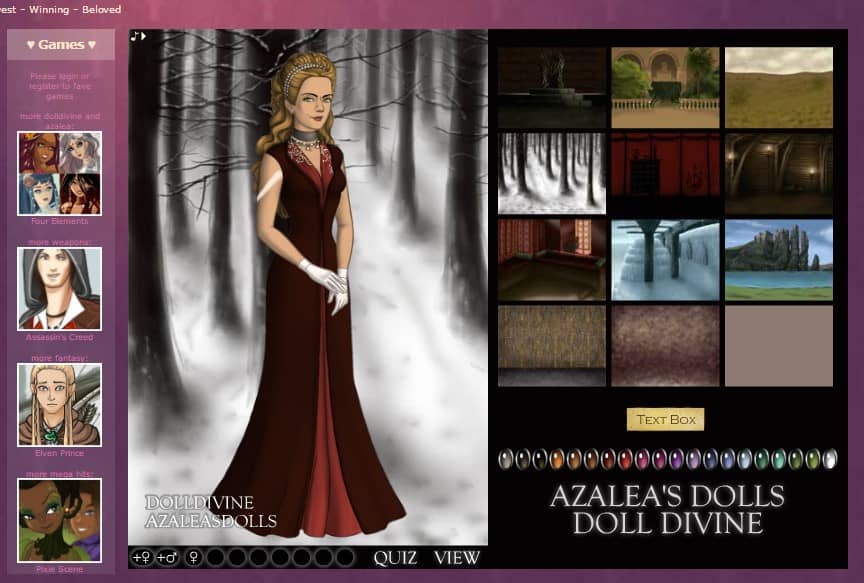 It is a another amazing anime character creator online tool and there is an easy to find and dedicated Save/ Download button inside the menu to let you save the created doll/ avatar. And Doll Divine easily brings up your creativity levels to the max. It also has the potential to be your favourite mega anime avatar creator!
Founded in the year 1998, DressUpGames has been since then a constant make your own anime character creator online updating its content regularly. With such an extended experience, DressUpGames offer you with the best ever dress up and makeover opportunity to create your own anime character.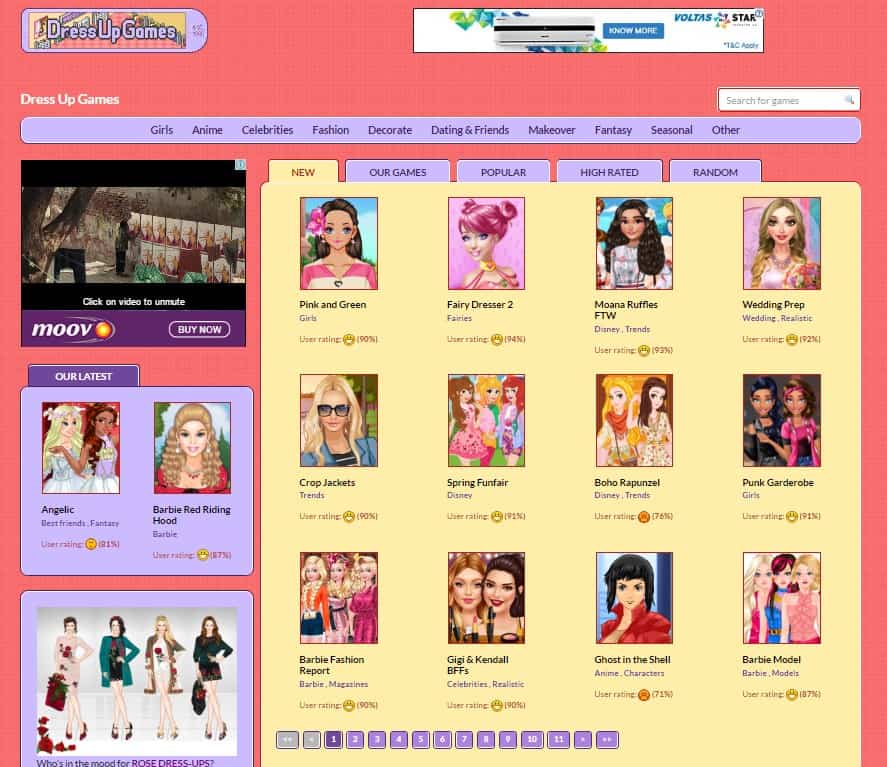 DressUpGames usually releases new games every month and provide their user with exactly what they are looking for! Keeping in touch with the users and offering them a friendly environment is their goal for sustaining users. There aren't just makeover games, but decoration, seasonal, vintage, shopping, jobs and ethnic category games too.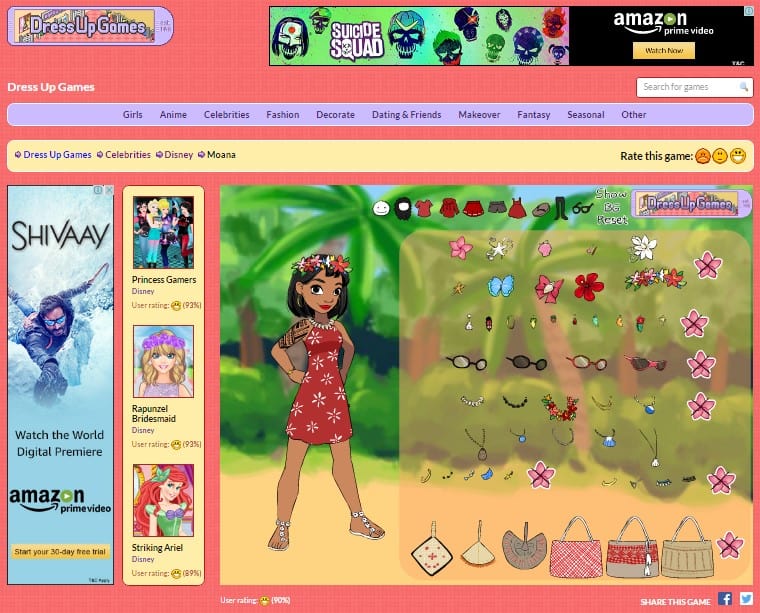 There actually is everything for everyone in this anime character creator website to develop their creativity levels and literally have fun!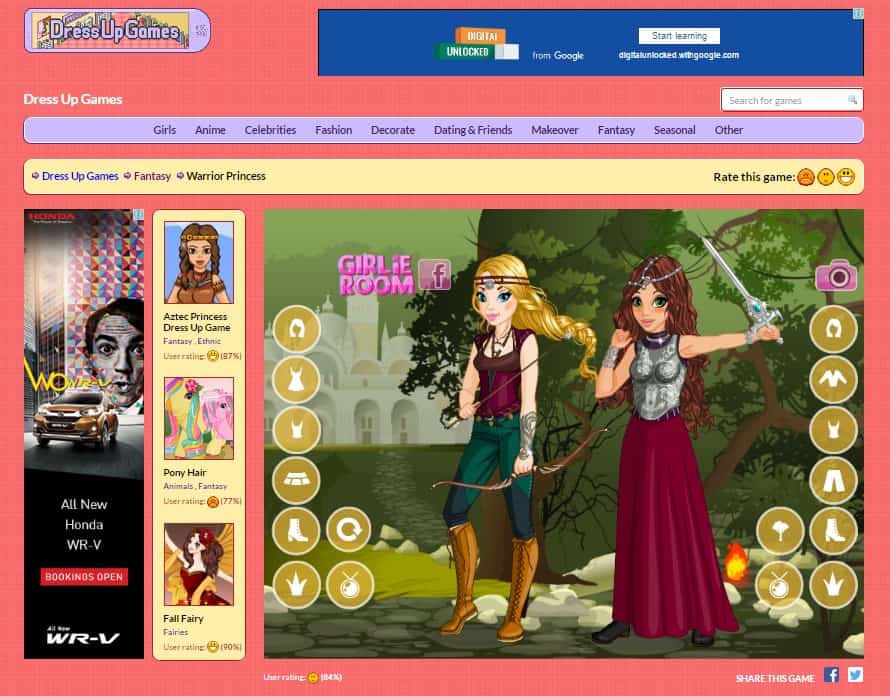 Variety is extreme though a majority of games just don't show up! They just don't open while on the other side the ones you can play are interesting.
Azalea's Dress Up Dolls is another fantastic anime avatar maker website offering almost everything for all age group persons. You get to discover unique games offering detailed facial expressions, large color palettes, endless accessories, extensive hair sections along with a complex layering of clothes in this anime character creator website. The customization enables you to bring all the characters to life!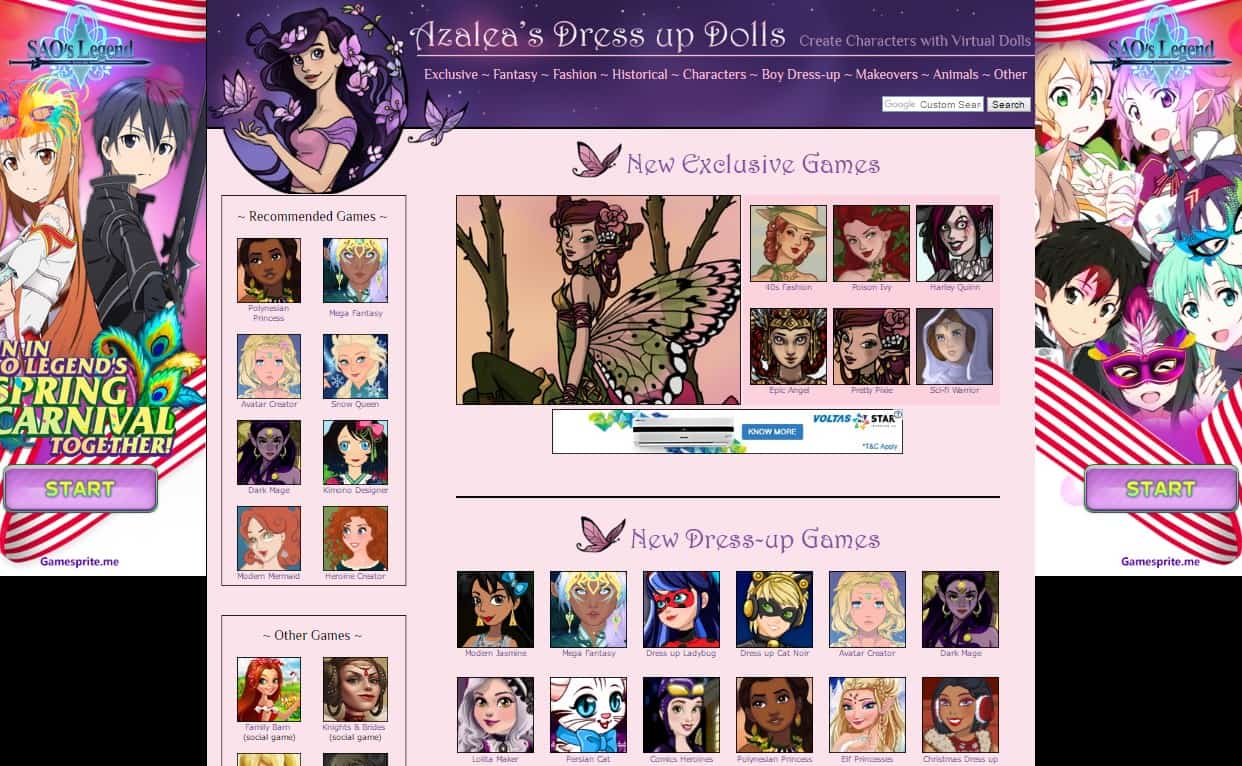 As a user, you not only get to makeover your anime characters or avatars but you can also play "find the difference" games along with "decoration" and "social/ management" games.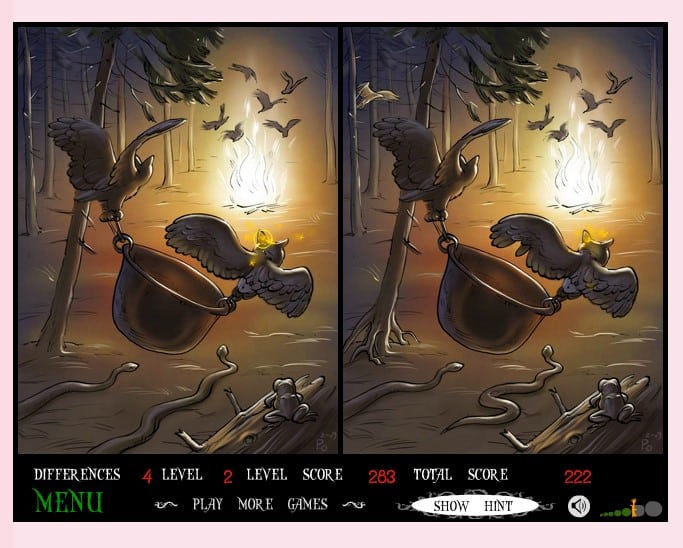 Creating marvellous characters with the help of virtual dolls at azalea's dress-up dolls is just as comfortable as any other web app/ site!
6. GIRLS GO GAMES – ANIME AVATAR CREATOR FULL BODY
GirlsGoGames by Spilgames has the biggest collection of free online games. It has all the interesting games for girls and of course for other audiences too! This is an active & fast-growing online (anime and avatar creation) games producer as well as a publisher. Plus newer games are added each day!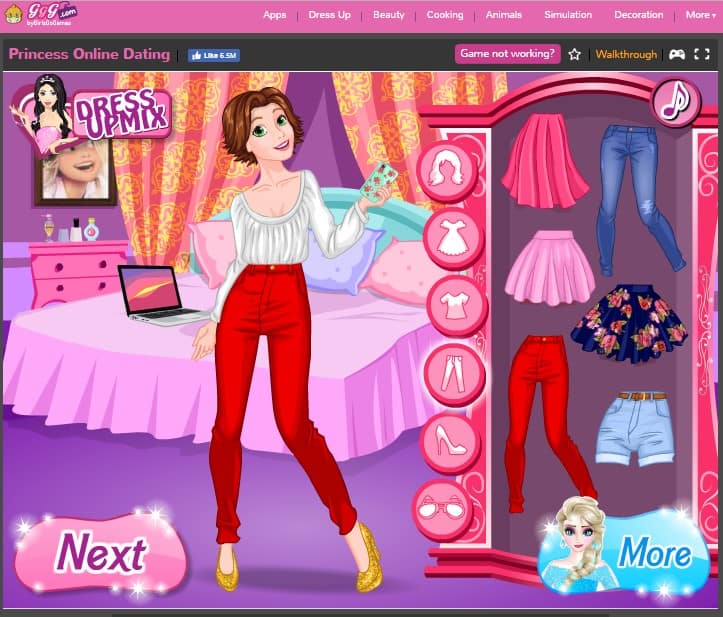 Their reach is huge and across all the web and mobile platforms. This mega anime avatar creator lets you try various styles together with diverse category games. It also lets you compete for high scores.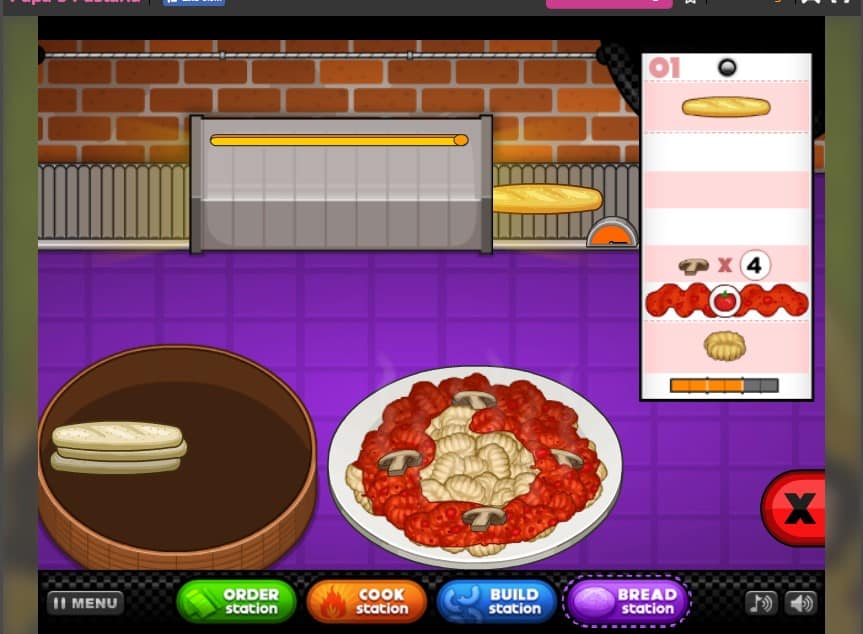 You can not only create your favourite anime character but also transform yourself into one and play cooking, decor, simulation and skill etc games. It is a Mega Anime Avatar Creator that enables you to let your creativity shine!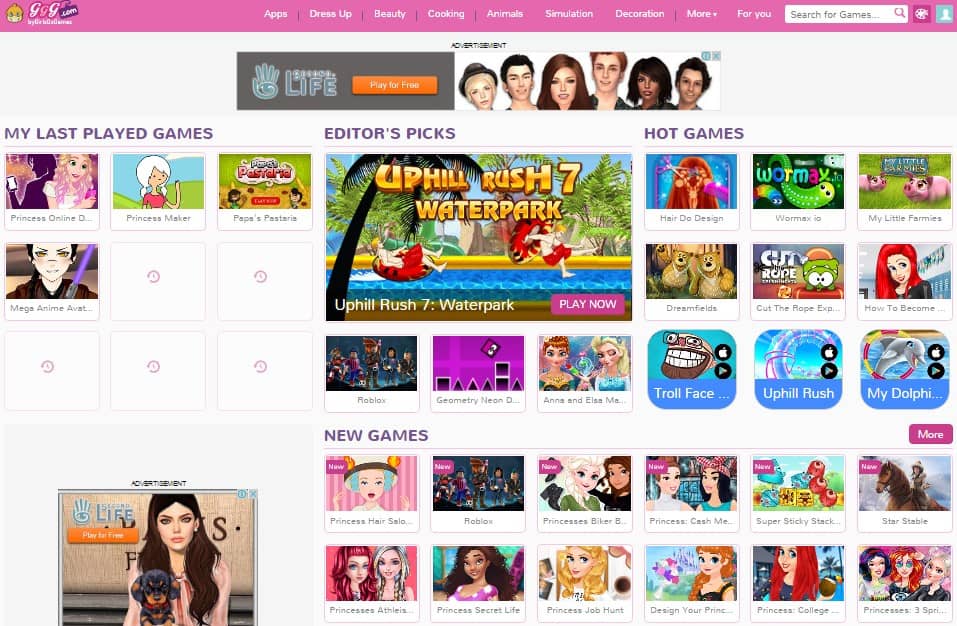 There are many other such Anime websites and/ or apps like PlayGamesGirls, DressUpMix, & KibaGames that allow you to play with your creativity and best utilize your time! You can cartoonize yourself with Instructables, Cartoonize, BeFunky (that's my favourite collage maker) and Pho.to etc.
In case I have missed any sites that might be interesting and useful then do let me know. Leave a comment below and also tell me about your experience with the above sites!