As you know, you can make shadow effect to images using Photoshop but it is hard to get it done easily in Photoshop. If you don't want to install any software or if you don't have a hard disk space, then it would be better to try using any online application to create a shadow or any other effects. I hope you'll also be interested in reading articles about Creating GIF effects online and Creating Cartoon Faces online.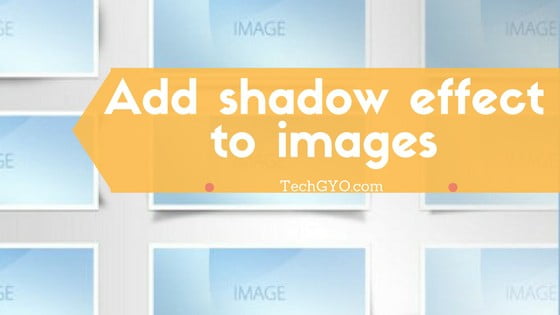 Sites That Let You Add Shadow Effects
You can easily add shadows to images and Customize: Size, Distance, Color of the shadow. You can upload the image from your PC or image url.
No sign-up or registration required.
This site lets you add shadow to your images in a click and you have options to upload images from PC or using a IMage URL.
No sign-up or registration required.
Gradient drop-shadows will be blended into your background color to create a pleasing transition.
You may use the slider to adjust your image size, but it is best to resize images before uploading to your host.
Resultant image table code may be inserted directly into text or can be more precisely positioned within tables. That means you will get the entire image code to embed in your blog or website.
Cycloloco. Shadowmaker
This tool is know as Google Map Shadow Maker.
This site let's you add Google map shadow effects to your images.
You can configure the map location you want as shadow for your images.
If I've missed any sites/tools that might be out there, please post a comment letting others know.