Virtual meetings are as part of the modern office landscape as the water cooler. They are the convenient, cost-effective solution to connecting workers across any distance, but they can be a drag at times. Pixelated webcams, microphones that transform voices into barely audible whispers, background noise: we're all familiar with these annoyances. However, thanks to technology's rapid growth, there are a plethora of equipment available to improve the quality of your next virtual meeting.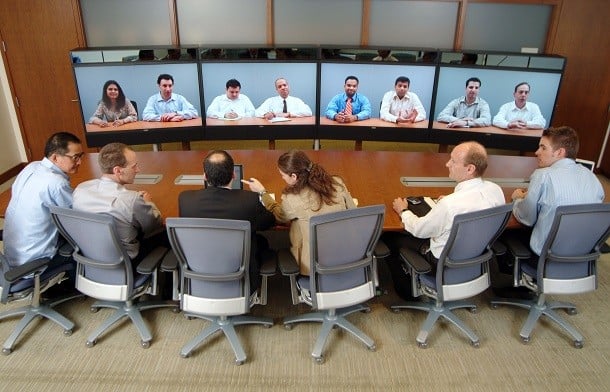 Here are a list of top accessories for quality conference.
Camera
Most laptops come with a built-in webcam, but these aren't necessarily the best option for your next video conference. They limit mobility and angling, which is important when trying to fit a large group of people onto one screen.
You need something like the Logitech C920 HD Pro Webcam, which can attach to all monitor types. Its HD resolution and autofocus features are able to capture smooth, clear video, and its affordable price makes this a great option for many different companies.
Microphone and speakers
Regardless of your conference situation, upgrading your microphone and speakers will greatly enhance the experience of your meeting. The Konftel 55W conference phone works with computers, mobile devices and desktop phones, features a Bluetooth connection (so no messing with wires and cables) and touch-screen, LCD colour display.
And if the Konftel's price tag is a bit too steep, two other options are the Jabra SPEAK 510 portable speakerphone and the MXL AC-404 USB conferencing microphone: although they lack phone capabilities, they are compact, cheaper and great for smaller, on-the-go calls.
Headset
For one-on-one calls or meetings, a headset – with a microphone – is a great way to minimise outside distractions and enhance the audio. If you are in a profession that requires many calls from many different devices – desktop phones, computer and mobile – then the Plantronics 83544-01 Savi W720 headset is the ideal option. All calls are routed through the device and it has noise-cancelling technology to block out background disturbances.
A more affordable option is the Microsoft LiveChat LX 6000 headset: at just £50, it does almost everything the Plantronics does.
The future
That being said, the way we use virtual technology is about to change with the Microsoft HoloLens. Until now, holographic communication was only possible in sci-fi movies and futuristic dramas; however, Microsoft announced earlier this year that they are releasing a holographic computing platform – a tool that essentially lets you incorporate virtual reality into your surroundings. This could revolutionise the way we conduct virtual meetings – and technology as a whole.
Author Bio:
Gemma Falconer is a member of the Demand Generation team at Citrix and GoToMeeting, a cloud computing company that enables mobile workstyles. She has been using collaboration tools/video conferencing/online meetings for the past 6 years and splits her working time between the office and home. Having experienced the flexibility and various advantages of using such technology, Gemma would love for employers to seriously consider offering collaboration tools and flexible working for their employees so they too can truly benefit. Gemma is a mother, keen volleyball player and writer. Find her on Twitter on LinkedIn.'