When you want people to understand what your company brings to the table, its purpose, the best thing you can do is make a Brochure which truly represents your company's motives and with the growing trend of everything online, you can surely get great tools for making a brochure online. With these online tools, you can go ahead with their templates and make yourself a broker or else you can ask people experienced enough in this field to make you a brochure truly suiting your needs.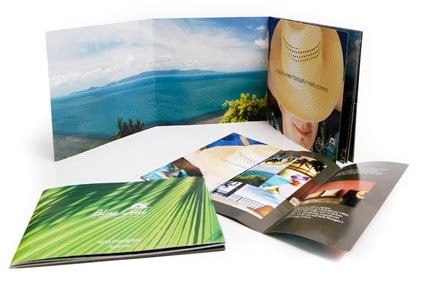 To help you in choosing from all the online tools available for making brochures, we bring to you the top ones which will surely suit your needs and not disappoint you. If you are looking for a service to print brocher after you get it designed, do checkout UPrinting's color brochure printing
MyBrochureMaker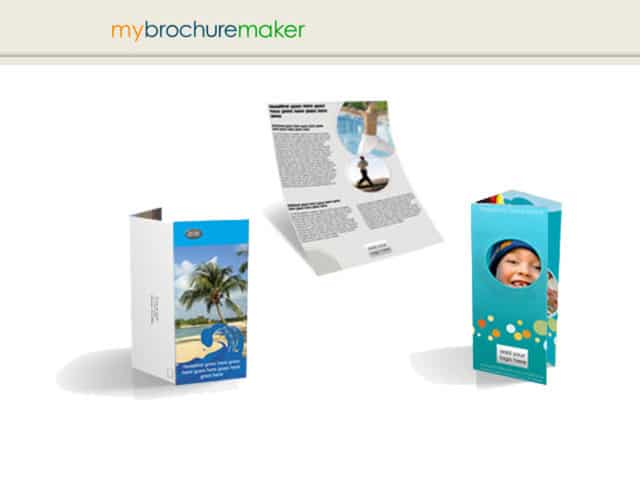 MyBrochureMaker is surely one of the best if not the best online tool for making brochures. Its available for free and you have lot more control since you can print the brochures yourself. Another cool thing about MyBrochureMaker is that it lets you have the choice of making a Brochure with the mailing panel or brochure without mailing panel or flyer which is great since they give users make the decision while designing a brochure.
You get several templates to work with based on your needs such as medical brochure, contractor, fitness, salon/spa, real estate, nature, travel, business, technology, child care. You can select the template which is suitable for you and once the design loads up, you can go ahead and  Edit Outside, Edit Inside and View Both to start editing the text for your brochure.
It is surely one of the easy methods plus the designs are really really good to make a brochure and HP paper which HP recommends you use to get the best out of the design works really well too.
VistaPrint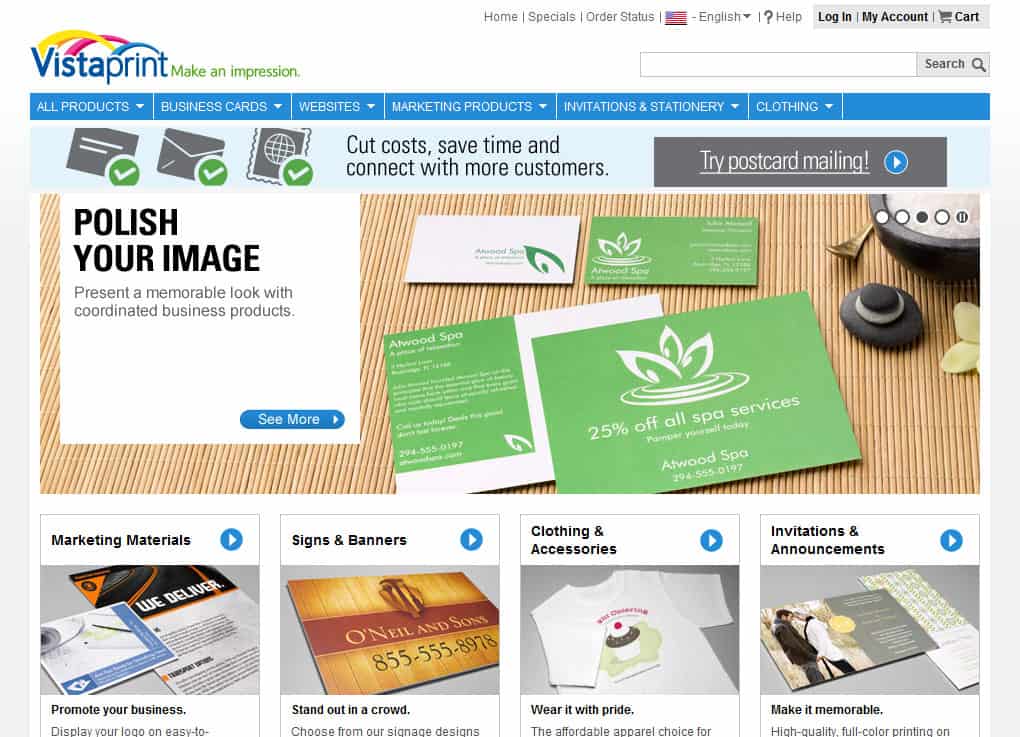 VistaPrint is a great online brochure making service. The folks at VistaPrint offer the option of making free brochures for you- they even print them for you and to be more specific they offer 25 free brochures. For more copies such as 50,100, 250 and 500, they cost at a rate of 500 costs $250).You can also go ahead and pay for a document proof in PDF form for $1.99.
You should also register to them because they ask you  to do that in the middle of their brochure-making process before you can continue so its better to already have registered with them in case something wrong happens.
In case you want to continue as a guest then you can download their design templates and go ahead with editing them on your own. The folks at VistaPrint recommend using  Adobe Photoshop or Adobe Illustrator for editing.
If you want them to make your brochure, they charge you $99 but they surely come up with great brochures and they are really quick in shipping thus making it a great tool.
Tabblo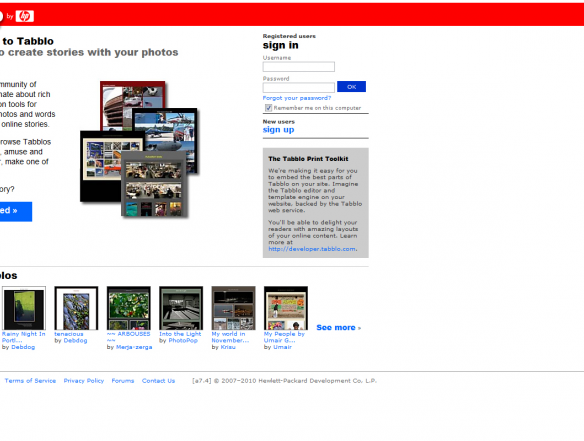 This is another great program by HP and is great free service for making brochures. The main feature of Tabblo is to "make cool stuff with your photos. You can get your brochure printed by them or if you like you can get them printed.
The members are very active on the website with constant photo uploads and sharing which may come handy for you while making your own brochure.
Firstly, the thing you need to do with Tabblo is that you have to register with them but it is certainly not a pain since it takes a minute and you don't even need to check your e-mail in order verify your account.
Although this service might not be best for all, it depends but if you want some great ideas for your brochure and some of the photos they have posted for sharing are totally worth your time and money.
BrochureMonster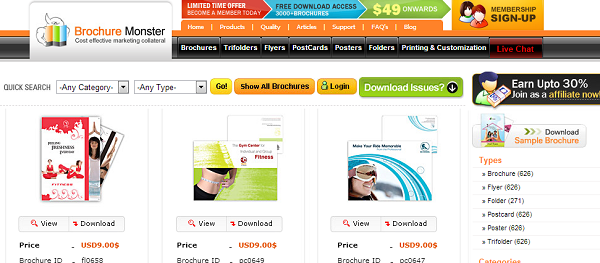 BrochureMonster offers a large variety of brochures for all your needs and if you want a brochure from the scratch then be sure BrochureMonster will make sure you aren't disappointed with their great templates and customization services.
It offers high quality Pre-designed Brochure, Customized Brochures, Brochure Templates, Tri fold Brochures, Posters, Postcards, Newsletter and Flyer templates designs that include photos and artwork. Download templates, edit and print.
If you have no idea on how to edit the brochure design, BrouchureMonster has a team of designers who can help you incorporate your business logo and name for the cover design. You can do this through live online support or through phone which is certainly great if you ask me.
Print Place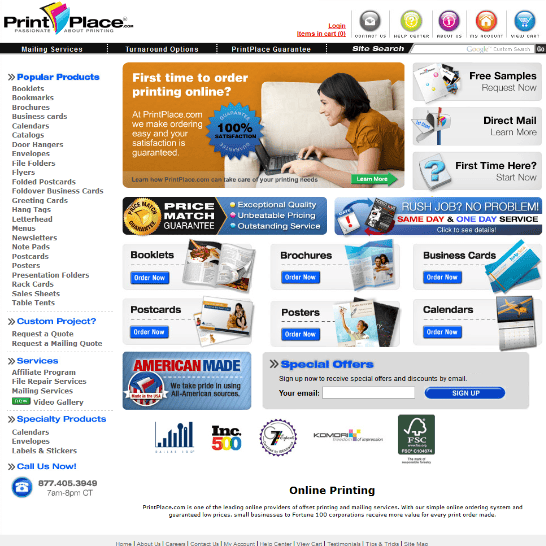 If you really want a brochure but you are on a tight budget then Print Place is for you but what am talking about is value for money that the online company offers without compromising on quality and design.
The service is pretty easy to use with a straightforward ordering process and effective online interface. It offers a large selection of printable products, and a slew of paper choices and finishing options.
PrintPlace is equipped to take one of your own mailing lists, and use it to address and send your marketing materials to potential customers. They use high-quality equipment and technology to create high-caliber prints.
While there are still many other great tools for making some great brochures but i think these are the top 5. Do tell us if you agree with us or you use some other online tool which you consider the best.