The web relies on hyperlink as a core technology, reflected in its versatile capability and unique character.  Constituting the bulk of the web, hypertext documents have had a tremendous impact on the information technology world. For more on Implementing API using Flask in Python.
WHAT IS AN ANCHOR TEXT?
An anchor text is the all too familiar underlined blue text on a web page or documents that is the visible and clickable part of a hyperlink.
HOW IT WORKS
A link would look like this:
<a href="https://techgyo.com/top-minimalist-blog-design-inspiration-2018″>bloggingdesign inspiration</a>
The URL is within the quotes while the succeeding words denote the anchor text. Python training.
TRACKING ANCHOR TEXT
Google Webmaster is a good search engine optimization tool which allows you to see the most common words in anchor text linking to their site.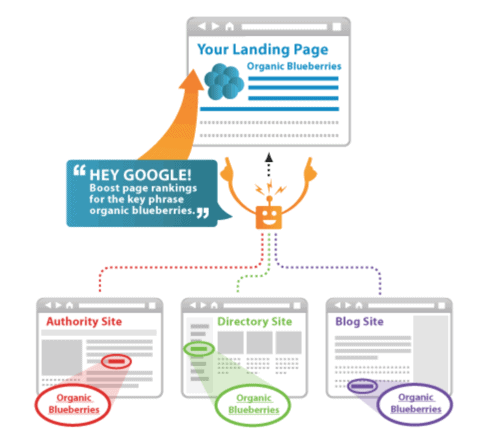 SPECIAL CONSIDERATIONS
It would be impossible to know what is being linked to without it either being stated in the anchor text or being clear from the context.
Since the visually impaired may use screen readers, they tend to take elements such as anchor links out of context when scanning the page. If the anchor text is not meaningful, then the screen reader reads the anchor text out loud without communicating anything about the linked page.
TYPES OF ANCHOR TEXT
Exact Match – The anchor text reads out the exact topic of your linked page.
Partial Match/Phrase Match – The anchor text contains the topic keyword you are looking to rank for.
LSI Keywords – The anchor text is a synonym or is closely related to the target keyword.
Naked URLs – This is the URL address just as it would appear on your URL browser.
Generic – These are unspecific words that exclude your target keyword
'this article'
 'this site'
 'click here
Branded – the anchor text is your brand
Title Tag – your page title. (It is often also a partial match).
Author 
Image links
OPTIMIZING PAGE FOR SEARCH ENGINES
Link relevancy is one of the criteria considered by search engines when determining rankings. Search engines can determine what your linked page is all about. The source page's content and the content of the anchor text help determine link relevancy.
Therefore, incorporating important key-words in the anchor text can substantially improve the ranking of your page.
HOW ANCHOR TEXT INFLUENCES SEO RANKINGS
While the importance of anchor text in SEO has declined, an anchor text indicates the page topic, specifying which keywords it should rank for.
In other terms, it signals that the page linked is a good fit for that query.  By this virtue, the more sites that link with the anchor thereof, the more search engines will rank the linked page in response to that query.
ANCHOR TEXT HISTORY
While the role that anchor texts play in search engines' algorithms seems straightforward, this is not always so. Since their inception, anchor texts provided descriptions of web pages. However, this was not without some drawbacks.
Search engines became exposed to manipulation since all you had to do to improve ranking was to point multiple links at your page "link-building". This escalated to the more amusing instances of 'Google Bombing' further showing how easily anchor text links could be manipulated.
PENGUIN PENALTY
In 2012, The Penguin Algorithm was rolled out hitting 3.1% of English language search engine queries and effectively wiping some sites out of search. Ever since the filter has evolved through 10 documented updates, and as of 2017 became part of Google's core algorithm.
CONCLUSION
You might be left wondering whether to set up lots of anchor texts to shoot up your website in the search engine ranks or to just avoid setting any anchor text links lest risk being penalized.
I would recommend the moderate use of naturally-sounding anchor texts that do not signal link building.  In the case of multinational platforms, use of a foreign language in your anchor text is also considered safer.
It is important to avoid exact-match anchor texts as they tend to look unnatural and overtly promotional, putting you at risk of the Penguin Penalty while also driving away potential visitors from your page!