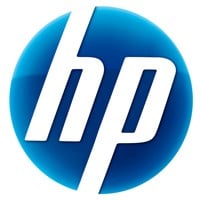 This post is Sponsored post by HP's Humanity Campaign. All opinions are 100% mine.
Technology is growing each and every day, new inventions and innovations are taking place every day.  Technology makes your work simpler and faster in each and every sector of your work but only up to a certain extent. How would it be if technology understands your business?  A technology which would consider your needs and turn them into useful services and products? How would be that?  HP is thinking profoundly on this matter and initiated the Humanity Campaign. The main aim of this campaign is to use IT into the business in a fast, affordable, modular and scalable fashion. In this campaign HP comes up with three ideas- Retain, Renew and Relax.
Retain
In the Humanity campaign Retain stands as the major concept and HP suggests their customers to retain their IT environment keeping in mind that HP's experts are taking the load from you and your business. So, that you can continue in same environment without changing much of it and protect your business with ease.
Renew
Renew is the second segment of Humanity Campaign. With this scheme you can update your IT contracts with comfort thinking that the HP Care Pack experts are taking your IT contract renewal encumbrances. This part of Humanity Campaign helps major IT companies to renew their IT contrasts painlessly.
Relax
The idea behind Relax in Humanity Campaign makes IT personnel to feel comfortable. By retaining your IT environment you need not have to worry about renewing it since HP Care Pack services take responsibility of renewal. So, just Relax and continue with your business with more ease and security.
Conclusion
HP's experts are striving hard to provide their customers reliable and outstanding services. HP's Humanity Campaign intends to provide its customers with secure and smart technology to support their business. As it is said "Invention is the mother of necessity" the Humanity Campaign feels the necessity of retaining and renewing the technology in use for better results. This is an initiative step taken by HP to serve this need.