This Ultrabook is one of the products from popular the electronic brand Sony. Sony is well known for its smart and sophisticated technology. Their products represent the gen next in design and configuration, thus giving them confidence of accomplishing more. The Sonyultrabook is not just a product from Sony but a gadget which will make you experience advanced technology in fingertips.
More than a gadget:
Sony-ultrabooks have made a unique place for themselves in the market which offers hard core competition to other brands. This Sony Ultra Book is a quality product which is for people who desire technology and make it productive at work and for entertainment. VAIOultrabook offers seamless entertainment quotient in the form of pixel clarity movies, music, videos, audio, sound clarity and more. You have to experience the technology and absorb it completely to gain the benefits.
Overview:
This Ultrabook runs on super operating system- Windows 8 and Intel Core 4th generation i5 has a 1.6 GHz speed along the Intel Turbo boost of 2.6GHz processor. The HD Graphics by Intel 4000 makes it perfect gadget for commercial and casual users. Ultrabook by Sony is not just another notebook but the research which has gone into designing is evident. Each corner and space added is spectacular.
Sony VAIO Pro 11 SVP11213SNBI Ultrabook incorporates 4 GB DDR3 RAM and 128 GB SSD.
The gadget offers 11.6 inch complete Triluminos Touch Screen HD Display along the mega 1920 x 1080 pixels for high end display resolution. The picture quality is such that shades of colors can be clearly visible from a distance. This makes the Ultrabook suitable for professional use because video conferencing, seminars; corporate events make use of Ultrabook clarity. Sometimes the projector always fades away the importance. This Sony Ultrabook comes with Bluetooth 4.0 +HS, wifi and USB. The Sonyultrabook has .92 MP built in webcam along the microphone which has suitable audio clarity. The Sony VAIO Pro 11 SVP11213SNBI-Ultrabook has the memory card, backlit keyboard which facilitates reading.
This SonyUltrabook has compatible stereo speakers which come with a 1 Year warranty. This ultra book will woo you and offer excellent technology experience with efficient navigation. The functionality in work also increases because it is easy to carry this portable device anywhere and handle compared to the large and bulky devices. The Ultrabook weights only .77 and dimensions are 285 x 197 x 11.8 which makes it very sleek gadget. The processor has 1.6 GHz clock speed with turbo boost technology having speed of 2.6GHz. The Intel HD graphics contribute towards the entertainment and make the viewing a delight for users.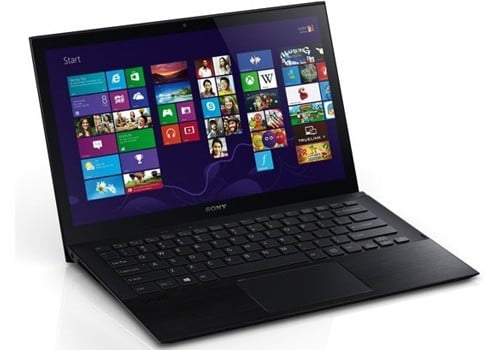 The Sony VAIO Pro 11 SVP11213SNBI Ultrabook can run on low voltage also. These ultrabook has hard disk drive of 128 GB SSD with 4GB RAM DDR3. The speed of RAM is 1600 with 1920 x 1080 resolutions and display of 11.6 makes the ultrabook feasible buy. The main highlight is the Full HD Triluminos.
If you are a conventional shopper then try online shopping of this new gadget and compares all the features with other Ultrabook brands in the market. You will be amazed by the fusion of technology offered makes the human senses experience power of technology through video, audio and sound. Action is a thrilling experience which comes to your retina like never before. You will enjoy playing on Ultrabook. If you are looking to invest in some technology for use then this can be ideal Ultrabook.
About Guest author:
Vinnit Alex is an eminent author who provides concrete information about latest Sony ultrabook laptops features review, as Sony VAIO Pro 11 Ultrabook laptops for helping selection laptop to online shopping users.