This is a continuation of the first part of "How to Set Custom LED Notification Behavior on your Android Phone – Part 1." Here we are talking about the application, Light Flow, that works for non-rooted devices and is available for both free and paid versions. So, here's how you can go about.
 STEP 1 

 INSTALL LIGHT FLOW APP (NON-ROOT)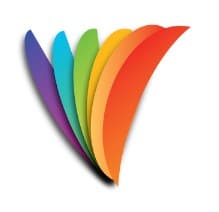 Light Flow application allows you to gain control of the notification LED on your device. This app allows you to modify the LED notification color for SMS, MMS, Gmail & Email messages, Calendar reminders, Missed calls, Low battery, Bluetooth, Google Talk/ Hangout notifications. It also notifies you for No signal, Sound controls, and Contact specific notifications.
The app runs on Android 6.0 version or higher. But if you have an Android version below that, you can install Light Flow Legacy which runs on versions below Android 6.0. But the drawback here will be that you would miss out on the Marshmallow-specific features.
 STEP 2 

 GRANT NOTIFICATION ACCESS
Open the Light Flow application and allow notification access. Just tap on the "Setup" option and turn on Light Flow in the notification access page. In case you skip this step at this position you can even follow this path to allow access: Settings > Sound & notification > Notification access.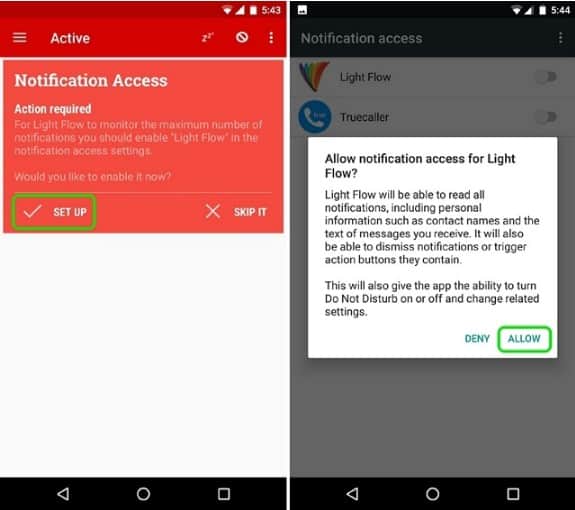 Up next is a welcome page where you get to see some tips and hints about the app. Just  tap on "Got it" option and move forward.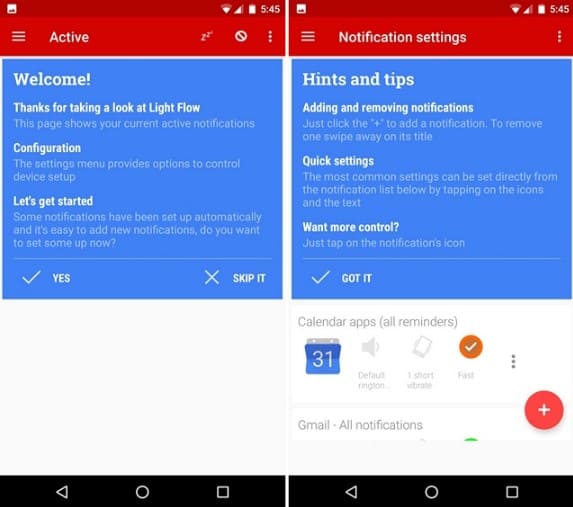 STEP 3 

 CUSTOMIZE LED COLOR
The list of apps that you see now their notification LED color is customizable. It is beside every app that you will find the option to modify the sound, vibration pattern, and notification LED color.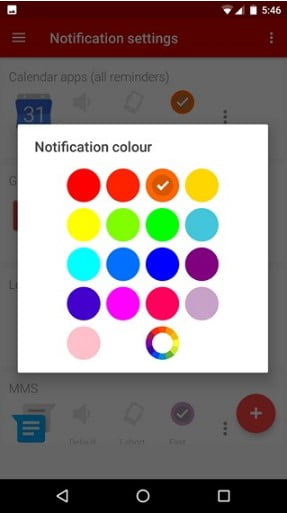 Tap on the floating plus button to add a custom notification light for several applications, contacts, and settings. Tap on the three-dot button beside the apps to disable a notification or go to specific notification settings of the app.
 STEP 4 

 "LIGHT" TAB
On the Settings page, you will find different tabs pertaining to notification, light, sounds, vibration and more.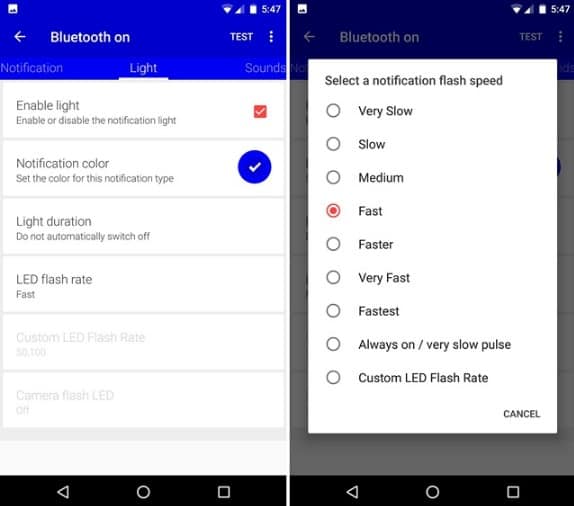 Hop on to the "Lights" tab where you can enable or disable the LED light, change the color, adjust duration, and also the flash rate. Yes, there are a plethora of colors to choose from and tons of different notification flash rates.
 STEP 5 

 GLOBAL LED SETTINGS
For global LED settings, you can alter the app settings according to your wish under the LED Control option. Here you will option depending upon the hardware functionality of your device.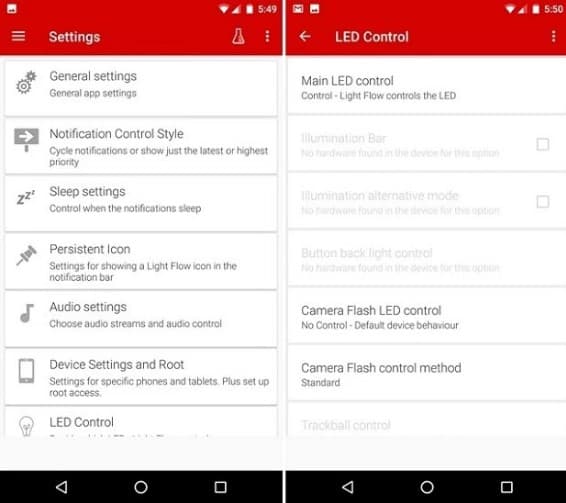 You may also like to read : Remote Control your PC using a Smartphone