PayLoadz is a unique online service which let you sell the downloadable products such as Software, E-books, Songs, Videos, Games and anything which can be downloaded via internet. The PayLoadz system works with PayPal or Google Checkout to provide anyone who wants to sell a digital product. It is especially useful to merchants wanting to sell digital goods to customers right from their own website or in an online auctions. Web developer or website owner need not worry about special programming or server requirements, all they need to do is just cut and paste the HTML code the PayLoadz provide.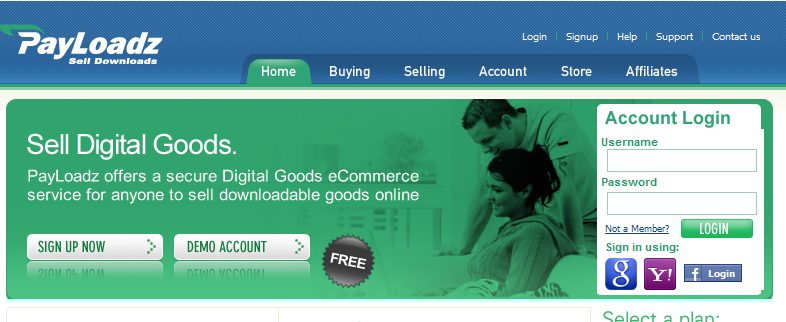 How does PayLoadz works?
A customer browses a web site and finds a product or products that they would like to purchase.
They click the "Buy Now" links from your website which is generated from the PayLoadz system and add an item to their shopping cart.
Once finished adding items, they click on "Check Out" to purchase their items.
Further they will be prompted for their PayPal or Google Checkout page.
After the user completes the payment process, the PayPal or Google Checkout server communicates with the PayLoadz server and provides the transaction details to PayLoadz. This process is invisible.
Then PayLoadz sends the customer an email and a link to download their product. They are also redirected to the download page, immediately after payment at PayPal and Google Checkout that provides them instant access to their purchase.
The entire process happens in a matter of seconds so a person can purchase and download your goods in under a minute.
PayLoadz supports almost all currencies therefore it is possible to sell your products in Indian Rupees. PayLoadz also have an affiliate service therefore website or blog owners can make money simply by putting the PayLoadz Banners on their web pages promoting the PayLoadz website. PayLoadz Basic Account is absolutely free and users who want more resources can upgrade to their Premium Account. What are you waiting for? Just rush to sell your digital product at www.payloadz.com