Recently one of my friend lost his phone and he was very upset that he couldn't track it or get back the contacts he had on the phone.
We then started searching to find if there is any way to get the lost phone or the contact. And that's when Sprint Total Equipment Protection App caught to my attention.
Sprint App is available on Android, Blackberry and few other select smart phones platforms. Sadly, its not available for iPhone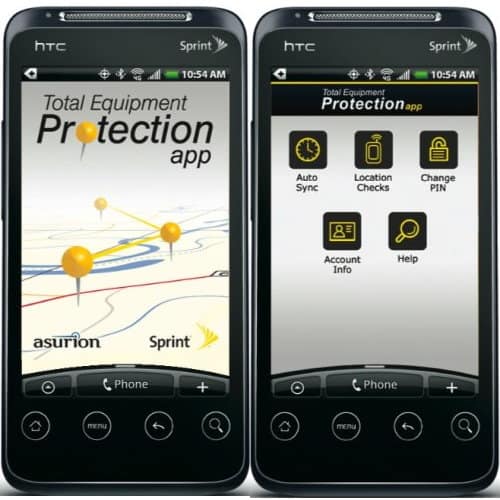 If you are looking for prepaid plans, checkout  iPhone 5 Plans and Prepaid  on Vodaphone.
And it can be easy to setup and start running in few minutes with no additional cost.
More than finding a lost phone it also comes with many great features to protect your existing handset. Below are some of its great features:
Find a misplaced phone with an audible alarm
Locate a locked phone on a map using GPS technology
Remotely lock a missing phone
Easily transfer saved contacts to a new phone
Automatically and wirelessly sync your contacts
Sprint Wireless program is perfect for everyone who want to have their data saved and protect their phone. You can sync your contacts with new devices and allowing them always have backup of friends, family and colleagues number. So in case your phone is at risk you can locate your phone with the help of Sprint's TEP and know its location on Map.
Sprint  also come with remote wipe capabilities,  and lock their phone  so when your phone is stolen it automatically gets locked.
And then you can sound an Alarm in your phone from your PC . This is a cool feature, when your phone is lost, maybe in your own home, the alarm helps you find it.
More info about the Sprint Total Equipment Protection feature:
Customers that didn't enroll in TEP within 30 days of activating their phone are in luck. Sprint is holding an Open Enrollment from August 1-30, 2011. This means any Sprint customer can add the Total Equipment Protection feature. In addition to the new App features, TEP provides Sprint customers with a quick and convenient way to receive a replacement if their phone is ever lost, stolen, damaged or malfunctions after the warranty expires. Hey it's summertime, this feature even covers accidental dips by your phone into the pool or lake!
TEP cost $8.00 per month. The Protection App included with TEP with no added cost provides the ability to find a misplaced phone with an audible alarm, locate your phone on a map using network integrated GPS technology, remotely lock a missing phone, as well as wirelessly sync and manage and restore your contacts. Should a customer need to file a claim a deductible of either $50 or $100 is required for approved claims. While some people might think the deductible is a bummer, have you ever check on the non contract price of that EVO –$449. Or even that LG Optimus you thought was free — $299 is the full retail.
To enroll or learn more visit www.tepenroll.com. Current Sprint customers should hurry, they only have till August 30th to add the feature to their existing phone.
This post brought to you by Sprint. All opinions are 100% mine.