If you are thinking about trying to sell your business, you need to consider all of your options in order to decide what is best for you. When trying to sell a business, there are basically two different routes that you can go. The first option is to hire a business broker to sell the property for you, while the other option is to try to sell the business yourself by listing it on a private business sales website. In order to determine which the best option for your business is, you need to look at your priorities and what the most important thing you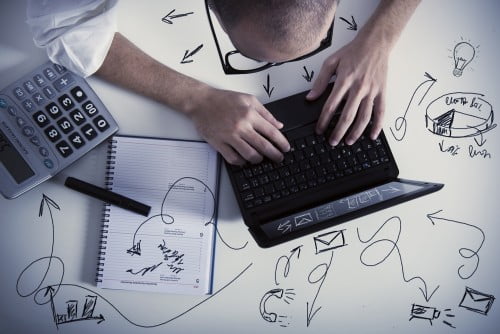 wish to achieve with the sale is. To make it easier for you to make a decision, we will look at each option and its benefits.
Selling Your Business Through A Business Broker
The majority of people who are trying to sell their business end up hiring a business broker. However, part of the reason for this is that many people simply are unaware of the fact that they actually have other options. Still, if you are looking to simply get rid of your business as easily as possible, then you should consider hiring a business broker, as this option requires almost zero work on your part.
You can leave it to the broker to list your business, find potential buyers, negotiate the sale, draw up the contracts, and finalize the sale. All you will need to do is agree to the terms and sign the contract. If this is what is most important to you, then there are definitely benefits to hiring a broker to help you complete the sale.
Benefits of Using a Business Broker
Don't Have to Do it Yourself
As stated earlier, hiring a broker allows you the freedom to concentrate on other things and the ability to have someone else take complete control of the sale. By hiring a broker, you will not have to do any of the work yourself and can just sit back and see how much you can make from the sale.
Broker May Already Have Contacts
Another reason that is can be easier to hire a broker is that they may already have contacts and know of people who are looking to buy a business similar to yours. Many people who are looking to buy a business actually hire brokers themselves to find a business to buy, so it may very well be that the broker you hire is already in contact with potential buyers. This will make the entire process go much quicker and more smoothly.
Selling Your Business Privately
If you are concerned with making the most possible profit off of the sale of your business, then you should consider learning mnore about how to sell a business on your own. This will allow you to avoid the incredibly high commission fees charged by business brokers and also give you the ability to negotiate and complete the sale on your own terms. The best way to go about selling your business privately is to list it on one of the many for sale by owner or private business sales websites. You will still have to pay for these listings, but these websites only charge a fraction of what you would have to pay to a broker.
Benefits of Selling a Business Yourself
Don't Have to Pay Commissions to the Broker
As stated earlier, you can save yourself a huge chunk of money by not hiring a broker and paying the high commission fees they typically charge. This is probably the main reason that people sell their businesses privately, especially when they are looking to make the maximum profit off of the sale.
You Do Not Have to Wait on the Broker for Feedback
Selling your business yourself allows you to have complete control, meaning you won't have to wait on the broker for feedback. Instead, you can negotiate directly with the potential buyer, which could make the entire sale process go much quicker and more smoothly. Having complete control of the negotiations, you can also dictate the terms of the sale more easily and ensure that everything is done in a manner that is right for you.
About the author
For Sale For Lease are an online service that help business owners, private home owners and landlords to list their property or business for sale online privately without the need for an agent or broker. Visit their website for more information – http://forsaleforlease.com.au/business/