Mobile technology is blazing a new trail for economic change across Africa's one billion people. With subscriber numbers rising past 700 million, mobile phones and devices are the source of most digital communication in Africa. Off the back of this mobile revolution there has been a boom in the development of innovative applications and services specifically targeting the needs of the African market.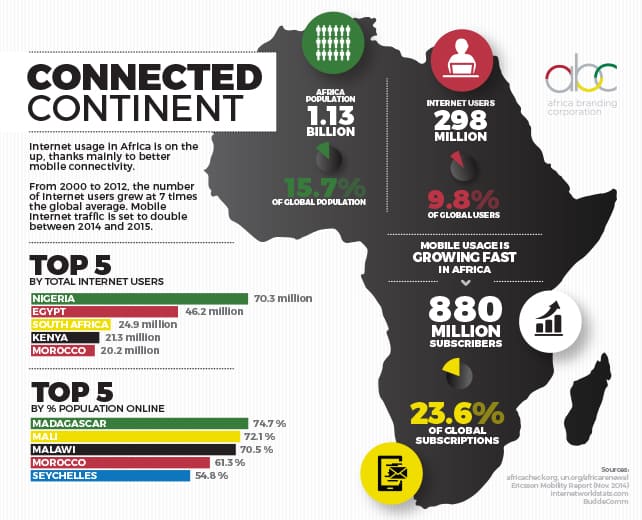 Such inventive mobile services are disrupting areas such as remote healthcare, agriculture, education, money transfers and e-savings, where development has been suppressed by relative lack of physical connectivity and access to reliable energy. In contrast to many smart phone apps that have achieved success in developed countries, the economies of Africa today are such that the vast majority of these mobile services are SMS-based. For example, healthcare workers in Kenya are providing AIDS patients with a weekly text message service that checks antiretroviral drugs are being taken correctly. This has led to a dramatic increase in active use of medication and savings in travel and treatment costs.
The rise of Africa's digital economy has also seen the huge commercial success of mobile payment and remittance services across Africa. For the 70% of adults who have no or limited access to a bank account, mobile money services enable them to send and receive money using their phones. On an international scale, mobile transfer services like Senditoo allow diaspora communities to support friends and family in their home countries. Senditoo users can recharge the mobile phone credit of their loved ones who live thousands of miles away, in an instant, low cost and secure transaction.For the vast majority of Africans, Internet engagement will be solely through mobile technology. Africa is a continent that has skipped the era of the universal landline and the wide adoption of the PC that has occurred in developed countries. Communication expenses in Africa are estimated to represent 4 to 6% of household incomes, so airtime transfer through services like Senditoo is the ideal solution for Africans living abroad to send remittance to their friends and family.Basic mobile phones cost just $10 in many African countries, and it is predicted that smart phone usage will increase to as many as 125 million users in the next few years. The scale and pace of mobile phone adoption is making exciting waves in Africa's digital revolution, with inspiring business innovation that has captured global attention.