In the age of powerful multi-core and graphic rich smartphones, gaming isn't just like how it was few years ago. But Nintendo 3DS is for anybody who wants to take portable gaming beyond the smartphone standards. A super-sized version of the original Nintendo 3DS—a two-screen clamshell device with a touchscreen on the bottom and a glasses-free 3D display up top.
Like the DSi XL, the 3DS XL shares the vast majority of its components with the original 3DS, only three major differences exist between them: the overall size, the size of both screens, and the size of the battery. XL actually feels skinnier and far more comfortable than its predecessor.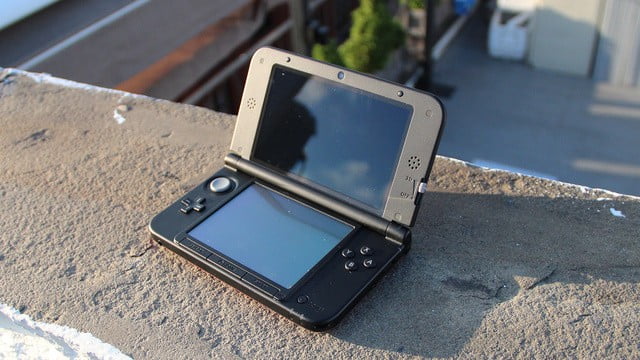 The 3DS's clamshell exterior was a glossy fingerprint lure, whereas the 3DS XL employs a smudge-resistant matte finish that feels sleek and clean Games don't lag, take very little time to load (in general), and take good advantage of the available hardware. The 3DS XL is pretty rugged, but its matte finish does pick up scratches more prominently than the shinier 3DS shell.
Specs and performance
The internal components — which include a relatively meager dual-core ARM processor, 128MB of RAM, and 2GB of internal storage 4.88-inch display transforms the 3DS into the best 3D display for a gaming console and its screens are significantly less reflective. 3DS had three lid positions: closed, 160 degrees and 180 degrees, the 3DS XL has four: the 3DS's three, plus a new 110-degree angle, laptop-style The one hardware compromise is in the speakers.
The system has only one major inconvenience and that's the requirement of high brightness to fully see the 3D effects without glare or reflection.
The camera on the 3DS XL which is 0.3-megapixel shooters is no improvement over the 3DS; The onboard cameras are not very good. They produce grainy images, which is mostly fine for AR features, but basically unusable for capturing photos or videos. The 3D capability of the 3DS makes the poor camera quality a real missed opportunity.
Unboxing video:
Battery;
The 3DS XL's larger frame should theoretically provide room for a more spacious battery, but of course it also has bigger screens to power. In practice, I tended to see around four hours solid game time, and the XL lasted three and a half hours
At the lowest price of £165.00 you can grab the new Nintendo 3DS from Tesco
Offers: 4 GB SD Memory Card Include. Register your new Nintendo 3DS XL with Club Nintendo before January 15th, 2013 and download one of five top Nintendo 3DS games for free from Nintendo eShop.