Hey! Have you heard about Miramagia? Internet is filled with countless online games. Car racing, motorbike games, snooker, surfing, sport-themed games and the list goes on. In addition to that nowadays interesting online games are not found easily. If you are bored with the same old online games, there are many new ones as well. Miramagia is one of these fantasy farm games full of surprises and amazing creatures is a unique game amongst the crowd. One can play Miramagia either by connecting with Facebook or by directly logging in.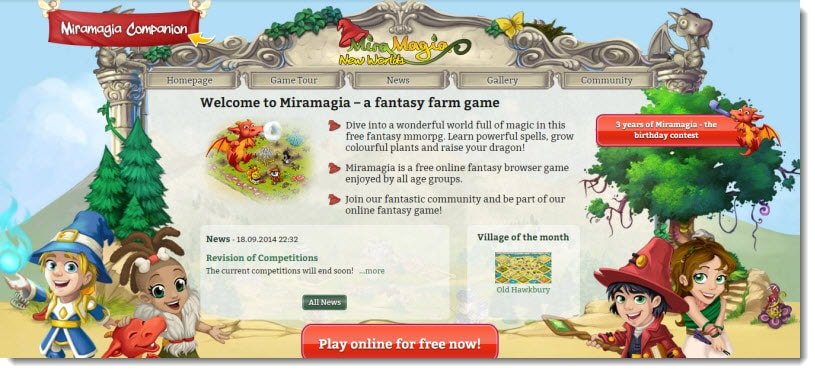 Theme: Miramagia based on fantasy Farm games
It is a fantasy farm games with a magical twist. Full with magic, spells and magical creatures, the game provides a magical experience to players. One can farm with magical plants and creatures and take care of them every day. You can become a  sorcerer, mage, druid etc. One has to learn magical spells to climb up the levels magicians. Magic helps you grow plants on your farm. Players have to learn to cultivate mystical plants and sell them.
Dragons, yes you read it right! One can choose dragons, raise them until they are grown up. You can race with your grown-up the dragon and test your racing skills. Be gregarious with other players in a village. And you get to have a magical laboratory with magical artefacts. Solve quests with alchemy experiments. This is just an overview of this fantasy farm games there is a lot more.
Attractions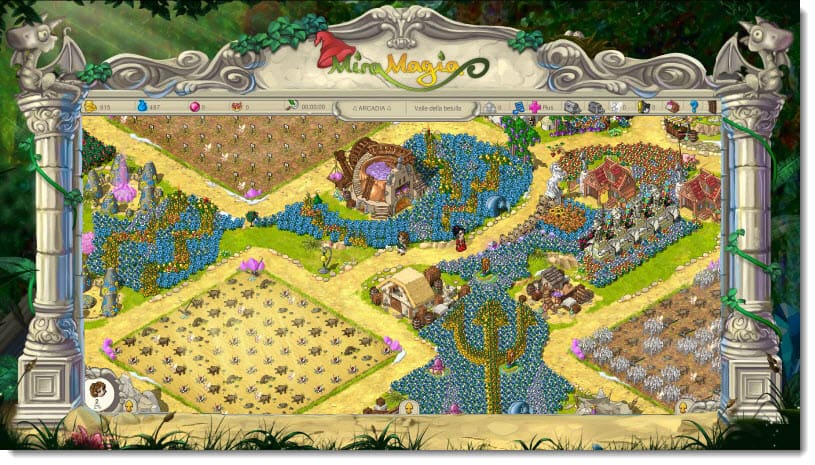 Magic itself is a strong attraction. The quest to become an adept magician augments to it.
Farm with magical plants is a new thing to experience. Farming with a magical flora and trade of the same takes players on a fantasy ride.
Dragons! The fearsome creatures as they are always portrayed are pictured the other way in this game. One can raise a dragon and race with it!
Villages consisting of similar thinking players is another star in the game.
What do you need to play Miramagia?
A working internet connection, a browser and an account in Miramagia or Facebook. That's all you need to play the game (of course you will need a device which has an online browser).
Verdict
Miramagia boasts a magical world full of fantasy. It gives players the ability to own a virtual magical farm, magical laboratory, trade harvests make friends and enjoy. Unlike other online browser games on the internet, Miramagia stands apart from the crowd in its own way. So go on and explore the magical game of Miramagia!
 Website: www.miramagia.com