MOBA games are on the peak of their popularity right now. If you are a game addict then you would already know what MOBA means for others am happy to help. MOBA simply means  multiplayer online battle arena. These days most of my time is spent playing MOBA games and that too browser games which have come a long way now and you can expect some great graphics in browser games as well. If you love to know about new MOBA browser games then you are going to love this.
Bigpoint, the popular publisher and developer of browser games has now revealed details about their new upcoming MOBA browser game called Merc Elite. We expect this game to truly be great because of the past games brought by the folks at Bigpoint such as Battlestar Galactica online and Drakensang online.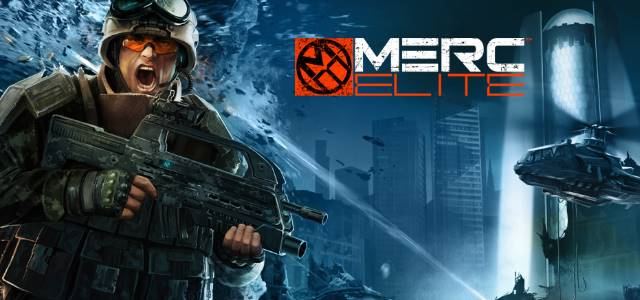 Story of Merc Elite
Merc Elite (mercelite.com) is a military based multiplayer online battle game which takes place in the 'near' future. The story goes this way:
Merc Elite takes place in near future when the scarce natural resources are triggering the warfare among conglomerates in control. To gain the limited resources and to keep hands clean, these conglomerates hired mercenary bands, professional and deadly killers. And intense battles break out among the best mercenaries who are known as the Elite.

The online shooter game Merc Elite takes place in an era of guerrilla battles paid for by corporate mega-conglomerations and fought by contract soldiers. A unique direct-fire combat system based around the realistic use of cover will bring a new co-op game experience for even the most jaded MOBA players. Elaborate, varied battlefields offer a multitude of tactical options to ensure exciting, tense, and relentless action in ten-player team combat battles. Unlock advanced military weapons, new abilities, and powerful new mercenaries as you direct your warriors in this modern warfare online shooter game and make them into the world's best soldiers-for-hire.
Merc Elite key features
Merc Elite is the first game in the MOBA genre to be based on the near future time span.

It brings the awesome direct fire shooting and directorial mechanics.
Bigpoint promises cutting edge graphics for a browser game.
You can customise weapons yourself and the characters can be upgraded and customised as well.
There are five classes to choose from: Recon, assault, juggernaut, heavy gunner and tactician. All the classes are customizable as well.
It features top-down perspective gameplay and five versus five team battles with Domination as the main gameplay.
There are over 120 skills to be unlocked for the game freaks out there.
The game will be heavily PvP focused.
The Classes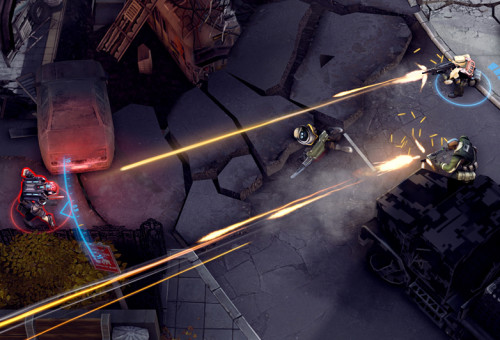 Recon: In this class, you need to have the speed and intelligence to make it through. Killing enemies in this class needs tactics, only the huge guns won't help.
Assault: As the name suggests, in this class you need to pull in a huge assault at the enemy. You get a huge selection of weapons to take down whatever comes in sight.
Juggernaut: The juggernaut is the one in the team equipped with heavy weapons and health. He has a low range but it will be the first one to engage in the action. It is the tank, it has a shield which will protect you and your team against attacks.
Heavy Gunner: The heavy gunner has the ability to shoot over a long range. It is perfect to snipe up the enemy team.
Tactician: The name says it all. The tactician is the chief of the team, it can track down the enemy. It can call for airstrike, it also has shields and guns to help your team win.
Gameplay
Merc Elite is based on the unity engine and is heavily based on the real world situations rather than the fantasy which we are so used to so its truly a welcome change.
In this modern warfare co-op game, you and your team of mercenaries will have to complete the objectives laid upon you. You will have to lead your team to victory and wins medals and awards in this MOBA game.
Merc Elite is highly detailed which makes up for the less number of classes in my opinion but reportedly more classes will be added with time so it might be worth the wait. Ten soldiers are on the battlefield at once so it makes up for a thrilling gameplay and strategizing will be truly fun. While playing you unlock several new features in the game which will keep the interest meter level up. All in all the game freaks who love MOBA games are in for a treat.
Conclusion
You'd be wrong if you think it is one of those several MOBA games, it is definately something and the realism it brings is a breath of fresh air in the gaming scene full of fantasies. The game is up for pre register and it is free so better go and register yourself on their site. Mer Elite is expected to be released this summer.