For anyone who is obsessed with typography has a natural inclination towards fonts, something which Steve Jobs popularized in modern-day computers. Harry Potter, on the other hand, is a franchise which shaped and heavily influenced the pop culture. So much so that there are Harry Potter-themed fonts you can work with. So if you are a Harry Potter fan, then you might want to bring the same Harry Potter aesthetics into your artwork.

Since there are literally hundreds of Harry Potter related fonts out there, making a full list is literally impossible. Moreover, you'll not be using all of them either. So here we list some of the best ones you can make use of.

Harry Potter Font

This font is as close as it can get to the Harry Potter style of art, both in books and in adapted movies. Lightning-style edges and Gothic theme makes it looks like it is straight out of the magical world. Besides the letters, there are few special characters available for you to use.

The Cochin Font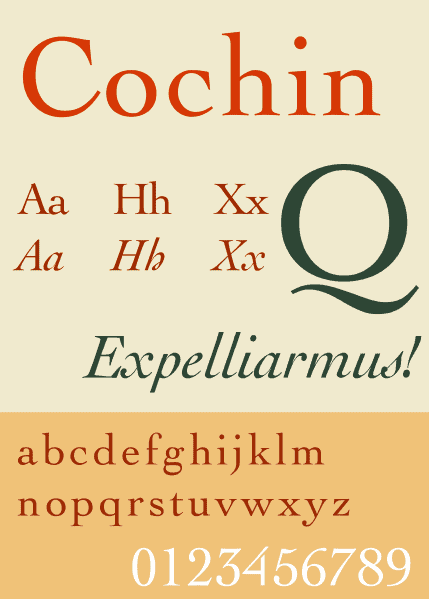 Even though it is listed second, it is arguably the most important font in the HP world of fonts. This is simply because The Cochin Font is used on most Harry Potter books officially. So if it seems familiar, don't be surprised. The font is very old and was invented in 1912 for printing purposes. But its origins can be traced as far back as the 17th century and is said to be created a Frenchman named Nicolas Cochin. This font is available by default on macOS.

Dumbledor Font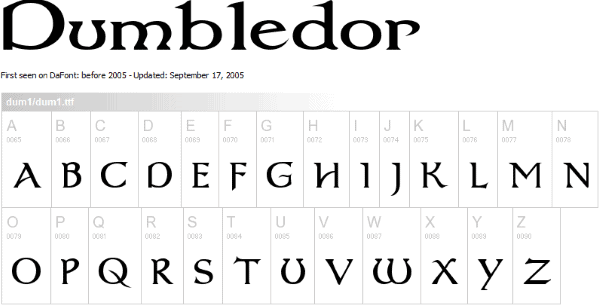 This font offers a large selection of Harry Potter-like artworks which you can use for printing purposes. Some of them are almost identical to the ones you'll find on official books, movies, and merchandise. Such large collection often gets overwhelming and it might take you a while to pick the right one for use.

Magical Me (Parry Hotter)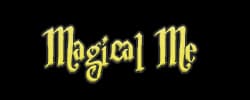 Inspired by an autobiography by Gilderoy Lockhart of the same name (Magical Me), the letters in this font are large and concise, with a lot of twists and turns.

Ink in the Meat Font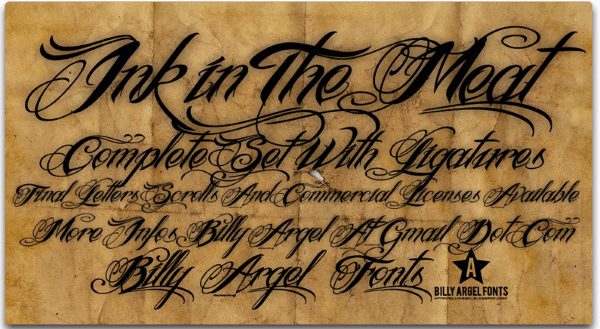 This font is not exactly a mimic of any headline fonts found in Harry P books but is very tuned to the theme. In its presentation, it follows the old-school calligraphy approach with quirky tail-like letter extensions. Perhaps that's the reason it has so much similarity with the Harry Potter documents. But as a caution, this font, in particular, can be indiscernible at times.

Aquiline Two Font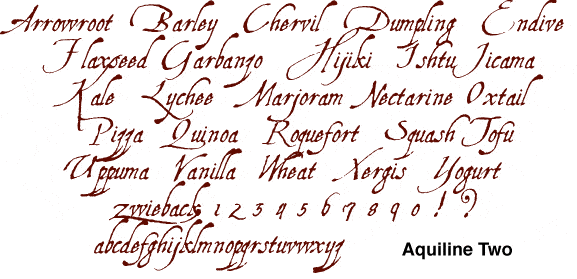 Designed by Manfred Klein, this font is a blend of cursive writing and Gothic themed writing. With over 248 defined characters and 211 glyphs, you'll find everything you'd need for Harry Potter-esque presentation or printing work.

Magic School Font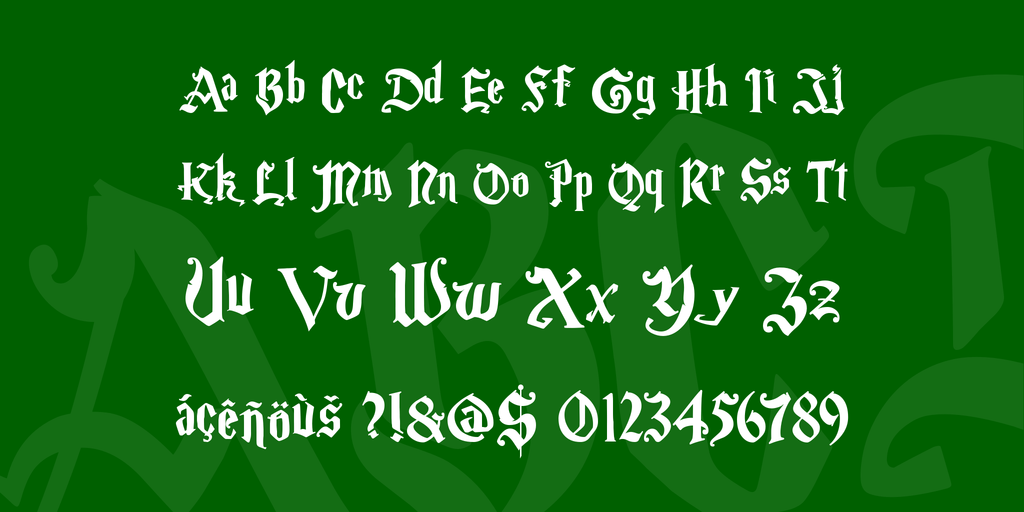 This is another old-school font that is sure to take back to your school days with its cartoony look and feel. While this is still not an authentic font that's straight out of the Harry P world, it nevertheless is well-designed and fun to work with.

Parseltongue Font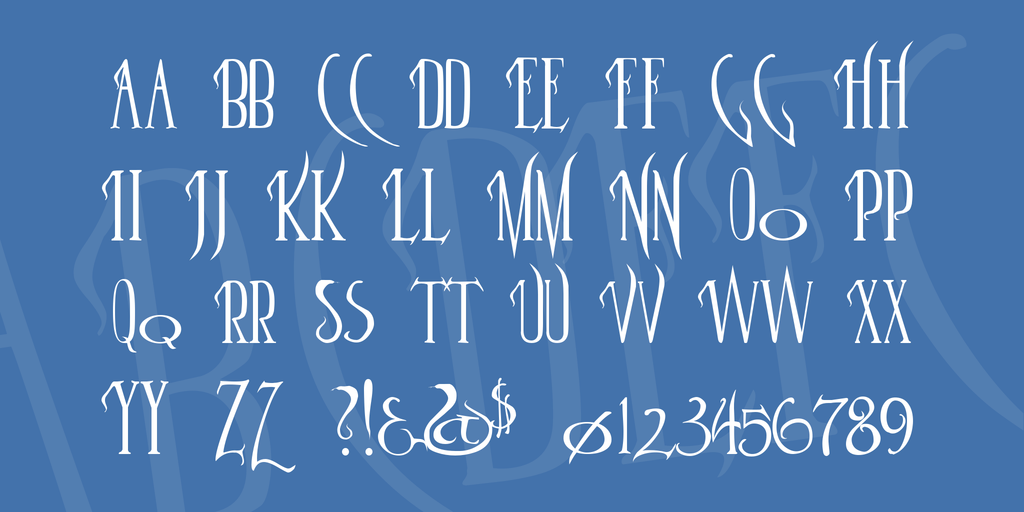 Parseltongue should be appreciated for striking a balance between being inspired by the Harry Potter motion pictures and being distinguishably different at the same time. The letters in this font are easy to understand and you might even relate some of them to books you have seen in potions.

I Love A Ginger Font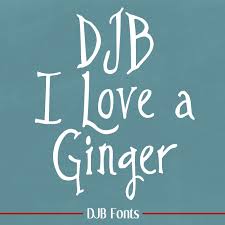 This font is similar to Parseltongue and has no direct link to the Harry P universe. The letters are concise and interesting to look at. If you squint carefully, you'll realize that the took heavy inspiration from Weasleys.

Lumos Font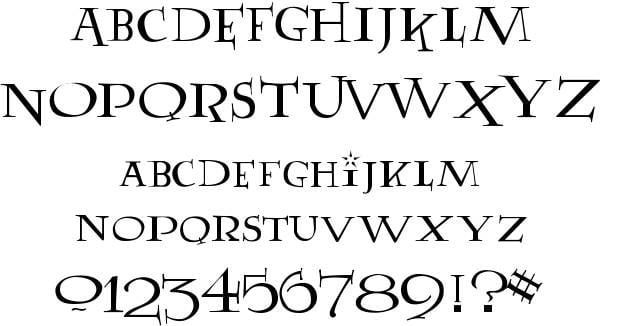 This font is quite similar to Times New Roman except for the elongated edges. In the Harry Potter universe, Lumos is one type of spell that will light up your want instantly. To get the best out of it and get a true-to-the-book experience, use Lumos is CAPS only or small-caps. So avoid a mixture of both.

Booter Font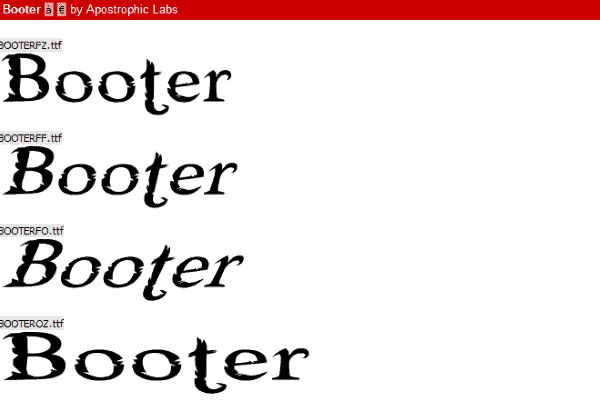 Booter is perhaps the most clearly-spaced of all the fonts mentioned here. Just like Ink in the Meat font, this is not strikingly similar to any Harry Potter original work but not radically different either. In this collection of font, there are a number of variations in size, angle, and thickness. So it's well-worth the label of a multi-use graphic font.

Faerytale Woods Font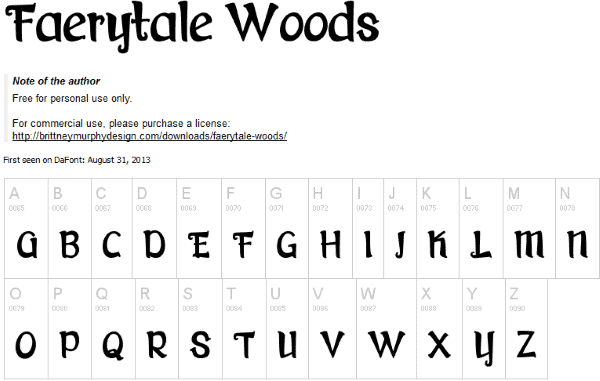 The Fearytale Woods fonts are quite clear which make them ideal for use in most situations. This is not a font which you'll find inside of the Harry Potter world but has a lighthearted cartoonish aspect to it. As a downside, this is not a free font for commercial purposes, but you can play around with it for personal use.
Now that you know some of the best Harry Potter related fonts available to you, it can be tempting to start using them as soon as possible for your next project. In this section, we'll guide you step-by-step on how you can make use of these mystic fonts. But the installation process varies slightly for different OS.
Installing Harry Potter Fonts on Windows
Open Cortana or use the Search bar and type "fonts".
This will open up all the fonts. But these are not available in your system yet.
Find your preferred font and download the .ttf file format. This should make it available in the Fonts window.
Open your Word Program and change the font you just downloaded to start using it.
Installing Harry Potter Fonts on Mac OS
First, go to the official creator of the font or grab the download link for Macintosh.
Download the .ttf or .otf file format.
Click on install once it's downloaded.
Navigate to Finder and Applications.
Open Font Book and you'll see the downloaded font.
Select the font to start using it in the Word processor.
For Linux machines, the procedure for downloading and installing a font is the same. Just make sure you grab the file with .ttf extension.
In conclusion, the options are endless, and we actually encourage you to try out more relevant harry potter font. This will only beautify the project you're working on and have plans for.