Whether you are writing an email to your boss, or preparing your resume, or writing a blog, or simply posting on social media, some common grammatical mistakes can make you look silly and It can be embarrassing to be called out for simple spelling mistakes and grammatical errors.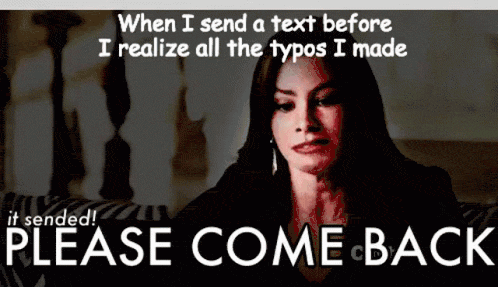 Have you ever wished for an extra pair of eyes to proofread the content for you? Linguix is here to save you, it is an AI-based writing assistant that works seamlessly to help you to prevent any writing errors. Linguix is one step ahead with 2700+ advanced grammar, spelling, and style corrections and a lot more. Our content team here at techgyo.com use it every day, and so we wanted to share our honest review of Linguix and why you should use it too. 
Why should you use Linguix?
Linguix can be a lifesaver when it comes to writing content. We can probably list down 100 things you can do with Linguix, but to keep things simple, here are the reasons for which you should use it:
Chrome extension that doesn't crash your browser
Double click a word for definitions and thesaurus
Insanely fast plagiarism checker
Never get stuck for a word while writing
Eliminating writing mistakes and improving grammar
It also provides consistency to your writing
Create quick snippet shortcuts for long statements for emails
Speed up email response with canned statement shortcuts
Get context-appropriate writing recommendations
Get 2700+ advanced grammar, spelling, and style corrections
Linguix fixes grammar errors as you write to improve your content
Features:
Web Editor:
The speed of the Linguix app is a lot faster than other softwares. All the errors get highlighted with the help of Linguix extension as soon as you start viewing your documents or texts on the Web.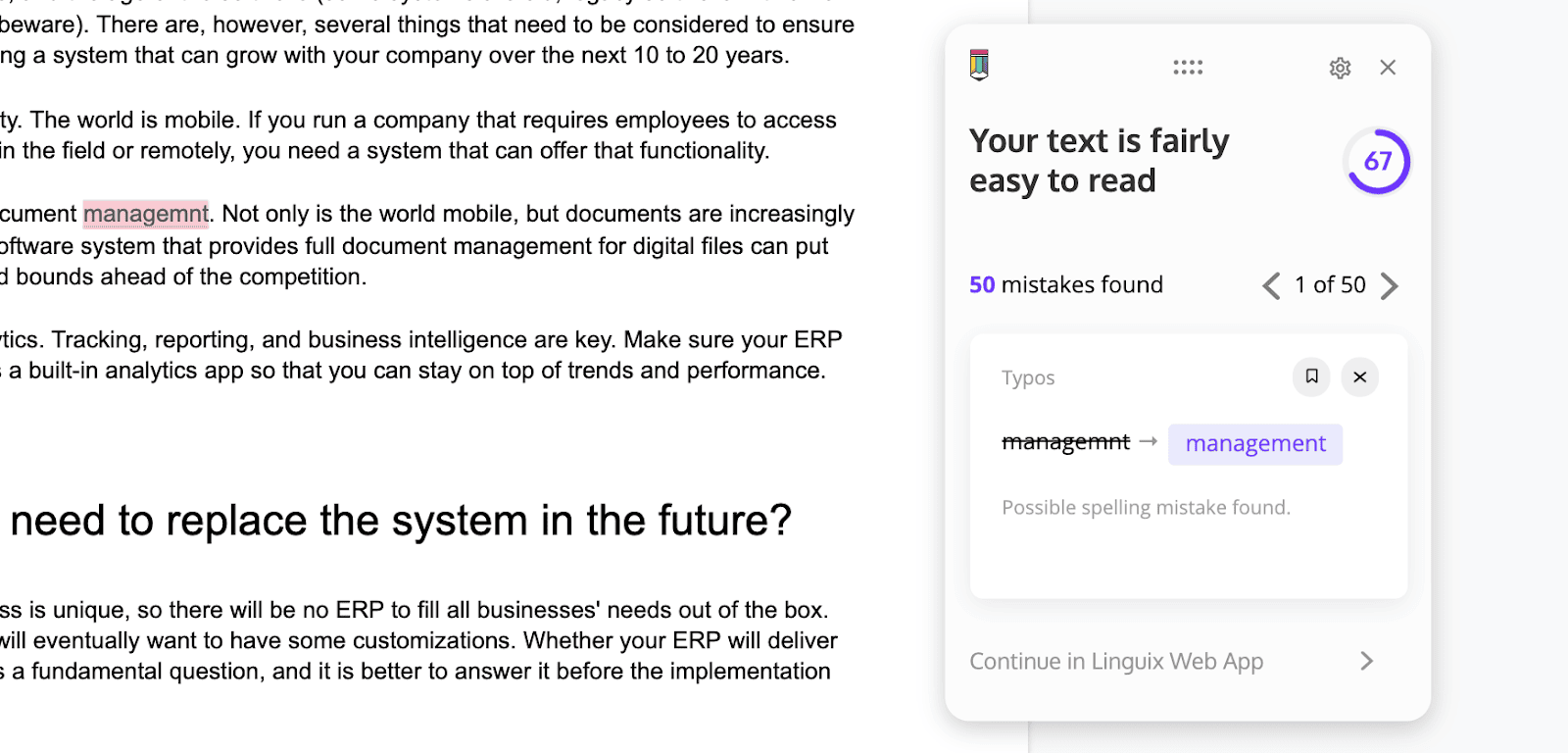 Browser Extensions:
Extensions are available for Chrome, Mozilla, and Edge. After downloading the extension you can easily use the Linguix while typing on any software or applications. The web extension provides you seamless integration in the existing web writing works. You are also provided with refined word definitions as well as the suitability of the synonyms.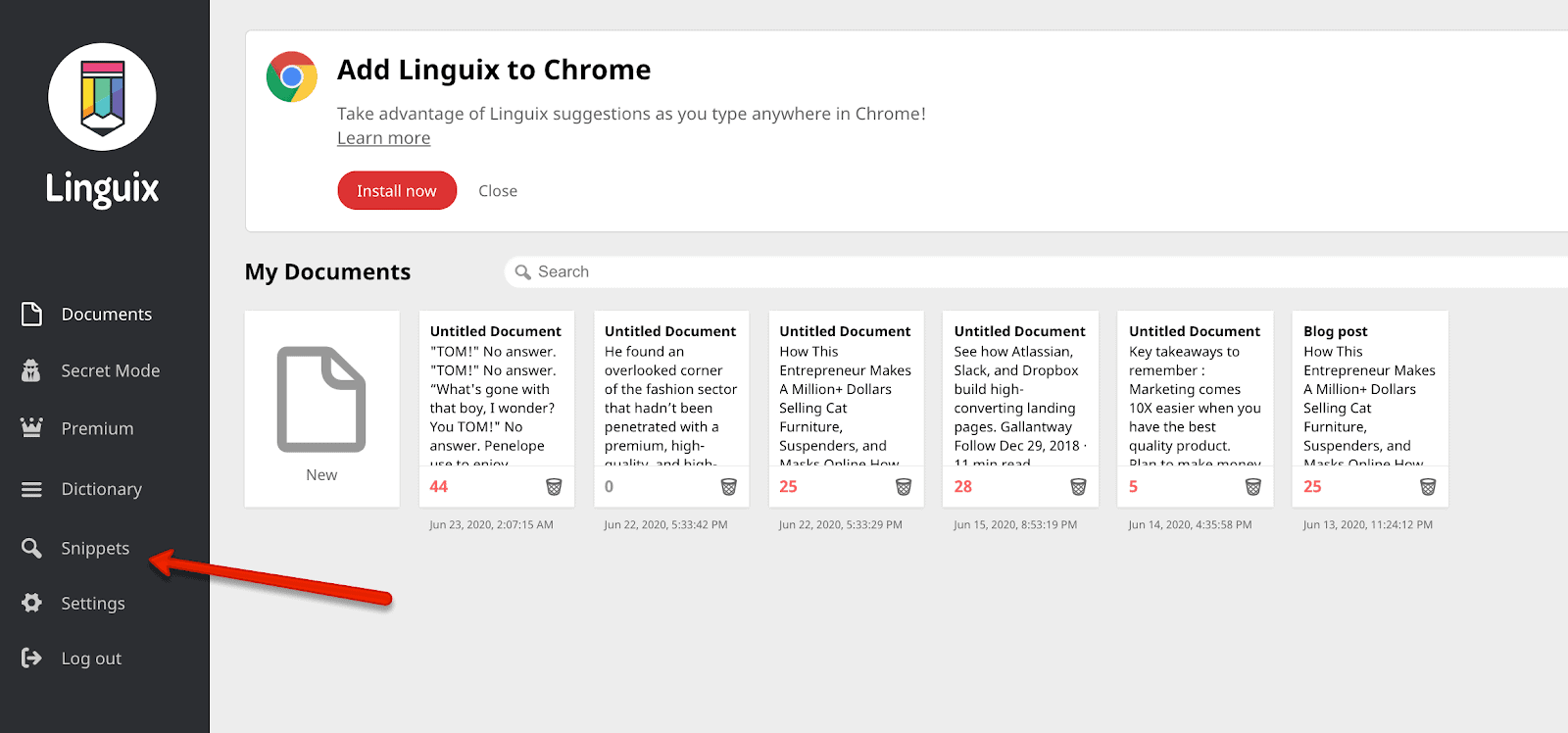 Advanced Writing Insights: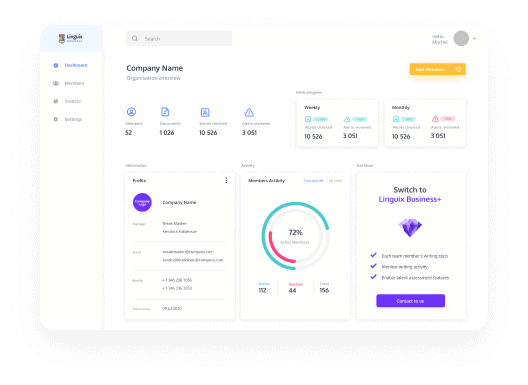 The advanced writing insights are already present in the applications and are now available in the extensions as well and it highlights the texts on the web which require correction. You can view your writing insights from the Statistic Module on the left side of the page. From there you can easily view the stats of characters, words, sentences and even readability score.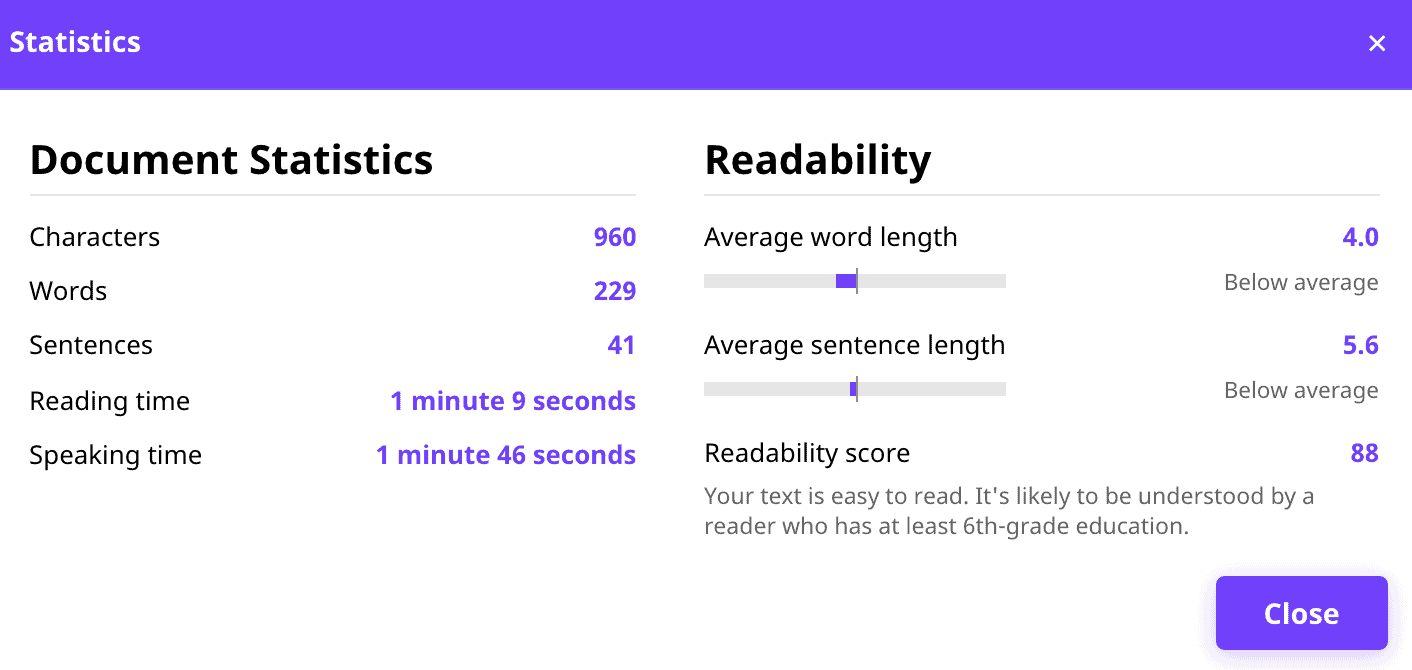 In addition, you can find more insights in the Audience tab, where  you can set your goals. You will be able to view the words, characters and the length of sentences that you have entered.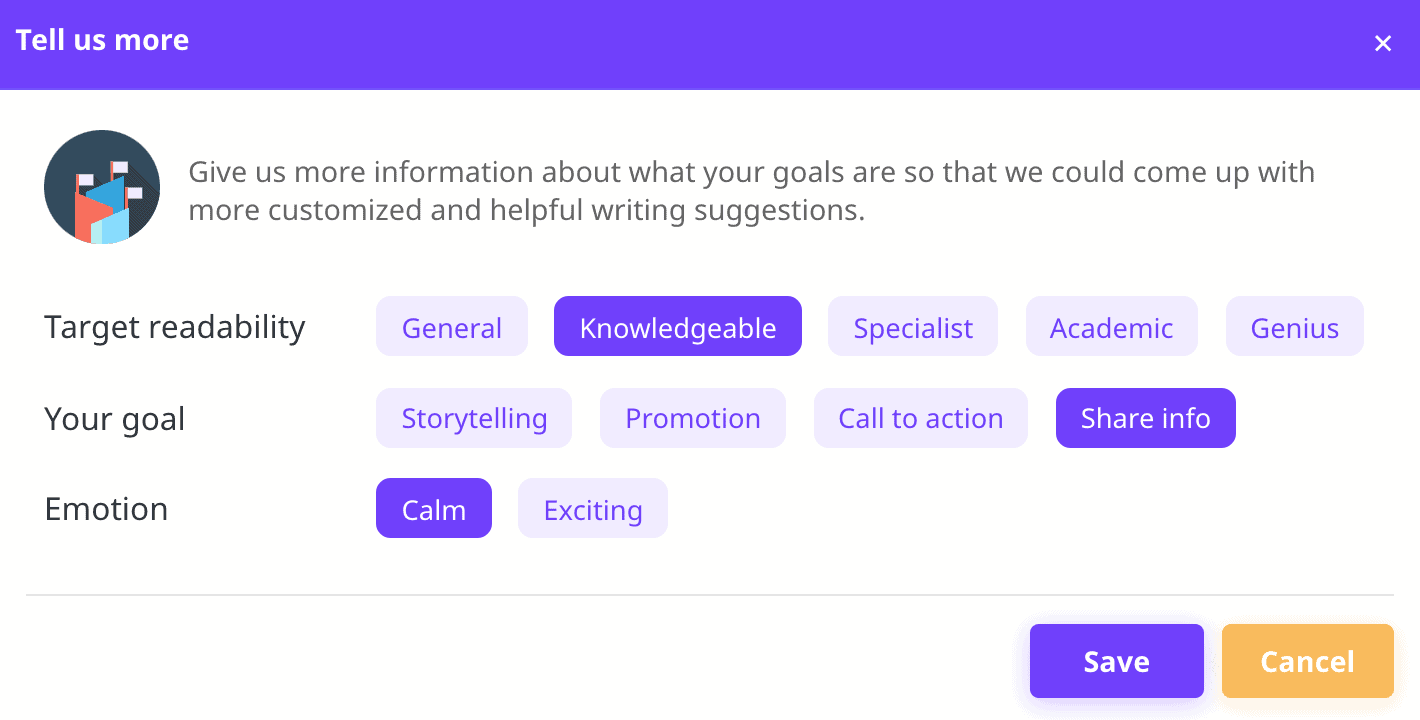 Style guide:
This feature helps to keep the teams aligned with the shared library of words, terms, software and, phrases that are only available.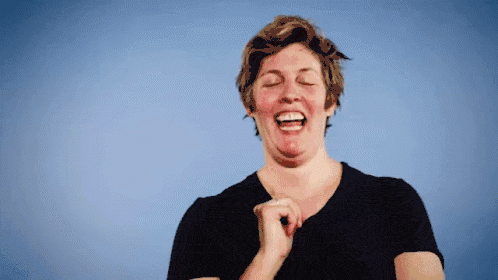 Suggestions :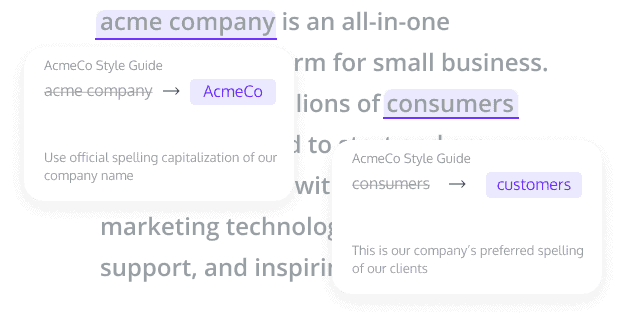 2. Preview: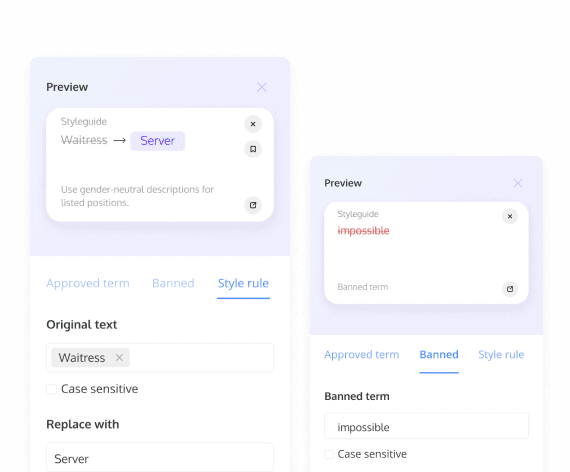 Snippets:
This feature allows you to complete your email and social writing at a much faster rate. You can assign a shortcut by hitting ?? Space on Mac or Shift+Ctrl+Space on Windows for instantly inserting the template.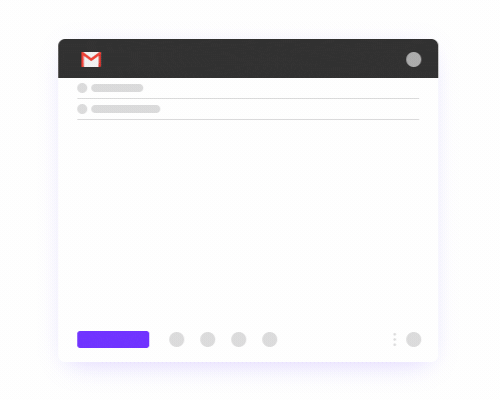 Keyboards: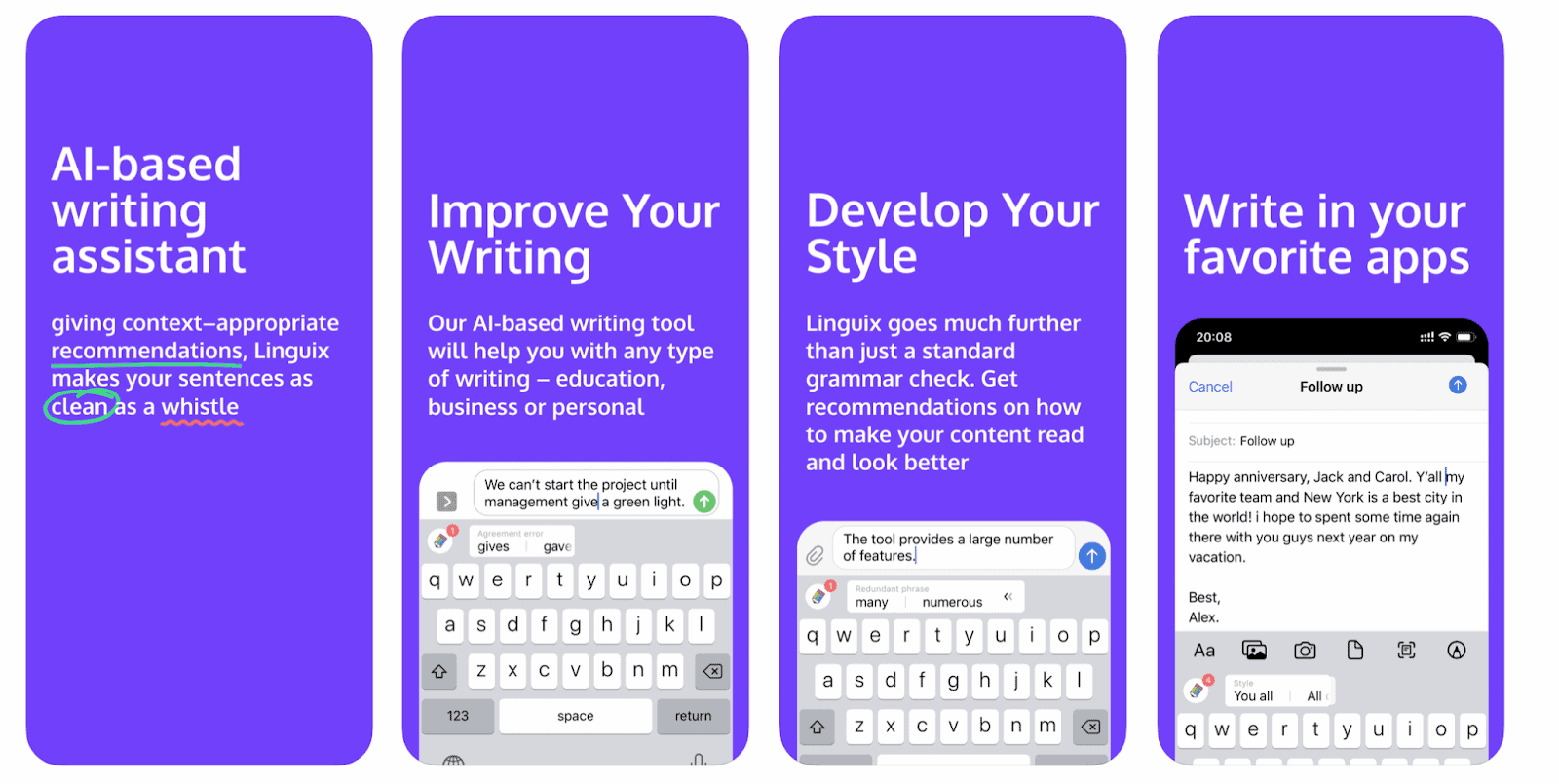 Linguix also provides the user keyboard suggestions. It helps to work faster and efficiently.
iOS keyboard : https://apps.apple.com/us/app/linguix-keyboard/id1500261276
Android Keyboard: https://play.google.com/store/apps/details?id=com.linguix.keyboard.inputmethod.latin
User Interface: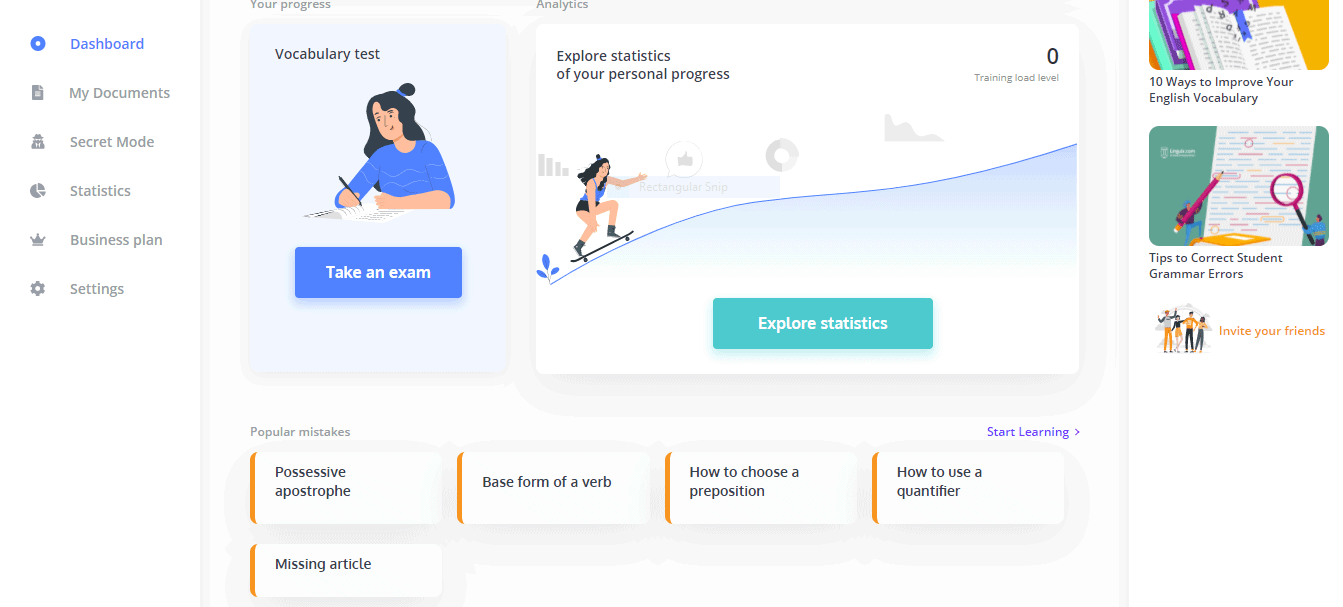 In February 2021 they added a Plagiarism checking engine released for early adopters and moving onwards in the last few months they have added a lot of features like sentence rephrasing, additional add-on, Outlook for words, and many other features that will also be added in consecutive months. After adding the Linguix as a Google Chrome extension on the web, it will make the corrections by highlighting the texts and suggesting the lists of suitable options. You can even overcome the common mistakes done while writing like missing proper articles, the base form of a verb, and insertion of the possessive apostrophe. Linguix can also help in correcting the propositions and quantifiers.
Example of preposition correction:
| | |
| --- | --- |
| Incorrect | A lot people turned out for the election. |
| Correct | A lot of people turned out for the election. |
Example of quantifier correction:
| | |
| --- | --- |
| Incorrect | Jim has taken many flight. |
| Correct | Jim has taken many flights. |
Pros:
It is easy to use and has a clean interface.
It provides Vocabulary tests and English webinars that help in the improvement of English.
It is affordable to use
Snippet shortcuts
Templates
It offers lifetime plan and integrations with Firefox, Chrome, Edge, Safari
It also provides an iOS keyboard as well as an Android keyboard
It is also well-designed for Education purposes.
Cons:
If you have both Linguix and Grammarly extensions then you will find that sometimes the Linguix shows suggestions lately.
There is no free version available.
Unique Selling Point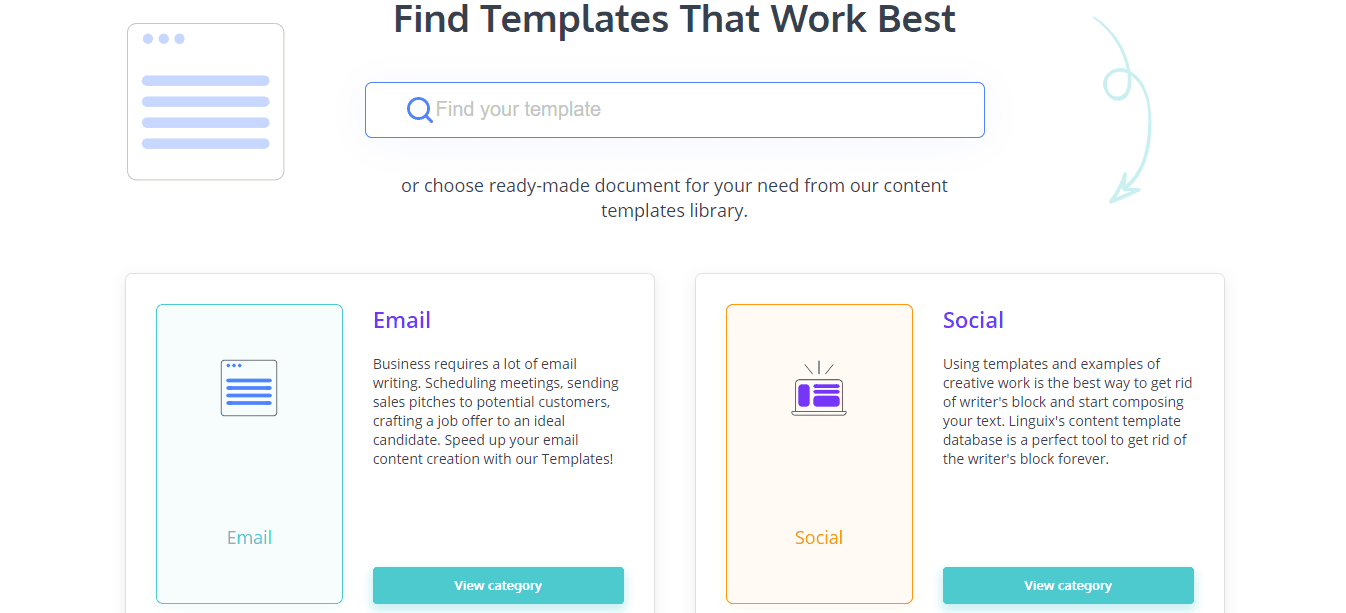 Beside grammar and plagiarism checking it has its unique property of content creation. It is still difficult for many students as well as the content writer beginners to complete their task without any grammar and typographical errors. So the Linguix has come up with the inbuilt template for different topics. There is a unique library of 20 templates consisting of documents of different types like essays, business-related texts (press releases about new hires), marketing(white papers, blog posts).
Another unique point there are Chrome and Firefox extensions available which you can instantly use while writing on the web. There is also a paste bin app where you can paste your message and a fixing option will be available to you, once you apply them your text will be corrected and as you leave the page the information will be deleted.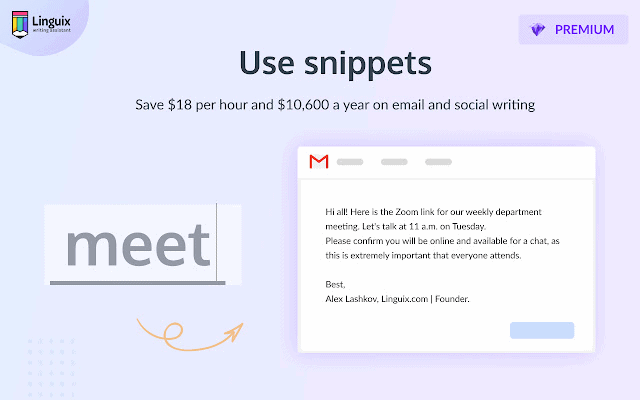 Last but not least there is also an option of Snippet with the help of which you can automate your typing tasks
Comparisons with Alternatives Software :
Grammarly is mainly used by teams of all sizes whether the team is writing emails or articles. Whereas Linguix is mainly used for reaching out to the right audience with the right message and fewer efforts
Grammarly does not have the option of snippet whereas Linguix does
Grammarly provide support through emails, tickets, and live support whereas Linguix provides support through email, phone, and tickets
Grammarly is quite expensive in comparison to Linguix
Grammarly does not provide team collaboration and ready-made templates whereas Linguix does.
Grammarly starts from $11.66 whereas Linguix starts from $5
Training in Grammarly is done online and also via documentations whereas in Linguix it is only done via documentations
Grammarly Pricing:
Free plan
Premium plan:$11.66 per month
Business Plan: $12.50 per month per member
Pro WritingAid does not work on mobile applications whereas Linus works on both desktop and mobile applications.
Pro WritingAid allows both free trial and free version whereas Linguix only provides a free trial, no free version is available
Pro WritingAid provides the support of emails and tickets whereas Linguix only provides support through email, phone, business-related to the end tickets
Pro WritingAid starts from $70 per year whereas Linguix starts from $18.95 per month.
Pro WritingAid pricing:
Premium: $40 per year
Premium Plan: $45 per year
White Smoke is used for writing professional business reports and documentations whereas Linguix is used so that the right message is delivered to the right audience
White Smoke points out when there is too much use of the same words whereas Linguix does not do the same
In White Smoke, the training is available in documentation and videos whereas in Linguix the training is available only in documentation
White Smoke starts from $5 per month whereas Linguix starts from $18.95 per year.
White Smoke provides support of phone calls whereas Linguix does not.
White Smoke Pricing:
Web Plan: $5 per month
Premium Plan: $6.66 per month
Business Plan: $11.50 per month
Use Cases:
Templates:
Emails:
Apology for Negative interactions
Apology from Management email
Mass Mailing Apology Email
An Apology to Regain Trust Email
Scheduling a Meeting at work
Follow-up Email
CV:
Personal:
Personal Apology |Email
Cover Letter for Internship
IELTS Writing Task 1 Academic Template
Business:
Press Release: New Hire
Case Study for Marketing
e-book
Bio(professional in a company)
Press Release: General Media Update
Essay:
Argumentative Essay
Narrative Essay
Expository Essay
Literary Analysis
Descriptive Analysis
SAT Essay Template
Social.
Pricing:

Personal: $8 per month
Business: $10 per month per member
Enterprise: Tailored price plan
Features in Premium Plan :
Basic and advanced grammar
Punctuation checks
Spelling suggestions
Integrations with millions of websites
Vocabulary enhancement suggestions
Genre specific writing style checks
Unlimited grammar checker
Access to the content templates library
Access to the content template library
Mini helper for better content navigation
Synonyms suggestions
Verdict:
UI Ratings: 8/10
Features: 9/10
Pricing: 9.8/10