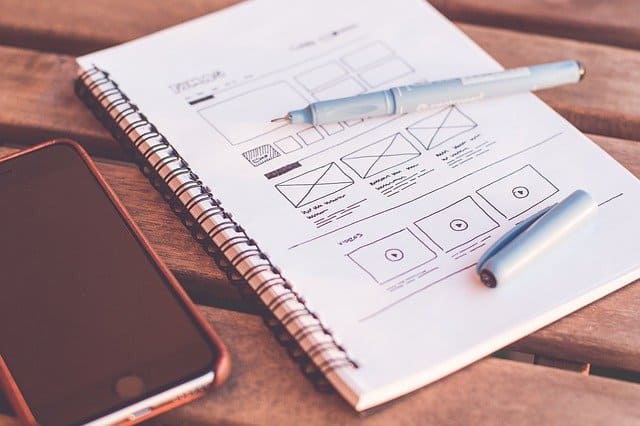 What kind of photos flood Instagram feeds on countries across the globe? Travel photos of course. People love the immersive experience of traveling someplace new. Whether it is the adventure-of-a-lifetime or a relaxing stress-free getaway, people will always seek the unknown and go where they've never gone before. This can make building a travel website particularly alluring.
The adventure of a great journey starts long before a tourist hits the road. Most great trips start on a travel website where wanderers can choose a destination, book a hotel, or even buy a vacation package. If you'd like to build a website that proves a jumping-off point to someone's next great adventure there are a few key steps to keep in mind. After all, creating the perfect travel website is an adventure in and of itself. Read on for key steps to get started today.
Create a List of Must-Have Features for building a travel website
Before you go through the trouble of Googling 'how to make a travel website' or hiring a web development team, create a list of must-have features. Consider what others might think about when going on vacation. Your website should effectively mirror the image of an ideal getaway and inspire those who visit to explore new regions or hotels. With a pen and paper, tick off all of the must-have features you've found when visiting other travel websites. Make sure you include all of those features when you build a travel website.
Include Immersive Photography for building a travel website
People are visual creatures, especially those with a bit of wanderlust. We tend to buy with our eyes, especially when it comes to vacation or getaway. Utilize immersive photography and virtual reality on your travel website to immerse your visitors into the magical views of faraway lands or nearby getaways. Make them feel as if they are already stepping off of the plane. Only use high-resolution photography and professional videos when you build a travel website that will increase the user experience. It may cost a bit more and impact the load time of your site, but it will optimize engagement. 
Create a Visual Compass for Visitors
No one wants to click on a travel site and feel lost or overwhelmed by information. A clear navigation bar or scheme can help random visitors to find the information they desire quickly. Make sure you include available destinations, trending locations, vendors, and even blog posts with helpful information on the navigation bar. Additionally, keep these things in mind when you are building a travel website: 
Choose the best locations for the main navigation bar.
Make every CTA clear.
Create a landing page that links to internal pages
Add micro-interactions to guide visitors
Keep your menu as brief as possible.
Implement A Quick-Search Bar
Sometimes visitors will go to a travel website with a particular destination in mind. A quick-search bar allows them to access the information they need with haste. Include advanced search features such as predictive results and useful features. Even if a search bar will only save users a few seconds, they will surely appreciate being able to cut to the chase. For extra bonus points include a voice search option for those with disabilities or impairments.
Optimize Your Travel website for Mobile
No matter how great your travel website looks on a desktop, you won't get visitors if you're not optimized for mobile. Statistics show that more travelers are booking trips on their smartphones and tablets than ever before. Don't miss out on those visitors when you building a travel website because you didn't create a mobile site. Just as is the case on your desktop site, make sure your mobile site has a savvy search bar, clear concise CTA, fast load times, easy navigation options, and secure payment methods.
Create A Secure Payment Method
With a travel website, reputation is everything. That means you're going to want to carefully select a payment gateway provider that instills confidence in your visitors. No one wants to risk losing money with a fly-by-night gateway. Not sure how to choose a reliable payment provider? Just keep these key points in mind:
Check for vendor security standards (can be accomplished with a simple Google search)
Discover reputation and read through reviews
Consider whether you want a hosted or built-in payment portal
Review any contractual terms or added fees carefully.