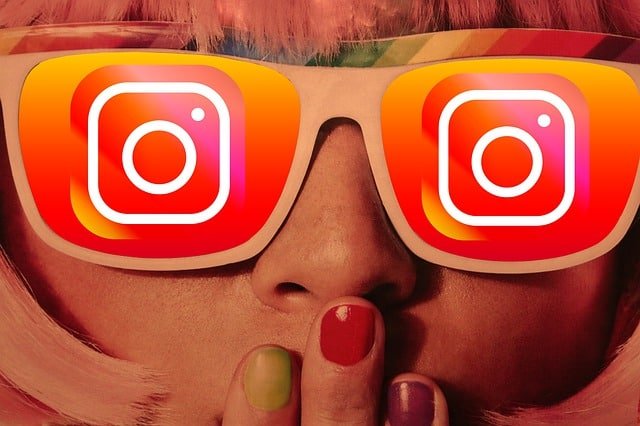 How to generate more leads on Instagram? With more than 2.3 billion active monthly users, the count of Instagram users is growing at a faster rate when compared to Facebook, Snapchat, Twitter. Also, with effects to better results and a stronger user base, businesses are considering Instagram for generating more leads. 
If you too are struggling with getting leads from Instagram, the problems will end here. We have compiled a detailed guide on how to maximize your leads on Instagram with a few promising Insta tips and tactics that will help you to do wonders on Instagram.
As the marketer believes that Instagram's business accounts are very popular today, it is time for you to strategize your marketing activities. Also, it is a proven fact that around 90 percent of accounts follow one or more business profiles on Instagram and tend to shop on the platform. Also, 60 percent of people have said that they discovered a new product via Instagram.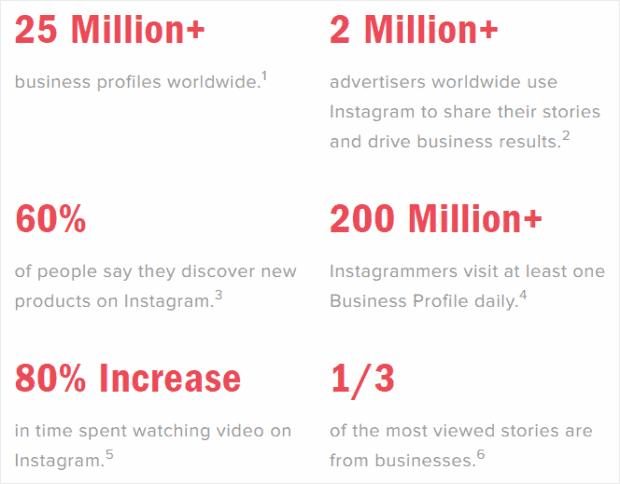 How To Increase The Count of Leads Via Instagram?
Now, as a brand manager, one must be assured about the importance of including Instagram as a marketing channel for promoting your online business. However, at the same time, it is essential to note that generating leads on Insta takes much more than just posting and using hashtags.
Thus, this is the crucial time to monitor Insta campaigns, the overall quality of the content you publish including the stories and hashtags to boost your marketing efforts. Let us see some proven specific steps that will generate enormous conversions on Instagram.
#1. Use Instagram Lead Generation Ads
The lead generation ads on Instagram are specifically designed for collecting the target audience's broader data and statistics, and using the right data is a prominent way to maximize leads on Instagram.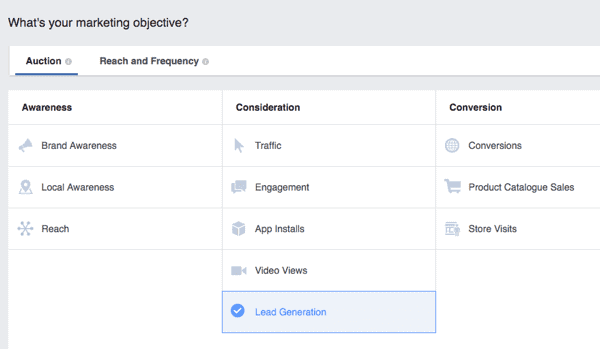 Also, from running ads, it is essential to note that you can flock the crucial details of the audience, such as their email address, contact number, birth dates, etc. This feature will be the most effective way to channelize your marketing attempts in the outward orientation.
To effectively utilize the Instagram ads for generating leads, having a Facebook profile along with a business profile on Instagram is essential. After setting up a well established Facebook and Insta profile, visit the 'Ads Manager' and start designing and drafting Insta ads inclined with the business objectives.
#2. Go for Establishing Twinning Audiences
Once you gather the required data of your existing followers, now is the time to move up for setting lookalike audiences. Doing this will aid you in targeting mass audiences on Instagram which matches your current target audience. Further, you get an added advantage of targeting new audiences, which gives vast exposure to your brand.
While creating a lookalike audience base, you need to consider the following factors-
Existing profiles of Instagrammers who have recently engaged with your post and profile
People who are frequently visiting your Instagram profile
Followers or users who keep on sending you messages on Insta
The audience who like to save or share your post or ads on Instagram
Targeting lookalike audiences will promote your future campaigns and generate quality leads from a genuine audience base.
#3. Add Action Buttons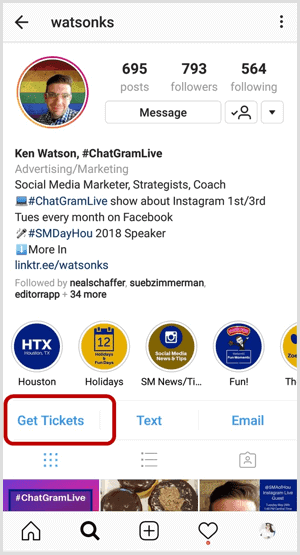 Source PIC: leads on Instagram
Adding a call to action button on the Instagram profile is always beneficial for maximizing Insta leads. Also, adding a link to your email and details like contact number and address is valuable. Doing this will ensure that your audience easily connects and reaches out to you.
#4. Optimize Your Bio
On your profile, the Instagram bio section catches the attention of your visitors as here they can find all the primary information about your business. The audience comes to know who you are and what you offer. Also, they will come to know more about your brand and what they can expect out of your brand.
A great Instagram bio highlights your brand's features and compels the users to take swift action.
Also, there are only a few places where you can add clickable links. It is important to note that you can add only one link. Thus, the link should be relatable to the objective which your business needs to accomplish.
This link can take them to your official website, your latest content or blog, newsletter subscription, or a product survey.
Remember that you can change this link as often as you wish.
Pro Tip – Make short and easy links, and don't forget to promote this link via stories.
#5. Add "Swipe Up" Feature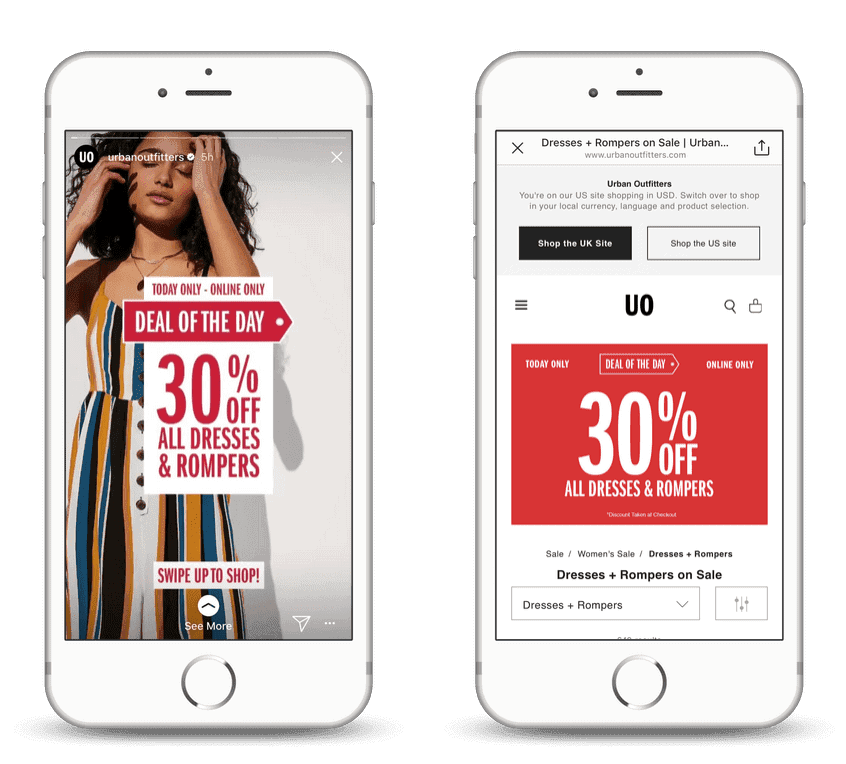 Source leads on Instagram
Using the "Swipe Up" feature could work best for those who have 10k+ Instagram followers.
A few brands have also found that adding links in their stories have rounded more effective results when compared with including links in bio.
Having said that, it is equally remarkable to build landing pages that are attached to a particular link, as this compels users to land on the links available in stories.
Pro Tip – Ensure including Instagram stories in your highlights. Doing this will increase visibility and give users the flexibility to redirect on your site and why they prefer.
#6. Promote Eye Catchy Shopping Content on Your Feed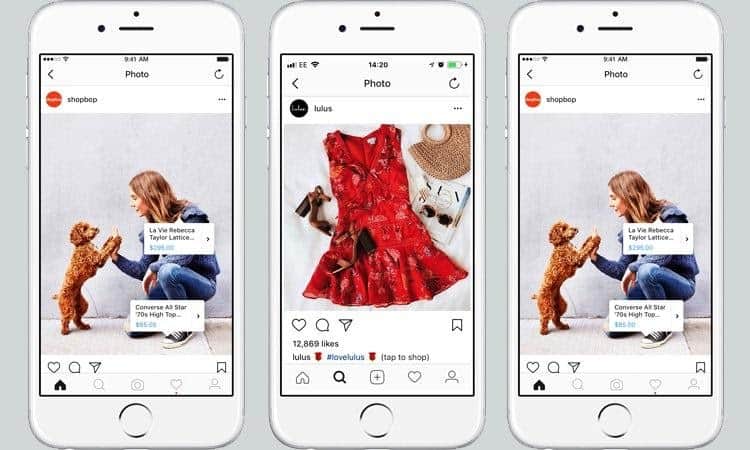 Lately, shopping on Instagram is the new trend and a bunch of users loves to see the shoppings ads and posts on Insta. With this shift in trend, as a marketing veteran, you must assure that you use this pattern of shoppers for enhancing the brand's distinctness on Instagram.
By posing shoppable content, you must make use of the feature called 'tag your products' to aid your audience in easy navigating. Also, when users have the right details about the product you are offering, it increases the probability of click rates.
Also, to make the most out of your Insta account, you must be eligible for having an account that lets you post Instagram shoppable content. The basic requirement to have such an account is – creating your own catalog via the Catalogue Manager. After formulating an appealing catalog, register yourself to Instagram Shopping to make tags efficient.
Creating shoppable product tags can multiply the probability of appearing your merchandise in the 'Explore Feed', which can formulate more clicks and conversions.
#7. Instagram Influencers for Marketing
For new companies, it is challenging to capture leads on Instagram. In that situation, entering into a partnership with the influencers could be the best move if you're planning to boost the conversions.
Ensure that you wisely chalk out the plan for hiring genuine influencers who have followers inclined with your product or business. Also, look at their existing engagement patterns with their current audience.
Also, it is seen that many brands enter into a partnership with the influencers. In such situations, influencers "Take Over" the brand's Instagram account for some time and post the content in a way they want. This also results in good engagement for your brand. But this requires extensive research as your brand is at stack.
#8. Instagram Contests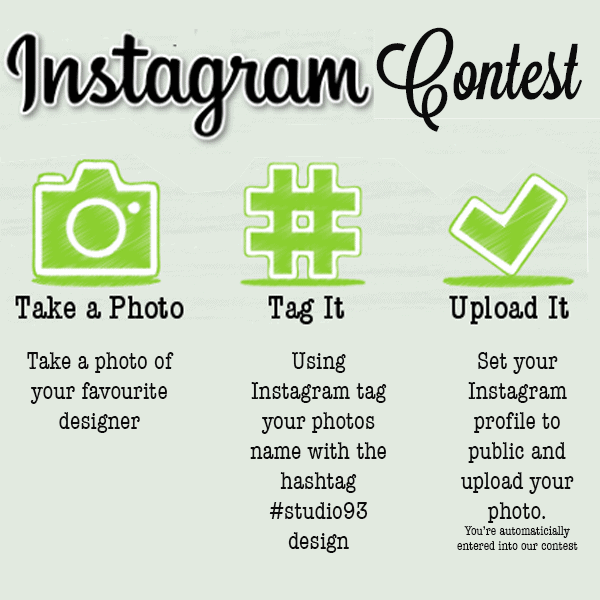 You can run various contests on Instagram in the form of surveys and offer your audience to win a prize. You can also run some sales or promotional activities on Instagram. These types of contests help in increasing engagement and generate new leads for your business.
In Conclusion
leads on Instagram are the fuel of your brand and thus to maximize the Instagram ROIs, it is essential that you work on strategic lead generation activities. Thus, follow the above-mentioned strategies and pull the right audience which is actually interested in buying from your brand.
We hope that this guide turns out as a stepping stone for you to create larger engagements on Instagram and get maximum engagement for your brand.
About the guest author
Pooja Shah is a Creative Writer at Auto Monkey. We provide an original analysis of the latest happenings in the social media industry. Connect with Latest Social Media Trends and News plus tips on Twitter, Facebook and other social tools on the web.