The shopping is concerned as vigorous aspect that endow with a great opportunity to earn revenue in large volume. Here, we will talk about two different aspects of shopping where one is conventional shopping or shopping from the stores directly other is online shopping. During the season when shopping galore it wouldn't be much easier with the hubbub of crowd and you can't even make it at one place.
Online Shopping / Store Shopping
The achievements in the technological world revolve around one big word 'Convenience'. Online shopping provides you more convenience and privacy in shopping with the means of getting the best price deal. The very first time when we got to know about online shopping is in 1994, when an online pizza shop is introduced by Pizza Hut. And thereafter, these digital stores have incorporated every possible purchasable item.
With dissimilar expert views regarding both modes of shopping, it becomes really hard to make a sharp decision. Let us put some limelight on various moving factors for making a fair decision that, who is going to hold the trophy?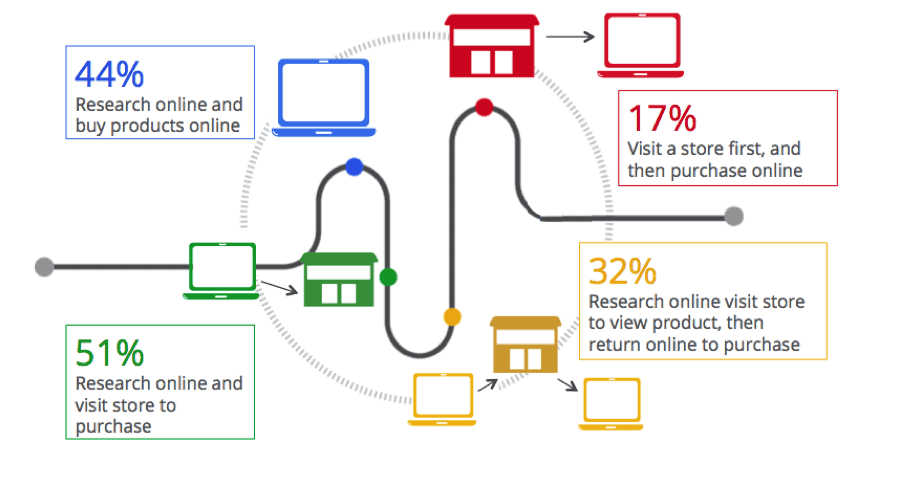 Round 1: Variety of Products and Time Saving
First of all, the quality selection in a satisfactory Shopping always depends upon the no. of options available. Higher the no. of options, higher will be the chances to get the desired quality products.
Store Shopping – In Store shopping customer is restricted to a few options and for desired product they have to knock several stores. It's a time consuming and exhausting process.
Online Shopping – While, in Online Shopping different stores are just one click away. We can visit a number of shopping portals to get large number of results for the desired product in no time.
Winner: In this particular factor Online Shopping dominates over Store Shopping.
Round 2 :Quality Check
The Quality of a product is defined as a principal parameter under which all other negative aspects of shopping get stifled. We must get a hit on this prior concern.
'Look n Feel' In Stores – Stores facilitates us for better quality check by look and fell factor. Here, buyers examine the quality of products in actual meaning before making a sharp decision.
While Online – On the other hand in online shopping customers do not actually examine the quality. They can just read the specification which is not good enough to make a fair decision. This is the phase which raises a serious question 'Where to buy?'
I think in this phase stores are somewhat stable.
Round 3: Convenience
Day by day our society is getting lazier and thus convenience became an important factor in shopping too. We always look for a service that provides flexibility in shopping. Here, both online and store shopping seems to be gazing at different directions.
Store Shopping – Within this particular aspect we can't even think about shopping from stores. Because every time we visit there we have to face the hustle and bustle of crowd. Furthermore, we can't shop anytime we want.
Shopping Online – Whereas, online vendors operate 24X7. They empower the customers to shop anytime they want without any hassle. In online shopping you need not to worry about carrying the product to a destination as they provide shipping/delivery options.
In this Round Online Shopping Conquer Store Shopping.
Round 4: Price Factor
According to some experts price factor is the prime factor which can make any consumer to buy or not. The cost of a product may also change the views about the mode of shopping.
'No Shipping Charges' In Stores – We don't have to worry about shipping/delivery charges while shopping from stores. But here we have to pay for the local taxes that raise the final effective cost of the product.
Online Shopping – While shopping online you have to be a smart buyer for cost effectiveness. There are also some vendors who provide free shipping or delivery. You can make the best price deal with promotional and discount coupons.
We can't take any harsh decision by keeping the price factor in mind as that seems almost equal.
Who got the Trophy?
Finally, it's the decision time to choose one among these serious competitors. I found Store shopping on the light side of the comparison parameter according to the above discussed factors. In accordance to a study equation research in December 2011, 47.3 % of buyers choose online shopping. This report is shouting the name of the winner. But I am appointing you for deciding the final winner among Online Shopping and Store Shopping.
Physical Store Shopping Lovers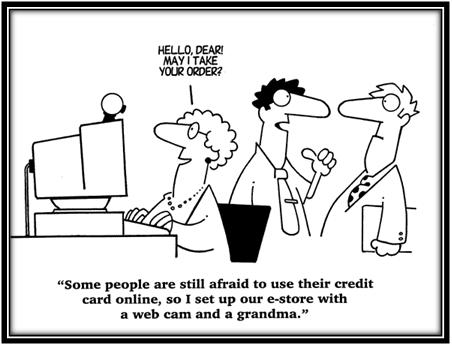 Online Shopping Lovers