Best Malwarebyte alternatives search has brought you here, right? Good to see you. In this article, I would like to share the best Malwarebytes alternatives that are better in performance and without slowing down your PC.
Let us first understand the product Malwarebytes that is featured with exuberant pros and so stands out in the range of anti-malware. Here is all that you wish to know about Malwarebytes. If you guys already know about this product then feel free to skip the Introduction and leap on to the Best Malwarebyte alternatives, directly.
Malwarebytes or formerly known Antimalware Malwarebytes is a software product released in January 2006, by Malwarebytes Corporations. The free-version of this anti-malware software scans for and removes malware when started manually. It is specially designed for Microsoft Windows, Chrome OS, Mac OS, Android, and iOS.
Malwarebytes is one of the best antimalware in the free antivirus range and like any other antivirus is quite efficient in scanning and removing malware. The advanced paid version of it periodically scans the system and provides real-time protection, with an additional flash memory scanner. This Antimalware results in Antimalware Service Executable issue which eventually leads to eating up all your CPU space.
Above all, we need to understand what malware is, and how the system gets infected with it?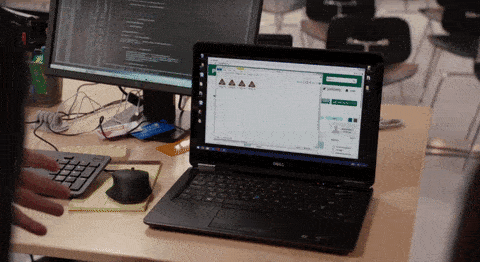 Malware is any malevolent software like viruses, ransomware, or spyware that tries to enter your software and applications and create unlimited issues. The malware can attack in a plethora of ways like phishing emails, hacking attempts, and Trojans. 
So what happens if your system is infected with this malware?
Malware can create several nuisances like stealing your identity, installing unwanted programs, making your system painfully slow, etc. Malware can even make the system fail to function properly intermittendly.
So, stopping this malware activity by an effective anti malware is the only go for this issue.
Malwarebytes is one of the best in the range of premium anti-malware with its sophisticated antivirus protection complemented with augmented levels of customization.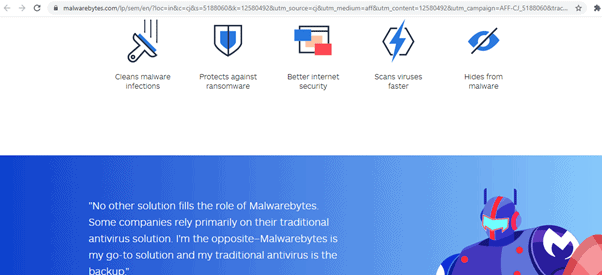 The advantages of Malwarebytes:
1. Malwarebytes Premium protection stops any malware, adware, and other online threats with real-time protection. It warns about any fraudulent websites and protects the system from scams. With its efficient scanning process, any existing infections are identified and removed, thereby protecting the system.
2. Malwarebyte uses artificial intelligence and protects you from advanced malicious infections. It claims to run in the background and avoid slowing down your system with minimal impact on performance.
3. Above all, its implementation is smooth and easy. Malwarebytes integrates well with the Active Directory.
4. It offers an easy interface that is quite a user-friendly one.
5. This antimalware catches several malware websites that other security programs fail to catch.
With the pros come cons, that compel us to look for the best Malwarebyte alternatives.
Cons of Malwarebytes:
1. Malwarebytes is not a full-stack antivirus way out. Probably not built to be a complete antivirus program, this application lacks certain qualities that are usually exhibited by other anti-malware solutions in its range.
2. Users have started complaining about its increased rates of the annual subscription and the constant remindings for the same, which start beeping up from quite ahead of time.
3. It lacks a quick scan option. Although the complete scan process time has drastically come down through the years, the alternative of a quick scan is always a savior.
4. Its resource consumption is a bit high, compared to other anti-malware options available in the market.
All these shortcomings compel one for some other antimalware alternatives. That doesn't mean Malwarebytes is any less active or utilized. That's completely personal choice and requirement based.
Let's now talk about the best Malwarebyte alternatives. The market has a whole planet of the anti-malware application loaded with the best compelling features and benefits. I am bringing a few for your reference, in no specific order. You can choose your best Malwarebytes alternative, as per your requirement. All these malware products are typically featured with parental controls, secured VPN, privacy managers, and cloud backup, with additional special features and customizations.
Best Malwarebyte Alternatives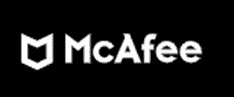 McAfee assures total protection for all your connecting devices with almost every internet safety feature, you would ever want and proves itself to be the best Malwarebyte alternatives. With supreme identity and privacy protection, this antivirus provides ultimate malware and firewall defense, complemented with a safe VPN support.
Pros of McAfee:
1. It offers comprehensive protection to all your devices.
2. With an extended anti-phishing browser, firewall, and social media protection, McAfee comes with an inclusive Security Management Console that allows complete safeguard to your devices.
3. The add-on facilities include a PC tune-up tool and digital file shredder for better file and folder protection.
Cons of McAfee
1. McAfee is blamed to be using up a lot of memory that tends to limit your flexibility to use your PC when its services are running.
2. The application seems to be difficult to install if your system already has malware.
3. It gives genuine protection against all malware and the antivirus is relatively quick. But when it comes to updating the antivirus, the application had witnessed exploitation by Trojans.
With most 5 star ratings for security, features, ease of use, support, and pricing on most of the reviews and blogs.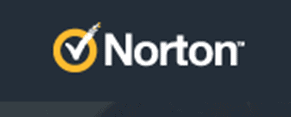 Norton is one of the best Malwarebyte alternatives that offer real-time threat protection with a password manager and smart firewall with 2 GB PC cloud backup. With supreme online privacy, this antivirus claims to be complete ransomware protection to your system.
Pros of Norton:
1. Along with 100% Virus protection promise, Norton proposes confidence by a full refund policy.
2. It is designed to bring in multiple layers of protection for your devices including real-time threat protection, firewall, and privacy protection.
3. With a comparatively less annual subscription fee, this antivirus offers a more guaranteed and secure experience. It is a perfect cybersecurity package.
Cons of Norton:
1. After acquiring a Lifelock, Norton users have experienced an increased sales pitch.
2. Norton has demanding requirements and requires a bundle of memory.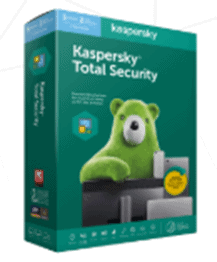 Recognized for their expertise in the fight against malware, viruses, and Cybercrime, Kaspersky's Security technology is one of the most tested and most highly awarded. It is the best Malwarebytes alternative you can find for your online privacy and theft free transactions. Kaspersky provides very powerful ransomware protection across all of its plans.
Pros of Kaspersky:
1. Kaspersky's Safe Money feature helps risk-free shopping and banking.
2. It is known for its 100% effectiveness in anti-malware tests.
3. Best designed anti-virus protection that offers a much cleaner interface and fulfilling performance.
4. Kaspersky is one of the antimalware solutions that doesn't make your system comparatively slow.
Cons of Kaspersky:
While it protects the installation of any keylogger in the system, if you have a keylogger already installed in your system, then Kaspersky fails to detect it.

With a tagline- Unlimited access to everything – for all your devices, Avira is a lightweight anti-malware product that is best known for its ease of use. With all basic features and facilities that any antimalware provides, Avira is one of the best Malwarebyte alternatives that you can effortlessly keep using on your system. It is believed to be one of the most traditional ways of cybernetic security.
Pros of Avira:
1. With excellent customer service and simplest, most consistent VPN's Avira brings in the most reasonable subscription value for money products.
2. Its real-time presence blocks malware, ransomware, and all online threats instantly and provides safe surfing, streaming, and downloading confidence.
3. Its server is really easy to use and secure for transferring data.
Cons of Avira:
1. Many users have blamed Avira for installing unknown software into their systems without asking for any permission and that appears annoying.
2. Lack of proper customer service augments bad reviews on Avira products.
3. Complaints of high usage of RAM.
4. The ads that pop-up continuously are bothersome and sadly cannot be disabled.
5. Avira is not very powerful when it comes to detecting the thefts from downloading. It has encountered claims of skipping detection of malicious files during downloads.
5. Avast
Avast offers the lightest and toughest defence against viruses, malware, and ransomware. With complete protection for all the devices, Avast can be termed as one of the best Malwarebyte alternatives. Avast claims to be using real-time intelligence from over 400 million users and preventing approximately 66 million threats every day. you can check our review on avast cleanup premium.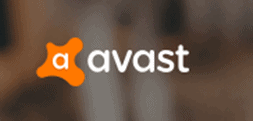 Pros of Avast:
1. With various features of checking like rapid and stream checks that are also comprehensive, Avast drastically reduces your system contamination and secures your documents and other data.
2. It is one of the top free antiviruses that suits systems that are specifically used for playing games.
3. It is best known for prevention against malware.
Cons of Avast:
1. Lack of comprehensive protection
2. It is in bad books due to its unethical sales policies and lacks good customer support.
3. It poses numerous annoying ads.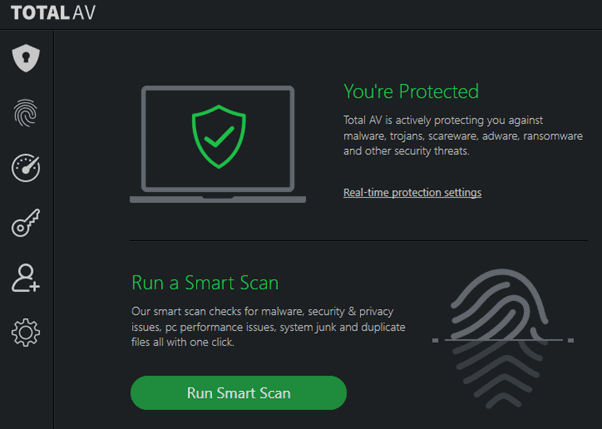 Total AV extends the promise of total security and protection for your digital world with the benefit of security tools that you will ever need. With complete hasslefree cybersecurity with safe site browser extensions and enhanced performances.
Pros of Total AV:
1. Highly impressive clean and quick scanning.
2. It deletes most of the duplicate folders without even many pop-ups.
3. It smoothly runs in the background and makes enough room for you to focus on the tasks at hand.
4.   Supported with a whole-line of fancy extra features, it manages to defend your system from any ransomware, malware, and Trojans.
Cons of Total AV:
1. Not very intuitive and causes system disability.
2. Limited scanning options.
These are a few of the best Malwarebyte alternatives that I found efficient for all operating systems and digital devices. Check them out!