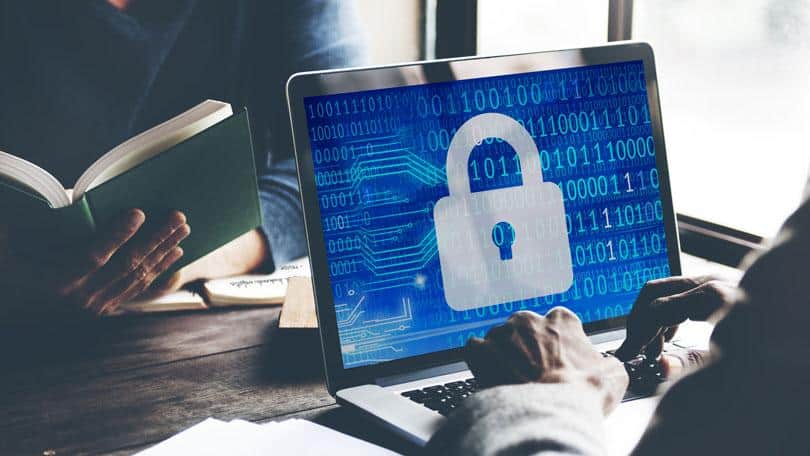 The majority of antivirus product developers provide their own paid antiviruses or comprehensive Windows protection solutions for independent testing. However, there are several developers for whom free antiviruses are tested and have good or excellent performance, and we will review these as follows.
Windows Defender 10
Windows Defender is a built-in antivirus for Windows 10. As a basic antivirus, it is a reasonable option for a regular PC user. However, since the release of the program, the antivirus demonstrates rather mediocre performance compared to several years ago. Also, even Microsoft, the developer of both OS and antivirus recommends using third-party antivirus solutions for better protection, especially if you have specific expectations from your antivirus.
However, for two years, Windows Defender has been showing the results of Real-World Tests no worse than the eminent paid antivirus products, and its version for Windows 10 is constantly improving and developing new features. The next update is supposed to give you an opportunity to open suspicious programs in the sandbox.
If Windows 10 is installed on your computer or laptop, you don't turn off system updates and don't know if you need some additional antivirus, today the answer will be: it may not be needed, Windows Defender and other OS protection functions (for example, SmartScreen) do it quite well.
Nonetheless, this antivirus has three major issues:
Warnings about dangers from the system appear so often that users disregard them and ignore even actual threats.
Windows Defender is not compatible with illegal software, such as pirated games and programs. Thus, it often silently deletes their modified files, as a result of which they do not start.
According to independent tests, Windows Defender is good in everything except the number of false positives, which explains the point 1 and is explained by the point 2.
Avast Free Antivirus
This antivirus scores are high in most of the independent tests. Avast Free Antivirus provides close to the leaders' ratings of paid antiviruses in Windows 10, 8 and Windows 7. It slightly affects system performance and is convenient to use. Using Avast Free Antivirus should not cause any difficulties for inexperienced users. The interface is clear and the developers regularly present new useful solutions similar to those that you can find in complex paid plans or antiviruses.
The additional features of the program that stand out for us:
It creates a rescue disk to boot from it and scan the computer for viruses.
The antivirus scans add-ons and browser extensions, as they are the most common reason that unwanted ads and pop-ups appear in the browser.
It has an understandable set of tools for optimizing and cleaning your system and updating programs and drivers.
You can download Avast antivirus for free on its official page.
Panda
Among the free antiviruses for regular users Panda Free Antivirus, which is now Panda Dome Free, is one of the most popular options. It demonstrates almost 100% detection and removal results in both synthetic and independent tests on Windows 7, 8, and Windows 10, conducted by various media.
The minor issue that makes Panda yield the paid antiviruses is the effect on system performance. However, for the sake of fairness, it is important to note that it does not explicitly slow down your computer, as this effect is relatively insignificant. Like the majority of the available antivirus programs in the market, Panda Free Antivirus has an intuitive and clear interface, real-time protection functions, and scan your computer or files for viruses on demand.
These are features that stand out for us in Panda:
It protects USB drives, including automatic vaccination of plug-in flash drives and external hard drives. So, the software prevents infection by some types of viruses when connecting drives to other computers; the function is enabled in the settings.
You can view information about processes running on Windows with additional notifications on whether it is saved.
It detects potentially unwanted programs (PUPs) that are not viruses.
It has a clear and convenient interface, so even a new user will understand the basic options.
Overall, Panda is a convenient and understandable free antivirus. You can install it, and then it will not disturb you much, yet, it will do its work as an antivirus well. Its results in the ratings suggest that this option can be a good choice for any user.
***
Although the options, in which you can find your best free antivirus for Windows 10 are not limited to the three mentioned programs, these ones have the set of basic tools and features that will keep your hardware safe for free. Evidently, if you are looking for an antivirus with a specific purpose, such as parental control or managing several connected devices, you may need to take a closer look on the antiviruses with paid plans.