Like the other industries, publishing industry too is adapting to the newer innovations and technologies trends and it no longer restricts to just being "ink and paper". Things are now going digital and these "digital technological changes" play a vital role in shaping the current & future activities. Publishing companies like notionpress.com are letting writers create books and market and sell digital forms of books, magazines, and other materials. This change has proven to be positive and has driven towards the rapid adoption of e-reading habits along with increased smart device usage and other digital technology means.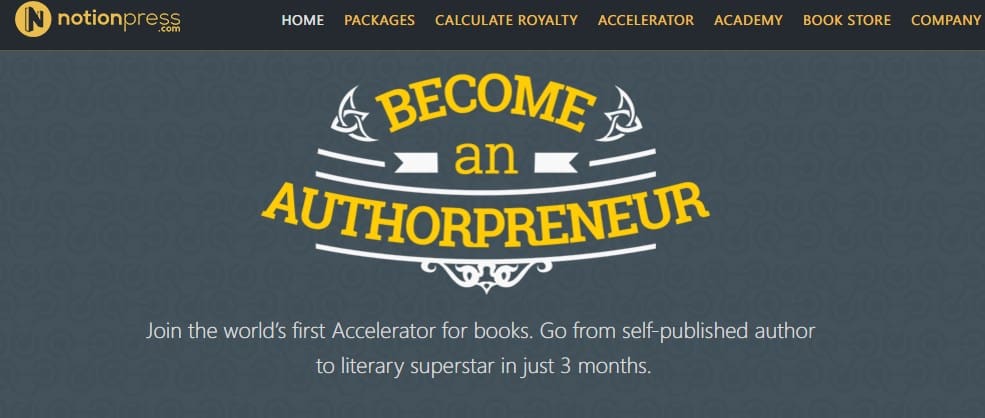 The super convenient and hi-tech gadgets like smart phones and tablets have marked a huge impression on the users. It is like carrying a pocket library where you can bookmark passages, magnify texts or illustrations, find particular words or sentences and make use of the other provided enhancements.
International publishers have quickly accustomed themselves in line with the current technological requirements, while smaller ones have grasped the opportunities making it to the competitive market. The entire nature of the publishing business is revolutionizing and changing towards the betterment.
Modern technologies are penetrating into the publishing markets with better and faster networks along with smart devices. Publishers provide content for those devices and advertisers too explore accordingly as to how they should communicate with the prospects and customers. Whole world is getting connected. And print is reassessing its position with the help of present day technological alternatives.
THE DIGITAL AND PRINT CONNECTION
Digital and print industries are somewhat on an equal footing wherein they regularly complement each other. Paperbacks and Hardbacks now come with the reminders that they are also available for digital downloads. Startups called NotionPress.com additionally offer digital & print bundles, providing their customers the best of both the worlds. There's a connection maintained between the two yet these differ. The publishing industry is not dead neither dying but is evolving.
Eliminating the hassles of piled up novels or the pain of carrying heavy textbooks, modern technology also proves to be crucial in the preservation of rare printed materials. The antique, fragile and obscure materials can be digitized & shared with the readers. There's no risk of damaging the precious originals. Even several newspaper archives are available online. These give people an access to a wealth of information and notionpress.com makes it searchable just at the click of a button. This all is possible due to the advancements in the digital technology.
Publishing industry embracing the technological progression is an excellent change for the readers, as publications are now readily available for both purchasing and download. And the same validates for audio books too. It is also a boon for the publishing companies. Not just purchasing books and related content, but publishers also provide their customers with great incentives for buying items more frequently. Even the associated costs of creating & supplying content via modern technologies tend to be lower.
Notionpress is increasingly using the digital technology to enhance the consumer convenience, removing the physical production along with lowering the distribution costs and also the time & efforts involved. Some of the major changes in the digital technology that have lead to a massive transformation in the current publishing industry are listed below:
INTRODUCTION OF MOBILE & WEB APPLICATIONS
With the advent smartphones, the communication gap has been smoothly bridged. Not only that but launching a multiple number of programs and applications onto these devices has made it even easier to access anything from around the world. Hence, this technological change has lead to the development of innovative and effective ways in the publishing industry linking the readers, customers, and the publishers.
Mobile apps enable the publishers to reach out the smartphone/ tablet users and targeting them also becomes more specific. Even the browser based apps are gaining popularity. Both the native and web apps prove to be helpful in satisfying the needs of end readers. And apart from this, applications even increase the distribution of digital editions. Every sector including the publishing industry has successfully made use of such apps that benefit in connecting with the audience in a more engaging behaviour.
Social media has tremendously been influencing the digital publishing industry. In this sector, two of the biggest players are Facebook and Twitter. These platforms have been providing publishers with a fresh & engaging perspective to achieve their marketing objectives. And properly making use of the social media networks undoubtedly proves to be an effective strategy. Such online platforms also let the organizations integrate their overall marketing strategies and appropriately target the readers. Companies like Notionpress have their official pages connected with social networks and it's also an increasingly growing trend in digital publishing industry.
Self-publishing is a rapidly evolving segment of the publishing industry and is also moving into being mainstream. Authors find it really attractive for the reason that it's not like working with traditional publishing companies. Moreover, self-publishing allows the authors to keep a check on the entire creative & marketing process.
Self-publishing is more legitimate and moreover a significantly speedy process. Authors retain complete controls over the planning, editing, publishing, and marketing processes. There are no constraints set by any publishing house. Authors don't need to stack any unsold books but they can rather device several different & innovative ways for marketing & distribution.
The surge of unconventional digital publishing along with the growth of e-books and such platforms being supported & developed by retails like Amazon, self-publishing has opened up new and exciting opportunities. And you also get to exercise full control over the distribution of digital content which was inconceivable a few years ago.
Google is becoming a prominent player in publishing the digital content. It is building up interactive opportunities. The Google Books has over 12 million e-books, newspapers and magazines available which can be searched by the users. Google works with publishers to provide an increased access to the content while creating new revenue streams for the content creators as well. It is working towards redefining the publishing business models and also earning revenue from the sale & distribution of that content.
CHALLENGES FACED
How people like to read, where they would want to read, the ways in which they can access books, articles and other materials, all of this has changed tremendously in the recent years & will undoubtedly continue evolving. Thanks to all the advancements in the digital technology that now you more likely to enjoy the eBooks or web-based articles.
However, publishers do find it difficult in making their online presence felt or to directly attract customers. Purchasing from the online retail giants and not from a publisher's web-based shop is one challenge.
Another challenge in the digital age is ensuring effective marketing as only placing the billboards do not prove to be sufficient.
Publishers have to reach their target audiences through various online mediums. And facing competition from the digital self-publishers is yet another challenge for the traditional ones.
On top of all this, publishers also need to protect their intellectual properties and persuade their readers to pay or subscribe for the curated digital content.
And at some point in time, publishers require to make efforts and let their voices be heard in this digital era. They also need to provide the existing & potential customers with a seamless & personalised service along with real expertise & best performance as a business.
TO SUM UP
With the setting up of the first printing press in India to the penetration of modern and digital technology, we have seen it all, and seen it all evolving with excellence and for the best. This digitally driven publishing progression is actually here to stay! And with a dynamic landscape, consumer expectation for the long-form digital content also grows. Social platforms fuel the content discovery and mobile devices fuel the digital consumption which would, in turn, provide a continuous rise in the publishing industry towards better standards. We have observed changes occurring in this exciting world.