After years of wait, Clipboard Windows 10 has been finally introduced with the new update. With the new update, users will be able to view and sync windows 10 clipboard history and pin frequently used items. You will now view and paste items from clipboard history.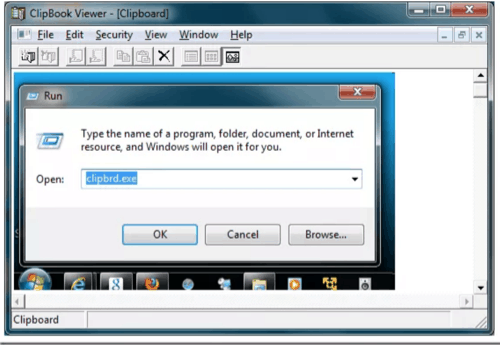 Whenever you copy or move any data on your PC, a copy is always saved in the computer's clipboard. Every time you shut down your computer, this clipboard gets reset and boots back again later. To be able to see your Clipboard Windows 10 history, you can use the following method on a computer:
How to Enable History in Clipboard Windows 10?
Open the "Settings" app and go to "System"

You will be able to see a "Clipboard" tab on the same page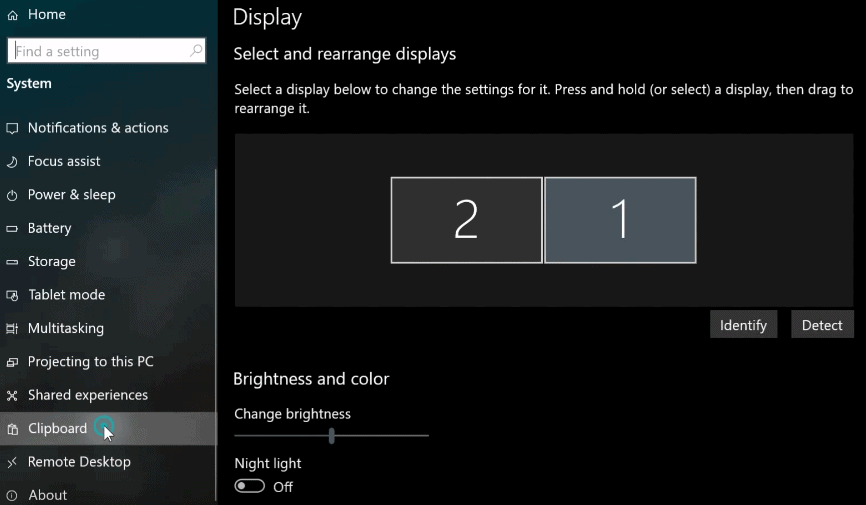 Click on the tab and enable "Save multiple items"( you will be able to save multiple items from the clipboard's history)

To sync your Windows clipboard data across multiple devices:
Go to the Settings screen and scroll down where you'll see the 'Sync across devices" tab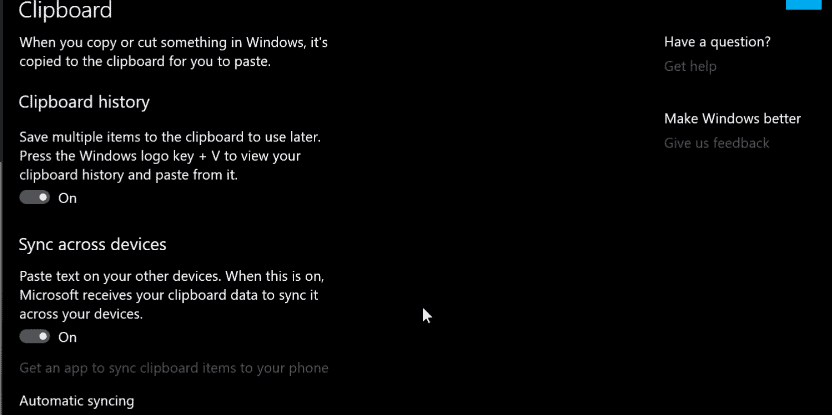 Sign in to your Microsoft account to sync the clipboard items. You can choose "Automatically sync text that I copy", so that Windows 10 with automatically synchronize every item that you copy on your Windows clipboard.
However, to prevent your important data from being synced, you should select "Never automatically sync text that I copy"

** Make sure that you do not save sensitive data such as passwords in your clipboard. If you do not trust Microsoft with your private information, then you should not enable the sync feature.
How to View Clipboard Windows 10 History?
Press Windows +V in any application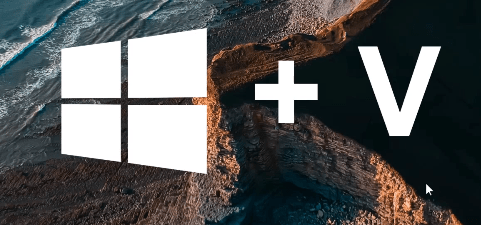 You will get a small pop-up window which is the Clipboard Windows 10 panel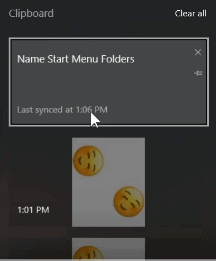 The items that you have copied will be displayed on your Windows Clipboard,
To copy the item again, you just need to click on it.
To pin an item, hover over the pin icon on the right side of the item and click on it. This way Windows will not discard the item from your Clipboard panel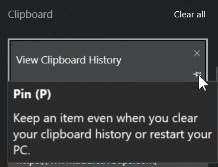 You can also remove any item from the history with the close button.
How to clear windows 10 clipboard history?
If you would like to clear the entire clipboard history both on your computer and Microsoft's server, then
Open "Settings"
Click on "System" and go to "Clipboard"
Below the "Clear clipboard data," click the "Clear" button.

Once you finish these steps, all your clipboard content will be deleted from your computer and Microsoft Account. But you have to unpin the pinned items first, in order to delete them permanently.
Wrapping Up:
The new clipboard experience allows you to sync your content across multiple devices, but you can only access it on PCs powered by Windows 10 version or later. While using this new feature, ensure that you are aware of the hidden security risks that it involves. If you copy private information on your clipboard, then anyone who has access to your system will be able to see it. Also, if you enable syncing your history will be uploaded to the Microsoft servers.